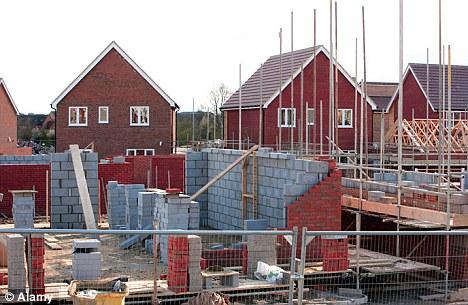 However, one alternative that has been somehow left behind by the majority is constructing. Building a home from scratch is not as popular as it might have been in the past, mainly due to the lengthy process involved and high costs demanded. Because fewer people are actually buying land and building, certain countries have implemented governmental support programs that have the role of increasing the appeal of home building among those seeking housing opportunities.
France
Since 2014 France has started to take some measurements in the home building department, considering how much the rate of constructions had decreased in the past years, leading to an aggravating housing shortage. It was prime minister Valls who brought fifty measurements that would simplify regulations, and thus make construction appealing to citizens once again. Starting with tax breaks that targeted rent limits accepting landlords, and up to making the process of obtaining loans with zero interest easier, the government has truly changed things for the better in this department, and since regulations have been improved, the housing development density of this country has slowly but steadily started to grow.
The UK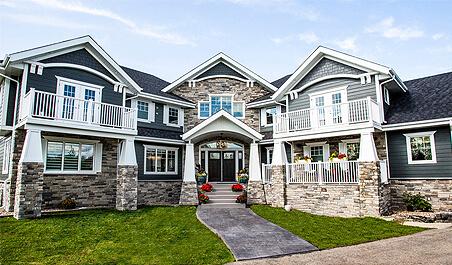 While the real estate prices have managed to grow rapidly after the financial crisis that hit the UK in 2008, the house renting and buying demands of citizens have over exceeded the actual supply of properties. Due to this delicate situation, the government has been somehow forced to implement certain programs and changes in order to address the issue. One of the first options available for builders is a finance fund, which has first been announced in 2014.  What this program did is offer a 500 million pounds budget for small to medium sized builders.  The funds could be accessed for the construction of somewhere around 15,000 properties, but small homebuilders saw the budget as being too small to actually cover all construction requirements and needs. UK's planning regulations have also been altered to contribute to the low house building statistics of the country. Planning permissions are known to be granted more easily, and in some areas, homeowners will be permitted to construct extra storeys to their properties in a simplified manner. The positive outcomes of these regulation changes however, have not been yet noticed.
Canada
Canada is one of the countries that has managed to impress in its house building department, offering constructers with a wide range of possibilities and benefits. The government's goals were to obtain a price growth ease, while increasing supply at the same time. Allowing single family neighborhoods to accept the building of multiple family home units, and rezoning policies have made a positive difference in terms of home building. However, among the numerous measurements adopted by the government, one program remains as the most appealing option – new residential rental rebate. After the construction of a house, if the overall budget fits within the government's criteria, builders are able to receive a tax return. Having the possibility to basically obtain a part of their investments back is certainly an aspect that contributes to how beneficial the construction of a property from scratch actually is. As long as the home builders apply for a rebate in a period of maximum two years, they will be able to benefit from this possibility. This has certainly boosted the appeal of house constructions.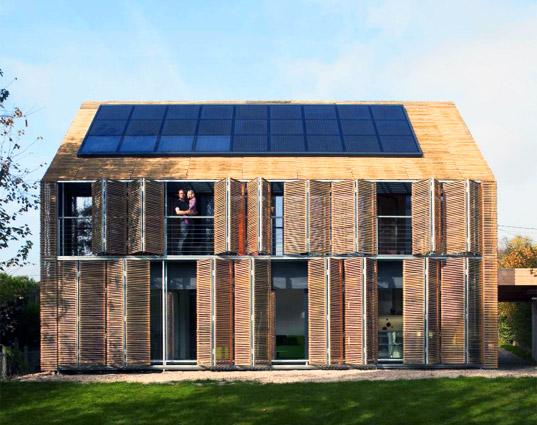 Germany
It has become a well-known fact that Germany's IW has acclimated the warning issues of a too small number of flats being constructed in the most inflated cities of this country. While oversupply could soon become an issue in rural areas, large cities remain uncovered and face inconveniences in this department, Munich and Berlin standing on top of the list. The country's government has decided to seek effective solutions that would lead to positive outcomes. Easing house building regulations has been one of the first measurements implemented. Developers are now able to construct taller houses in the city, something that was not legally possible some time ago. Increasing the number of transport links to commute Ares, which benefit from an acceptable level of housing supply is also something that has proven to be of great help in this department. Just like anybody would expect from Germany, their actions have proven to be extremely effective, in comparison with the UK for example, whose measurements still need adjustments.  
Becoming a property owner something that any citizen desires, and the fastest option for many is purchasing an already-built home. However, deciding to build a house from scratch instead can come with a wide range of perks, and various countries across the globe have started to support people in choosing this alternative through governmental programs, by providing them with resources which simplify the overall building process.
Disclosure: I/we have no positions in any stocks mentioned, and no plans to initiate any positions within the next 72 hours.