Japan's Casino Games Industry Is Growing And Attracts Foreign Investors
Please Note: Blog posts are not selected, edited or screened by Seeking Alpha editors.
Summary
Japan is rapidly emerging as one of the most robust Asian markets, and investors are starting to pay attention to it.
According to the World Bank's 2020 Doing Business report, Japan now ranks as #29, a considerable increase from #39 in the previous year. Japan's economic profile looks healthy, and the region's high income is a key benefit. But what sectors are driving the highest growth, and what are foreign companies looking for when setting shop here? Japan is known throughout the world for its tech innovations, and it would be impossible to talk about investments without mentioning the gaming industry, which was valued at 1.5 trillion Japanese yen in 2019 and is on track to reach 1.8 trillion Japanese yen by 2026. As one of the world's biggest esports markets, Japan is the country to look up in terms of gaming innovations and trends, and now a new sub-sector is piquing investors' interest: the casino games industry.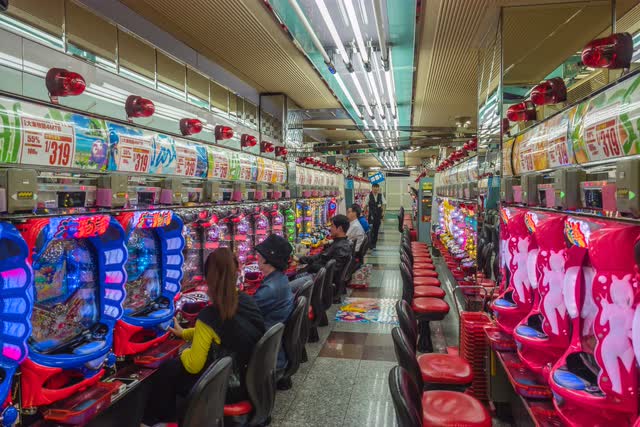 Although Japanese online gaming is commonly associated with games such as shooters, RPGs, MOBAs, and arcade games, the casino sector is catching up from behind. If you go to Japan nowadays, you'll see that locals play a wide variety of casino games, both online and offline. At the same time, the regulatory landscape is much friendlier compared to several years ago, and the recent surge in online gambling is starting to be seen here too.
Japan's casino regulations and their impact on the industry
Japan's casino regulatory environment used to be notoriously challenging. Although the local Pachinko industry has always been an essential cultural component, Japan used to be skeptical of Western entertainment ideas, casinos included. However, that started to change in 2016, when regulations became more flexible. Adoption is still slow, but some cities, such as Osaka, are considering building casino hubs. After all, the Japanese online gaming industry can become a major source of revenue, and stakeholders cannot afford to ignore it. In the past few years, the Japanese government is becoming more open-minded and is drawing inspiration from other countries when it comes to the implementation of casino policies.
According to one report, the Japanese casino market could exceed $15.8 billion when three of the country's major cities, Tokyo, Osaka, and Hokkaido, open resorts. That's more than what Nevada generates, so this kind of opportunity clearly will not go unnoticed by investors. Even Prime Minister Shinzo Abe has said that integrated casino resorts would boost the country's tourism and create new employment opportunities. The resorts in question should have casinos, hotels, conference centers, and restaurants. It should also be pointed out that Japan is close to China, and opening resorts in popular tourist areas would benefit the economy. The initial plan was for Japan to open its first casino resort in 2024, but the opening date will probably be pushed back because of the current situation. What's more, the casino size will be limited to just 3% of the total resort area, and casinos will have to pay a hefty tax to the local government.
Japan's reinterpreted casino concepts offer a breath of fresh air.
At its core, Japanese online gaming might not seem that different from the Western one, but the Japanese are actually very fond of their traditions, and their casinos do have unique elements. The basic concept might be the same, but the themes and the complexity of the games differ. There is a general skepticism towards casinos, as we see them in the Western world, but their core Japanese games are similar to what we see here.
Take slot games, for example. Japan doesn't technically have them, and most locals disapprove of the Western version. However, they have Pachinko, a type of mechanical game that functions based on the same principle, and although the process of converting tokens to cash is more complicated, it can be done. Pachinko parlors are incredibly popular in Japan. In 2015, Japan's pachinko market generated more revenue than that of Singapore, Las Vegas, and Macau combined, so it comes as no surprise that investors want to tap into it. Interestingly, Japan doesn't legally recognize Pachinko as a casino game, even if it brings billions to the local economy, and around five million people are allegedly addicted to it.
Then there are RPG-style casino games, which offer a unique experience. While they're not as complex as regular RPGs, in the sense that they don't offer side quests or intricate character-building menus, they do have some elements that are reminiscent of the RPG experience, and that makes them very attractive for beginner players. For example, you can play casino games in multiplayer and enjoy the "ride" along with your friends. Considering the many contributions that Japan has made to the global gaming industry, experts forecast that some of these interpretations of casino games could even make their way into Western casinos at one point.
What are the long-term prospects for investors?
In light of these changes, does it mean that you should consider looking into Japan's emerging casino market? Well, that depends. At present, the safest bet would probably be venues that aren't technically casinos – such as Pachinko parlors. Given their local popularity, return on investment wouldn't be late to appear. As for "traditional" casinos, as we are used to them in the Western world, things are a bit more complicated.
Several Western casino chains have announced that they could invest up to $10 billion in Japan and that the region does pose unique business potential. However, several important aspects need to be considered first. For example, location determines the success of casino ventures in Japan. If highly urbanized areas such as Tokyo, Osaka, and Hokkaido have a higher chance of success because they get many tourists, not the same can be said about other cities. Plus, the development of casino venues has been delayed because of the current crisis. Since they will significantly rely on the travel industry, a few more years will probably pass until things get back to normal, so you should pay attention to the timeline.
Analyst's Disclosure: I/we have no positions in any stocks mentioned, and no plans to initiate any positions within the next 72 hours.
Seeking Alpha's Disclosure: Past performance is no guarantee of future results. No recommendation or advice is being given as to whether any investment is suitable for a particular investor. Any views or opinions expressed above may not reflect those of Seeking Alpha as a whole. Seeking Alpha is not a licensed securities dealer, broker or US investment adviser or investment bank. Our analysts are third party authors that include both professional investors and individual investors who may not be licensed or certified by any institute or regulatory body.