The Investment Potential Of The Sport Bet And Its Place In The Modern Portfolio
Please Note: Blog posts are not selected, edited or screened by Seeking Alpha editors.
Summary
For many sports enthusiasts, watching their teams' matches is just as important as placing bets.
Worldwide, sports betting accounts for up to 40% of all global gambling revenue, and the US market alone has a market cap of $73 billion. It is estimated that nearly half of US citizens have placed a bet on a sports event at least once in their life, and Europe is also emerging as a strong sport betting market. In countries such as Italy, Germany, and the UK, gross gambling revenue has exceeded €18 billion, and it's on track to grow even more in 2021. Across the ocean, Japan also stands out. Here, online casino and sport betting platforms are very popular, and although football isn't as big as it is in the West, people bet on horse races, bicycle racing, and motorbike racing.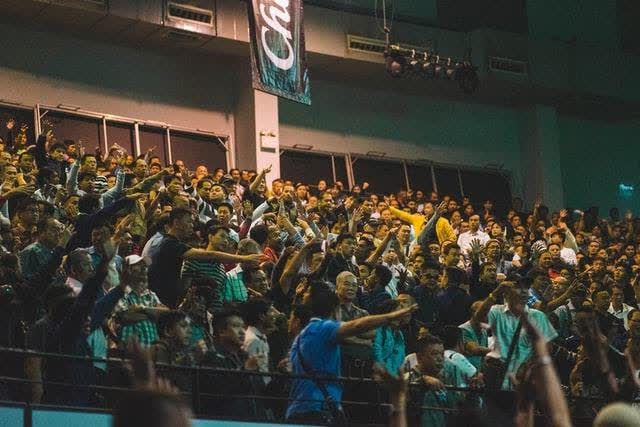 For the average person, placing a sport bet is no more than an innocent way of passing the time, showing support for their favorite team, or being in the middle of the action. But, for investors, the sports betting market is ripe with opportunities. But what exactly propelled the sports betting industry so quickly, where are the regions where it's the most popular, and what should you keep in mind before investing in it?
What factors favored the rise of sports betting?
Sports betting is as old as sports themselves. The first record of sport bets goes back to more than 2,000 years ago when people in Ancient Greeks would bet on the Olympics. Then, this past-time continued throughout history. Ancient Romans would place bets on gladiator games, and people in Victorian England bet on horse races. Although political and religious leaders tried to outlaw it, people continued to place bets underground, and thus a billion-dollar industry was born.
But, although the sports bet isn't a new concept, it wasn't until the late 2010s that it piqued the interest of investors, and that's because the industry underwent some important changes. Until a few years ago, people who wanted to place bets would go to brick-and-mortar sportsbooks, but that changed with the rise of online casino and sport betting platforms. Apart from being more convenient, these platforms revolutionized the world of betting thanks to their flexibility, wider range of sporting events, and bonuses and promotions. According to a recent study, the online betting and gambling market reached $50 billion in 2019 and could be worth over $100 billion in 2016.
People love placing bets online, and when smartphones became a thing, the number of bettors grew even more. One study found that:
25% of users place bets from mobile gambling apps

More than 100 million people will install mobile gambling apps in the following five years

People are expected to place $100 billion worth of bets soon
Therefore, it comes as no surprise that more and more investors are looking into the potential of mobile gambling platforms and show interest in funding their development. In the past, only big sportsbooks with decades of local experience could afford to create dedicated apps, but now the number of online-only casinos is getting higher. What's more, people have grown to trust online sportsbooks as much as physical ones, and they no longer have any problem entrusting them with their money.
The US is a country that deserves its own case study. Although it currently ranks as one of the top destinations for betting investments, things weren't always this way. In fact, sports betting was illegal for the most time here, and it wasn't until 2018 that the US Supreme Court deemed the Amateur Sports Protection Act of 1992 as non-constitutional and this enabled individual states to legalize sports betting. At present, 18 US states have legalized sports betting, and five states have passed bills. The US sports betting market ranks #1 in the world, the most popular sports to bet on being football (NFL) and basketball (NBA).
Something similar happened in Japan. Although gambling isn't technically legal here yet, sport betting in Japan is incredibly popular. Football is not the most popular sport to bet on; instead, the Japanese prefer horse racing (the Japan Cup and the Japan Derby are the biggest competitions), Keirin (a type of bicycle racing), Kyoutei (powerboat racing), and motorcycle racing.
How resilient is the sports betting industry?
Is it a legit investment opportunity, or is it just hype? This is one of the most important questions that investors must answer before making a move. When it comes to sports betting, the general consensus is that the industry as a whole is more solid and, unlike stocks and bonds, it doesn't fluctuate too much. However, it's not immune to a global crisis and what happened in 2020 was perhaps the best example. When sporting events were put on hold, people no longer had what to bet on, and the only platforms that managed to drive profits were the ones that included casino games too. Of course, when sports competitions resumed, people rushed to place bets again, and the industry made a quick rebound. Overall, sports betting seems to be less vulnerable when facing recessions because demand simply doesn't fluctuate. As long as sports events take place, people will place bets.
And yet, every investment in the gambling sphere needs to be made with caution. While it's true that there is great potential here, the success of your investment depends on several factors. The first, and most important one, is location. Not all states have legalized betting and, if they have, they might not be particularly profitable, so you have to look into each region's development potential. And secondly, you have to pick the target of your investment wisely. These days, there are hundreds of online sportsbooks out there, but not all of them are regulated, and not all of them have a loyal customer base. To avoid unpleasant surprises, you have to do your research and do a thorough brand analysis.
Analyst's Disclosure: I/we have no positions in any stocks mentioned, and no plans to initiate any positions within the next 72 hours.
Seeking Alpha's Disclosure: Past performance is no guarantee of future results. No recommendation or advice is being given as to whether any investment is suitable for a particular investor. Any views or opinions expressed above may not reflect those of Seeking Alpha as a whole. Seeking Alpha is not a licensed securities dealer, broker or US investment adviser or investment bank. Our analysts are third party authors that include both professional investors and individual investors who may not be licensed or certified by any institute or regulatory body.