Trucking fleets love to loathe electronic logging gimmicks. Yet, these onboard data collection and transmission technologies, recently approved by the federal government for commercial drivers, aren't going anywhere. And they created a whole new space in-vehicle telematics, as now – in theory, anyway - Big Data and the latest tech is nearly everywhere, allowing industry leaders to collect data about virtually every aspect of their working day.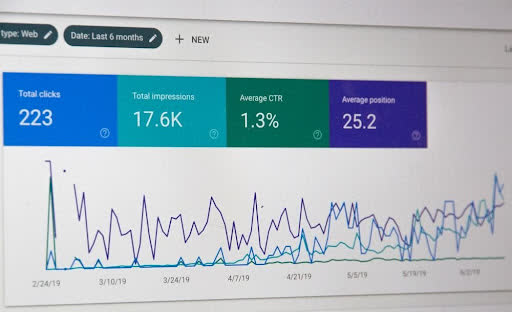 At its core, Big Data is exactly what you'd assume it is – huge amounts of information pulled from hundreds of sources, including client & vendor interactions, operations systems, social media, weather reports, mobile devices, online activity and vehicle diagnosis. Big Data is also unexploited and unorganized when it's first collected, leaving it up to more performant data mining to conclude that it can better help businesses make smarter business decisions and foresee what they will to stand out from the crowd in the future.
However, don't let the relatively simple surface definition trick you – Big Data can be an extremely powerful tool for those industries who know how to harness it right, and in combination with the right technology, it can define the success of your business.
Big Data, Big Solutions
The introduction of big and telematics has resulted in many positive alterations for the trucking sector. Flexibility and operational efficiency have increased, fuel consumption has been minimized, and customer experiences have dramatically improved. Big data has also improved safety in transportation.
Data-driven transport technology in fleet vehicles provides real-time information about their performance. These smart technologies provide exact data of truck journey speed, the time spent in transit and how long they are idle for.
Smart sensors are also able to assess the state of the equipment and the entire engine, which allows for the prediction of errors and timely preparations for maintenance.
Industry leaders can maintain high safety standards by collecting real-time data like traffic jams, road conditions, and weather through these data-driven smart telematics.
Thanks to sensors and satellite navigation, today's most critical transportation options can be tracked in real-time. The opportunity to receive all this information and then process it instantly leads to smarter routing decisions. Data-driven technology also monitors speed, location, break times and driver capabilities which make operation planning more bearable for trucking companies.
Challenges and Benefits of Big Data
There's a definition of big data which remained unaltered for quite some time and used to explain it, and it involves volume, velocity and variety.
These three are actually the trials that big data brings into question.
With a growing number of channels and tools to collect data, the volume of information is rapidly moving upwards. While storing massive data volume was a big deal in the past, it brings new more challenges today. The costs for storage are decreasing, and great amounts of sensors and machine-to-machine data can be collected without any restraints.
But how do we determine the relevance of all stored and gathered data? How do we differentiate the useful information out of these giant piles? Even when relevant data has been identified, industries need to use smart analytics to create any value from all that scrap.
The great amount of data accumulated at an unprecedented speed and necessitates effective ways to manage in a timely manner. There's already a growing need to deal with data in real-time. Most industries and companies are facing the challenge of being able to react in a timely manner and manage data velocity.
Streaming from various sources, data can come in different types of formats. Some of it is well-structured and some of it is not that well. Tackling these massive amounts of different data is nothing but a great challenge for companies.
As for the benefits that come from leveraging Big Data in the trucking industry, these companies are spoilt for choice. Predicting in terms of weather, delivery time, and driver characteristics is a great benefit itself. The capacity to effectively manage inventory is another cost and time saver. Being able to forecast capacity availability in real-time brings a lot of prospects for fleets.
In-time data on traffic congestion and weather and information on routing makes transportation management more bearable. Reduction in driver assignment, turnover and behaviour data analysis simplifies human resources management.
Enhanced Operational Efficiency
Businesses need to offer the lowest possible cost of transportation to customers while maintaining margins. But in order to reach those goals, it's important for them to improve routing. That's where predictive analytics intervene.
Sensor driven data collects a lot of information about the products and vehicles. This allows fleet managers to tackle many of the maintenance challenges and safety issues. Some predictions say that monitoring this data and taking automated safety actions will be authorized by authorities in the near future.
Better Service, Healthier Customer Partnerships
Whatever industry a business operates in, it needs to stand from the crowd in order to be successful. Commercial fleet companies can do it by becoming reliable partners in the delivery of services and goods. The better the services, the greater the chance to be perceived as a critical portion of the supply chain.
Trucking fleets have to deliver predictably and safely. They also need to be transparent in the delivery process. As freight demand peaks, companies need tools for smart predictions. Data-driven telematics helps them predict these key aspects related to facilities, transport vehicles and crew.
Big data-driven technology also allows for greater transparency than has ever been seen before. As smart technologies become more prevalent in transportation industries, shipping, and throughout the supply chain, they offer all the necessary data.
Transportation management has also been a priority for companies, but with the growing ubiquity of Big Data, striving for a completely improved supply chain has become a top priority. It's just a matter of how fleets use the data now at their disposal to determine how much it can benefit them.