Hello fellow traders. Soybeans ($ZS_F) has been giving us nice trading setups recently . In this blog, we're going to take a quick look at the Elliott Wave charts of Soybeans ZS_F , published in members area of the website. ZS_F is showing impulsive sequences in the cycle from the April 808'0 low. We've been calling rally in Soybeans recommending members to keep buying the dips in 3,7,11 swings whenever chances occur . Recently the commodity made pull back that has given us nice long-trading opportunities again.
Soybeans ZS_F 1h Hour Elliott Wave Analysis 1.07.2020
Soybeans is showing bullish sequences that are calling further rally. The commodity is bullish against the 1245.3' pivot in first degree. We got short term (II) blue when the price has already reached equal legs from the peak at 1350'5-1336'5 ( buying zone). We don't like selling in any proposed leg down and favor the long side from the blue box area as far as the price stays above 1.618 fib ext 1336'5 .
As our members know, Blue Boxes are no enemy areas , giving us 85% chance to get a bounce. You can learn more about Elliott Wave Patterns at our Free Elliott Wave Educational Web Page.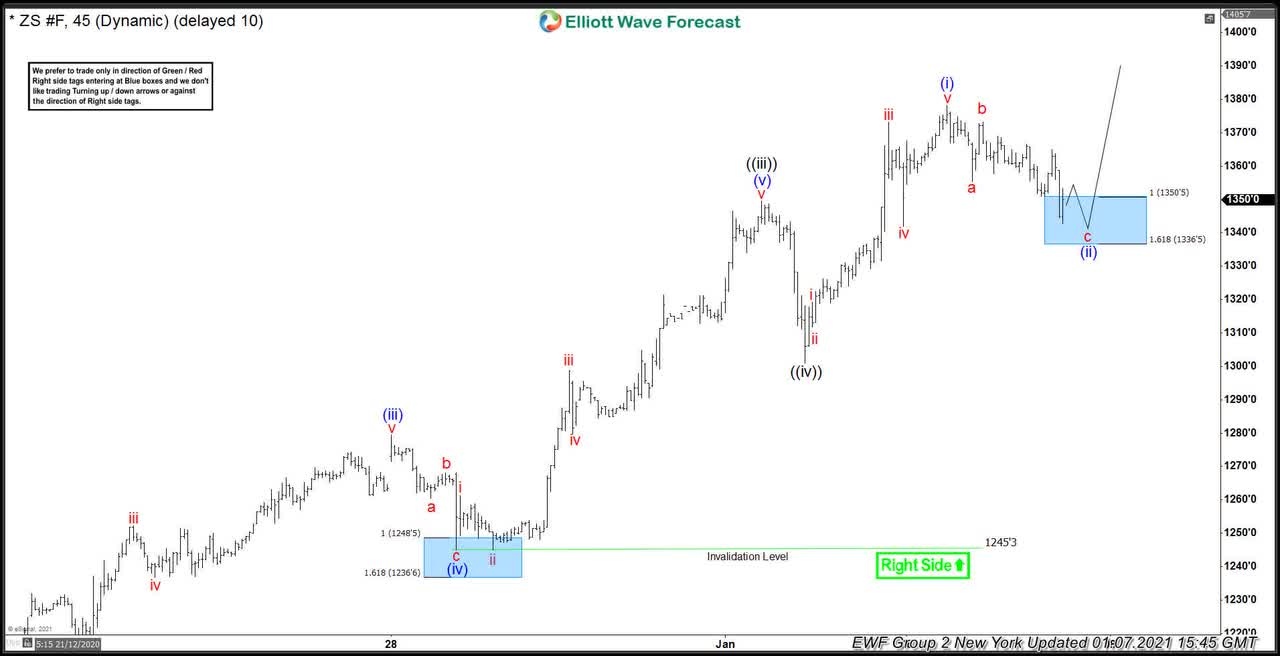 Soybeans ZS_F 1h Hour Elliott Wave Analysis 1.07.2020
The commodity found buyers at the Blue Box zone : 1350'5-1336'5 as we expected. We got nice rally that has made break toward new highs. Members who took the long trades are now enjoying profits with Risk Free trades. Now ZS_F remains bullish against the 1301'2 pivot. We don't recommend selling and expect short term pull backs to keep finding buyers in 3,7,11 swings.
Keep in mind market is dynamic and presented view could have changed in the mean time. You can check most recent charts in the membership area of the site. Best instruments to trade are those having incomplete bullish or bearish swings sequences.We put them in Sequence Report and best among them are shown in the Live Trading Room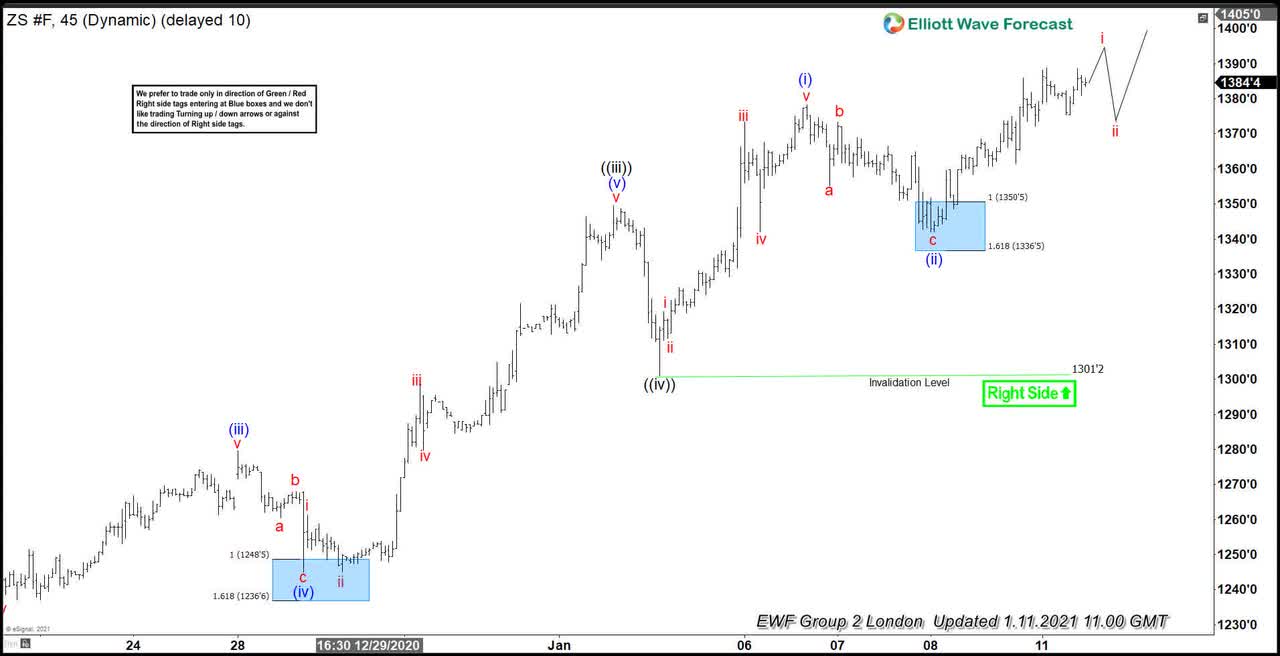 Elliott Wave Forecast
Source: Soybeans ( $ZS_F ) Bullish Sequences Calling The Rally