Market Recap
The past week might have seemed relative uneventful with SPX relatively flat. However, underneath the surface we have just witnessed extreme rotation  into value with RTY outperforming the SPX by nearly 4%.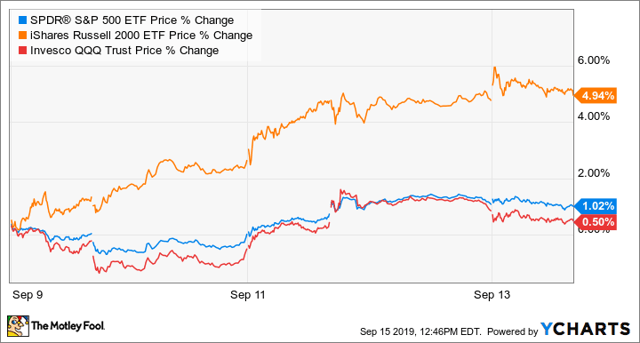 Momentum investing which buys stocks based on price action in certain look back windows (usually 6M or 12M) has under performed stocks that screen as cheap based on certain valuation statistics (P/E, P/B, EV/EBITDA). $VLUE has outperformed $MTUM by nearly 6.5% this week. This in part is driven by tremendous short covering in $XOP which has decoupled under performed oil in the past twelve months. Based on a quick look, momentum currently is long technology and short energy based on price action.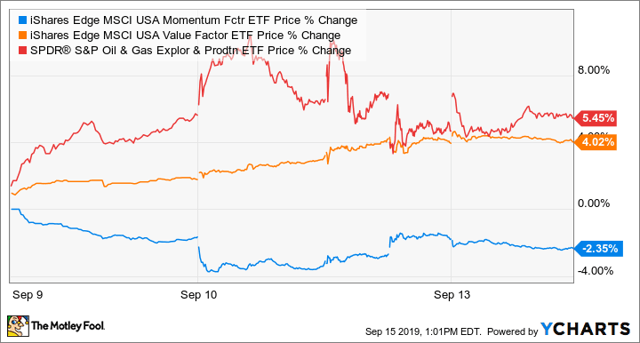 You can see the impact of the momentum unwind in the under performance of popular tech stocks such as $ROKU and $SHOP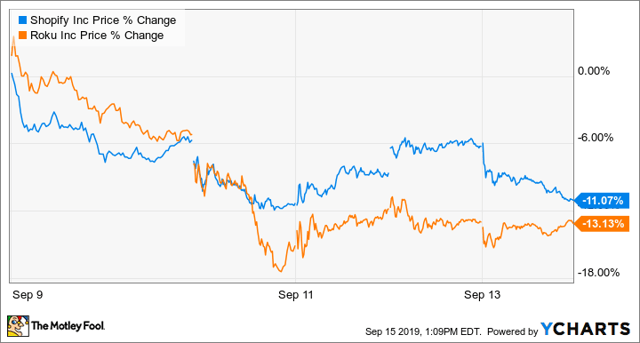 On the rates side of things, following an unprecedented move down in the previous months, we have seen rates retrace richer throughout the week off the back of generally crowded long duration positions, slightly disappointing ECB, and easing trade tensions (again). Something to keep an eye on in the next week is the price movement of rates sensitive sectors such as $RWR and $XLU. In my opinion, reits and utilities have not yet properly corrected for the magnitude of this yield move.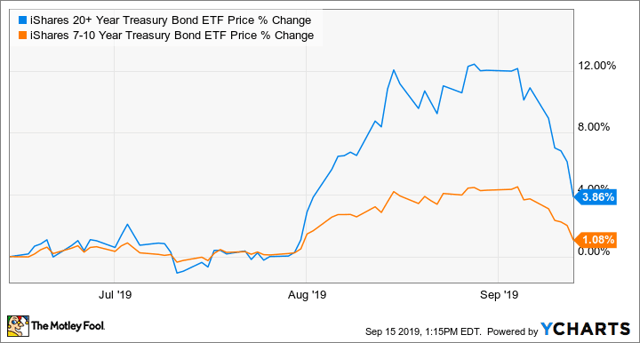 What do we have in store for the next week?
We have the FOMC coming up on the 18th as well as the tech anti trust hearings officially starting on the 17th. The FOMC should be an nonevent with the base case that the fed cuts rates by 25 bps. The hurdle for not cutting rates and cutting by 50 bps is extremely high given the lack of new developments. So how will equities move given these events? With the SPX massively up since last month, we an expect option expiry week and the activity of call over writers to push the SPX up slightly throughout the week. However one should be cautious since the monthly, weekly and quarterly expiry can make this week potentially very volatile (especially if Powell says something unexpected). 
Over the weekend we received headlines that attacks on Saudi refineries will reduce global oil supply by 5%. The expectation is that oil should trade up once futures open. This should be a tailwind for further short covering in $XOP, thus propping up $VLUE and causing $MTUM to collapse further.  
On the rates side it is best to not catch a falling knife. It's smart to not take a position and just watch how rates trade for now. If you are brave shorting rates can potentially be profitable. 
Those looking for relative value trades should consider selling $QQQ calls to finance long $XOP or $IWM calls. An obvious and profitable vanilla play is short $MTUM long $VLUE. 
Those pushing duration shorts should be careful since after option expiry week, we have month end re balancing from asset owners who will move money from equities into rates. Consider picking up some $TLT calls if rates show patterns of topping out. 
Trade Recommendations:
Buy $IWM Oct 18 ATM (157 Strike) Calls cost $3.40, ~2%
Buy $XOP Oct 18 ATM (23 Strike) Calls cost $1.25, ~5.3% 
Sell $QQQ Oct 18 ATM (192 Strike) Calls cost $4.05, ~2.1%
Those looking for more leverage, with skew relatively flat upside 25 delta calls line up well.
$IWM Oct 18 25d (163 Strike) calls cost $0.92, ~0.58%
Position remains low across fast money but be careful since we are near all time highs. 
Disclosure: I/we have no positions in any stocks mentioned, but may initiate a long position in IWM over the next 72 hours.
I wrote this article myself, and it expresses my own opinions. I am not receiving compensation for it (other than from Seeking Alpha). I have no business relationship with any company whose stock is mentioned in this article.