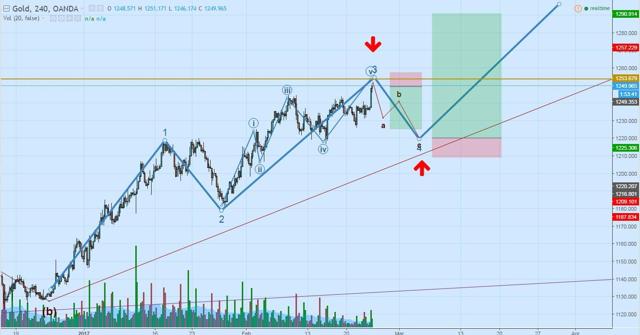 Gold closed at 1257.33 last week Gold has supply level marked here in this region on monthly chart. As on going process is going on in US in policy formulation after presidential elections. The gold gain momentum for upside .
Quick Technical ratios for Gold -
Gold is currently at 200 daily moving average and seeking for correction from that zone .
Gold also at 62.8 Fibonacci extensions.
The Levels for gold Correction is 1249,1225
So short Term strategy for gold is to short gold .
Levels For short are
1252 1248 1244 1233 1230 1225
We could find the support at 1225 in uptrend.
Disclosure: I am/we are short GOLD.
I wrote this article myself, and it expresses my own opinions. I am not receiving compensation for it (other than from Seeking Alpha). I have no business relationship with any company whose stock is mentioned in this article.