May was a low activity month with one sell from my Roth and two buys, one in the taxable and one in the Roth. But it was not uneventful. As I mentioned in a recent post, for the first time I was able to make a purchase funded fully from accumulated dividends taken as cash. This is a bit of an outlier, one I hope will eventually become routine. As I mentioned in the post, AT&T (T) and AbbVie (ABBV) are my two largest dividend-payers. I also pulled in oversize income from New Residential (NRZ) in late April, including a chunk paid into my taxable account.
My portfolio was down 5.72% for the month. I never like to see this but there was nothing too alarming about it. Down or not, in being able to buy something just using accrued dividends, May has me doing this: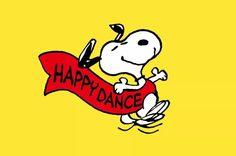 A quick numbers summary:
Number of buys: 2
Number of sells: 1
Monthly dividend increase over May, 2018: 35.21%
Monthly dividend increase over February, 2019: 9.38%
May change in portfolio value: -5.72%
Trades Made and Dividends Received
Trading Activity:
5/3/19 - Sold Hannon Armstrong Infrastructure (HASI) for $27.26. This closed my HASI position.
5/3/19 - Bought Iron Mountain (IRM) for $31.72. This opened a new position in my Roth.
5/16/19 - Bought Occidental Petroleum (OXY) for $54.00. This opened a new position.
I discussed the HASI-IRM paired trade in this post. The OXY trade was discussed in the post I linked in the opening paragraph.
Dividends Received:
5/1/19 - T
5/1/19 - Verizon Wireless (VZ)
5/3/19 - CVS Health (CVS)
5/15/19 - ABBV
5/15/19 - AO Smith (AOS)
5/15/19 - Tanger Factory Outlet Center (SKT)
5/16/19 - Apple (AAPL) - quarterly increase from $.73 to $.77 per share
5/20/19 - Omega Healthcare Investors (OHI)
The Trades:
There's really nothing more to discuss beyond what I mentioned in the two linked posts.
The Dividends:
Following the April dividend disappointment May was a welcome return to income growth. I think I've done enough public celebration about being able to accrue dividends quickly enough to make a (nearly) $5k OXY buy. I was actually able to come up with about $4700 but OXY was trading at what I thought was a good price and my next dividend - I think - will be June 7 from Pfizer (PFE). I decided not to wait.
May was the highest dividend income month I've had since opening the accounts. As with my February dividends, I'm pretty sure I could live on this if you multiplied it by 12. Now I wouldn't be living great - no big vacations, new major purchases, etc. But I could pay for food and keep a roof over my head. Now I need to replicate it for more than just the 2-5-8-11 months.
In my numbers summary I included an increase over February (corresponding quarterly payment month) for the first time. The year over year increase still doesn't mean all that much but I think the February to May number does.
Apple increased its dividend which was nice but I was hoping for it to be to something like $.79-$.80 a share. I own lower yielders for the dividend growth, not the income. I'm hoping this 5.19% dividend increase isn't the beginning of a trend.
Based on the number of companies paying dividends, May is not a large month with just 8. But it has some heavy hitters. In contrast, I'll be receiving 11 dividend payments in June but most of these are lower yielding stocks or those I hold partial positions in.
Going Forward
I expect June to be as close to a nothing happening month as I've ever had. I'm still in IRS-recovery mode. Plus May saw both property taxes and insurance due. It'll be a while before I start building cash again and my upcoming dividends won't match those from May. 
If there are any moves they will probably be in my Roth. Medical Properties Trust (MPW) has been hot lately, though it did pull back the last week of the month. At $20 it will have a 5% yield and at that level I will likely sell it to pick up something yielding higher. I originally bought it at $12.72 in April, 2018 and with dividend reinvestment my current cost is $11.69. There are some BDCs and REITs I'm looking at. 
That's it for May. Good dividend month and a nice happy dance. In other happiness, I was able to see these guys play live, something I never thought I'd do. From a live musical show standpoint, this is bucket list type stuff. It was a VERY good show and I can't believe how well Roger Daltrey's voice is holding up at 75.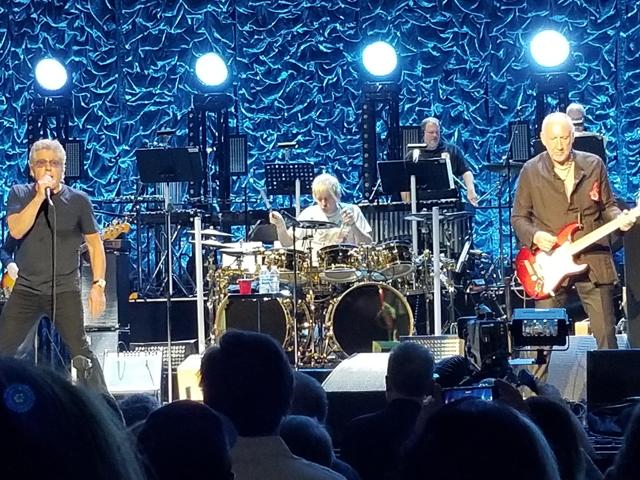 Disclosure: I am/we are long AAPL, ABBV, AOS, CVS, IRM, MPW, NRZ, OHI, OXY, PFE, SKT, T, UNH, VZ.
Additional disclosure: I am not a professional investor and do not offer investing advice. I have a college degree in Animal Science and used to train horses for a living. Would you really want to tell a loved one you invested based on something an ex-horse trainer/animal scientist wrote?

I didn't think so. Please perform your own due diligence when making investing decisions.