For months here I've been posting articles about the "Perfect Storm Gathering" in the markets suggesting that we'd experience very drastic price dislocations in financial and commodity markets. Last June I published an article titled "Trend Following Might Save Your Tail"
In view of last three weeks' market tremors and particularly today's open in oil, treasuries and commodities here's the directional exposure of the 493 I-System trend following strategies i track across 39 financial and commodity futures markets: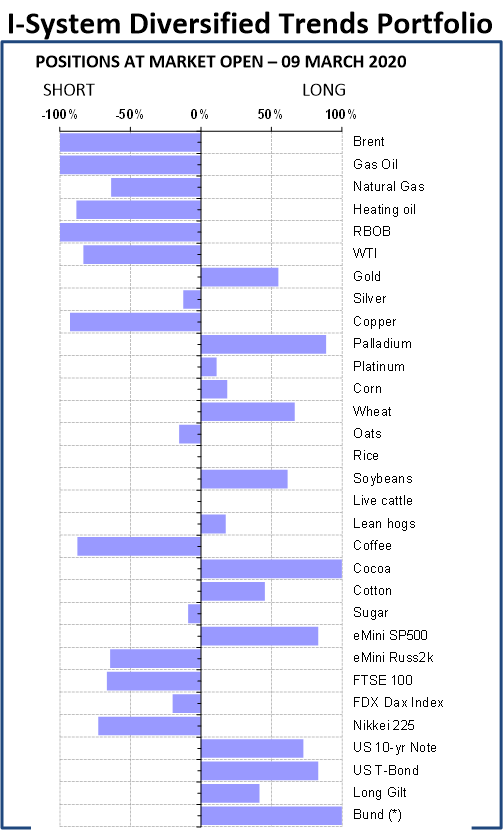 Exposure is expressed as a percentage of maximum allowed position limit. Apart for the still long exposure on S&P500 futures, other market exposure is bang on. So to ride out the storm intact - or even come out ahead of the game -  just keep calm and follow trends. If you wish to receive daily I-System TrendCompass reports please contact me at xela.reniark@gmail.com.
Alex Krainer is a commodities trader and author based in Monaco. He wrote the book "Mastering Uncertainty in Commodities Trading."