I like IBM at these prices...
First, and most immediate, the stock has hit support levels. It is also oversold and has created a double bottom pattern while remaining oversold. The most recent bottoming out inclines me to believe that IBM is set to complete its bottoming out pattern and head higher.
On the fundemental side, IBM has a forward P/E of 11 while the S&P 500 is at 25+. Big Blue Keeps chugging along fine. It is also paying a 4% dividend while you wait. There haven't been many better times to get long Blue.
All in all, I think IBM is cheap here, both technichally and fundementally speaking. As such, I will be selling the JUNE 2nd 155 strike price (.50 premium) calls as protection against my newly initiated long stock position.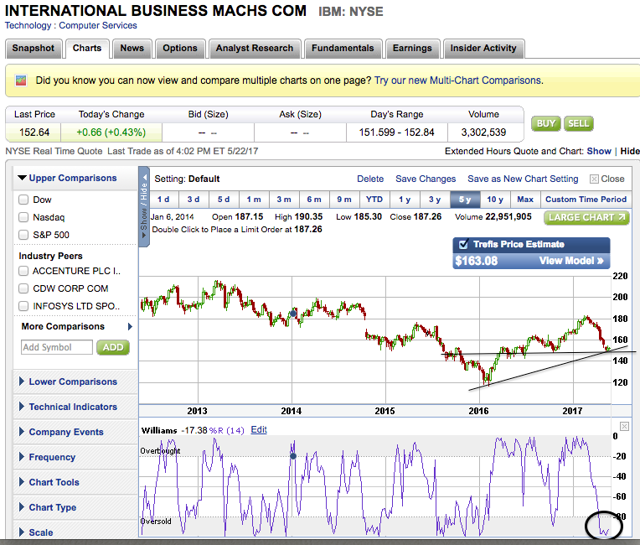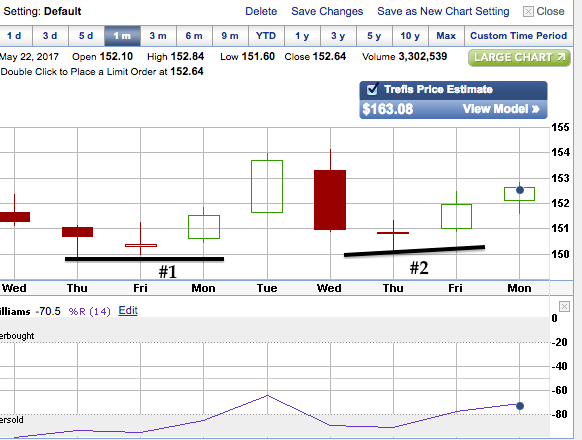 (this past week BIG BLUE put in a double bottom)
Disclosure: I am/we are long IBM.