Let's look at the growth stock RealPage, Inc. (NASDAQ:RP) technical chart analysis using it's weekly stock chart.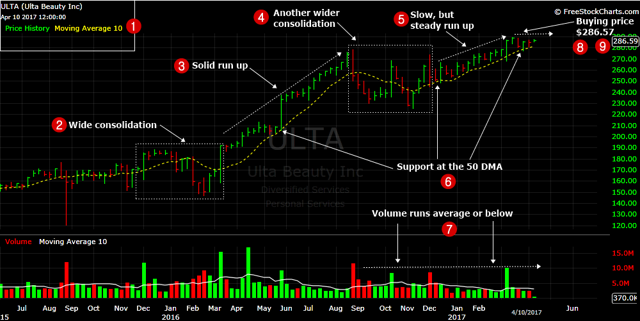 #2 & #3 The stock had slow, but steady run and nice consolidation along the way.
#4 The stock found support at the 50 day moving average line, along the way.
#5 The volume also heavy during the accumulation.
#6 After the recent run up, the stock retracing a little, and also found support at the 50 DMA.
#7 The stock may offer a nice buying opportunity when it clears this consolidation on heavier volume.
The ideal buy point would be $36.90 - $38.75.
volumewatchers.com/stock-buy-04112017-re.../
Disclosure: I/we have no positions in any stocks mentioned, and no plans to initiate any positions within the next 72 hours.