In the dedicated chatroom of our MarketPlace service, The Total Pharma Tracker, we are often asked to provide investibility opinions on biopharma/healthcare stocks. Here are some ground rules we follow:
"It is a capital mistake to theorize before one has data. Insensibly one begins to twist facts to suit theories, instead of theories to suit facts."
― Sherlock Holmes in A Scandal in Bohemia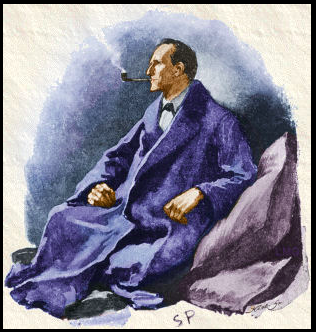 Source
1. Efficacy Data - If a clinical stage drug company does not have efficacy data, you cannot invest in the stock. Efficacy data is usually available after phase 2 trial - so our IOMachine tool only considers companies with phase 2 data. (read more about the IOMachine here). I sometimes hear TPT subscribers asking me - here's a new IPO with very good preclinical data, or excellent science. Should I buy? And I usually tell them, human patients do not behave like guinea pigs. What works in mice may not work in humans. Let's wait for efficacy data in humans. 
2. Large caps vs smallcaps - Make sure you are looking for dividends if you are investing in stocks with market caps larger than $10bn. If you plan to make real money in the market, large caps are not useful. Take a look at the following two charts. The first is a random sample of large caps biopharma above $10bn, and the other one consists of stocks below $2bn.
What do we see here? We see that almost without exception, large caps are not growth stocks. They are tightly rangebound. On the other hand, look at these smallcaps. They have these huge ups and downs. There's your opportunity, and there's your risk as well. So, don't buy large caps for profits, buy large caps for income and for stability.
3. Clear endpoints - Companies have millions at stake, so often, when a trial has actually failed, they will try to obfuscate that using one of these tools - a post hoc analysis of subgroups, or diverting your attention to secondary endpoints, or saying that the drug has met one of two primary endpoints, and so on. Do not fall for these tricks. Sometimes, they do work out - more often than not, they don't. Move along; there are always other opportunities that are clearer. 
4. Time to exit - Clinical stage companies usually have a run up in their stock prices before the PDUFA or approval date. Once approved, stocks usually fall. The time to exit most clinical stage biopharma is right before PDUFA - do not wait for the maximum profit. It never happens. Give yourself specific and logical goals and exit when those are reached. If sales is good, you can always buy back.