Some quick weekend charts for readers....
Yields vs Expectations:
I use a lot of 'proxies' in my work. One of those is a yield 'expectation' index that gives me a sense if rates are going higher or lower. Every so often we get some crazy reading. The below shows this recent phenomena. The bottom line is the rate move (which was relatively tame) caused a tremendous move in expectations. Generally speaking this is not bullish for any continuation in the underlying trend.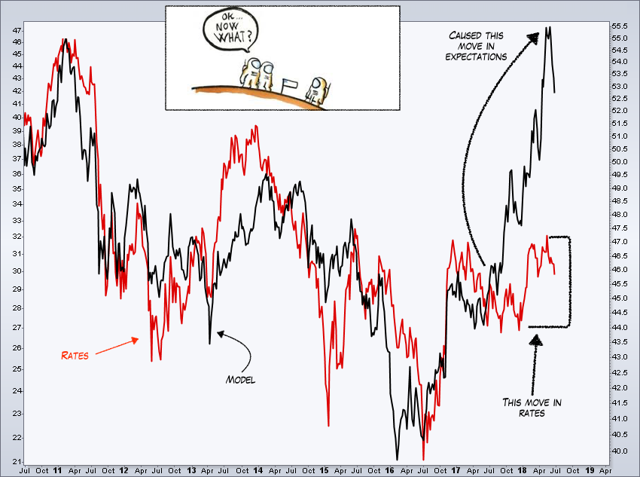 A long term look at the 30 year can be found below. Of importance is the mid zone of the channel and the 3.2% level. Again, its important to keep in mind that this move to the middle of the channel has come with a wide wide swing in consensus towards higher rates.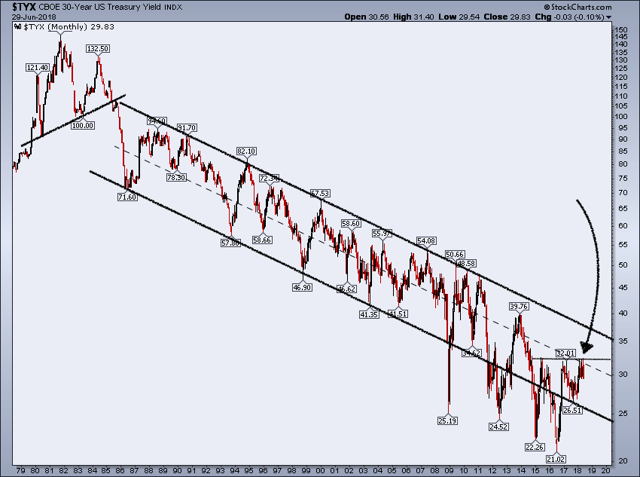 Semis vs Bitcoin
Another chart I was looking at this week is the semiconductor index vs the bitcoin price. Although not an exact science, we did see some companies start to warn based upon bitcoin mining demand. With prices around 6K on bitcoin, miner profitability should affect product demand.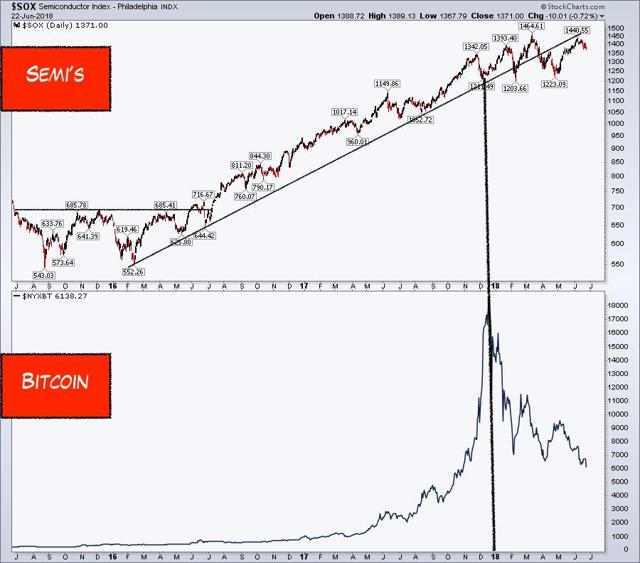 Here is a look at the German equity market. Price continues to 'broaden' out and the seasonality only gets worse from here during election years. I am keeping an eye on the 11800 level.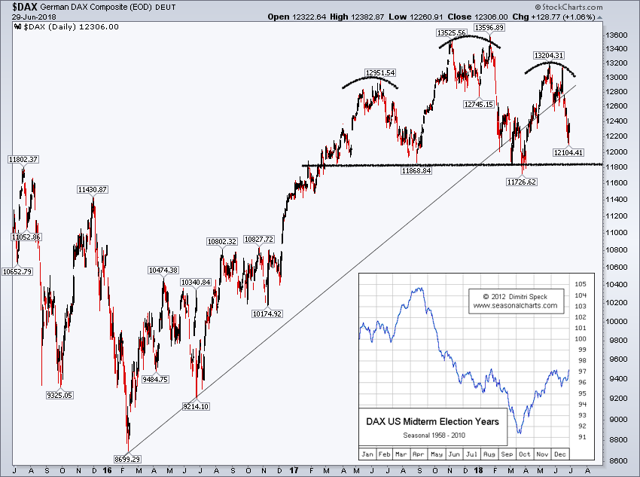 GDX vs BOJ
Last chart for the day takes a look at the 10 year treasury rate in Japan vs GDX. Inter-market is also a large component of our macro reviews at Fusion Point. Of key importance below is GDX's price performance ever since the BOJ began pegging long term rates.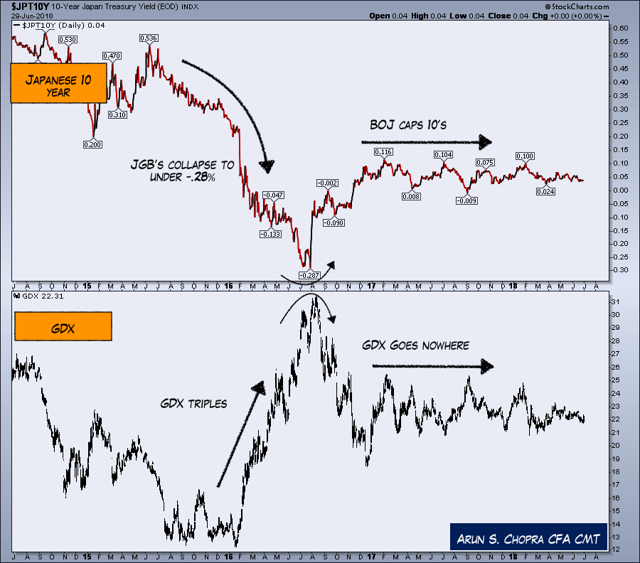 Performance
As of last Thursdays close 'Fusion Trading' continues to significantly outperform.
Although not indicative of individual member returns, the combination of 'Fusion' strategies, proper portfolio construction, and risk management creates an active portfolio that continues to adds alpha. There are now 8 total 'Fusion Strategies' covering 400 stocks with our current watch list narrowed down to 30-40 names (available to all members). Portfolio management consultation is included in the PRO package.

Thanks for reading....