Today I wanted to share a little bit about behavioral finance, market sentiment, rotation, and our Kellog (K) trade. I've been discussing how interest rates were getting ahead of themselves since about March, and finally we got a great trade opportunity out of it. 
Bond Yield Sentiment
The first chart shows the overall sentiment in bond yields (10 year) over the last few years. The key to sentiment analysis is knowing what others are thinking and where are the masses positioned.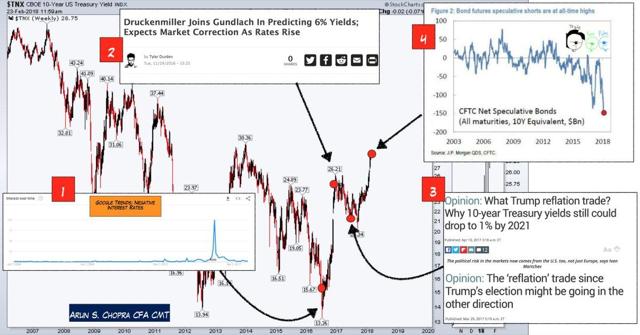 Impact of higher yields
The following chart shows how market rotations were impacted by rising rates. See just how far Staples had been hit relative to the S&P 500 as yields rose. When we combine the above chart with the concepts below, it becomes clear the market is pricing in events that are unlikely.
This is what drove the opportunity I saw developing, particularly in Kellog (NYSE:K) but other interest rate sensitive stocks as well.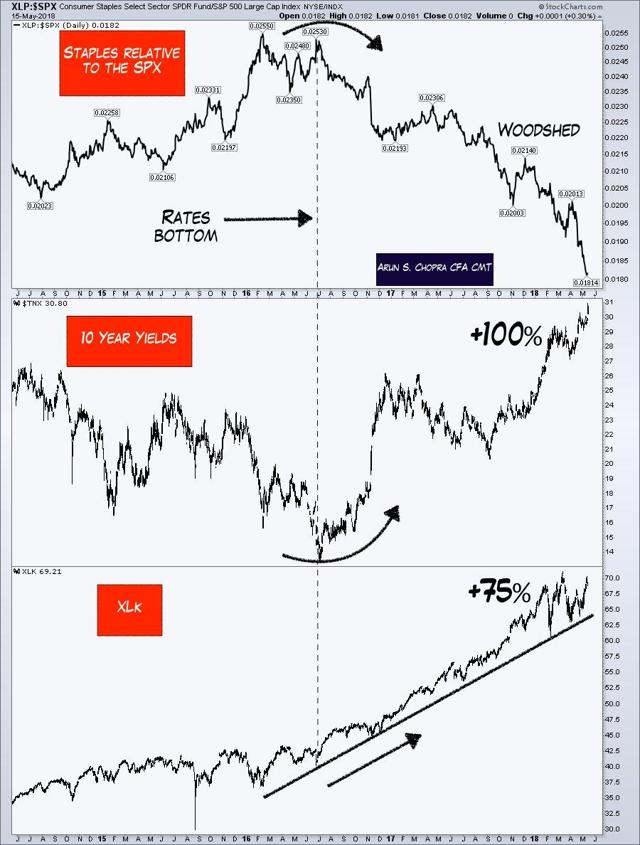 Kellog (K) Trade: Timing Matters
The following video walks through how I communicate with members. I use a combination of weekend videos (covering fundamentals and technicals) along with a private twitter feed.
Performance
As of Thursday(6/22) close 'Fusion Trading' continues to significantly outperform.
Although not indicative of individual member returns, the combination of 'Fusion' strategies, proper portfolio construction, and risk management creates an active portfolio that continues to adds alpha. There are now 8 total 'Fusion Strategies' covering 400 stocks with our current watch list narrowed down to 30-40 names (available to all members). Portfolio management consultation is included in the PRO package.

Thanks for reading....