Hi Everybody,
The Fed meets tomorrow with perhaps one of the most important meetings in some time. For those who have been following my work they know I have been fairly critical about the Fed's path for some time.
Although rates have been too low for too long, the aggressive moves all year have accelerated the rate of change in the 2 year yield and put pressure on many markets. 
You can read more about what I said in my November article, The Fed Pulls the Punchbowl.
As the Fed continues to seek 'normalization' I wanted to share a chart I made a while back showing how excess liquidity was created in the market over the last 8 plus years. Some actually attempted to debate the below, but the reality is liquidity impacts are real. This year has proven that fairly strongly.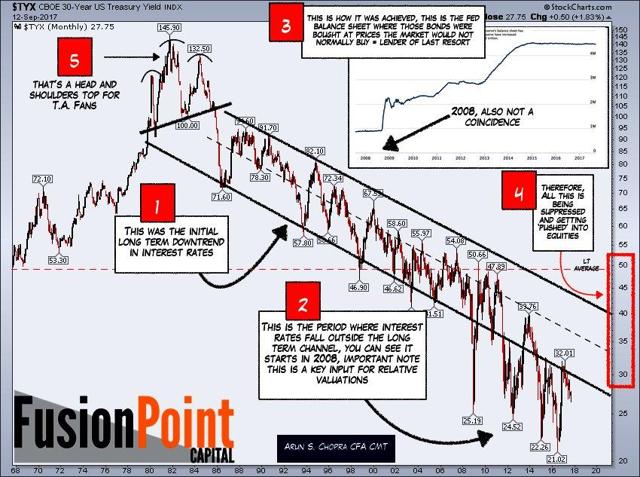 As we head into tomorrow, and after doing this for a few decades, I am always amazed with the push/pull between financial markets and the Fed. For all the volatility this year, the real concern for me has been just how far the Fed will go. We've seen the yield curve come in, we know commodities are falling. Oil was down another 5% today. And here we are, with the market putting the February lows right to Powell. This is his first real test.
With a 98% probability to raise going into tomorrow, the likelihood of a pass is low. It would be too detrimental to the Fed's credibility. That said, the communique should be interesting. For those who want to get a sense of just how much the Fed worries about the market (and the current levels) and how far Powell is willing to be pushed around by it, that is the area to watch (post decision communique, guidance).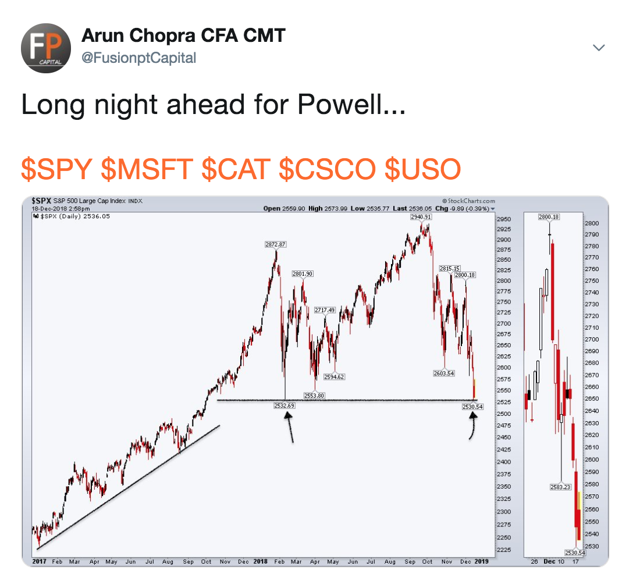 Thanks for reading...