Hi Everyone,
Markets took another beating today and have fallen pretty rapidly since the Fed decision on Wednesday. Although not a huge surprise I think there are people who are caught quite off-guard by the overall drawdowns.
Part of the problem has been a few of the things Powell is not looking at, or is simply not concerned about at this moment. The below shows some of the riskier trends that were already in place prior to the fed hiking again.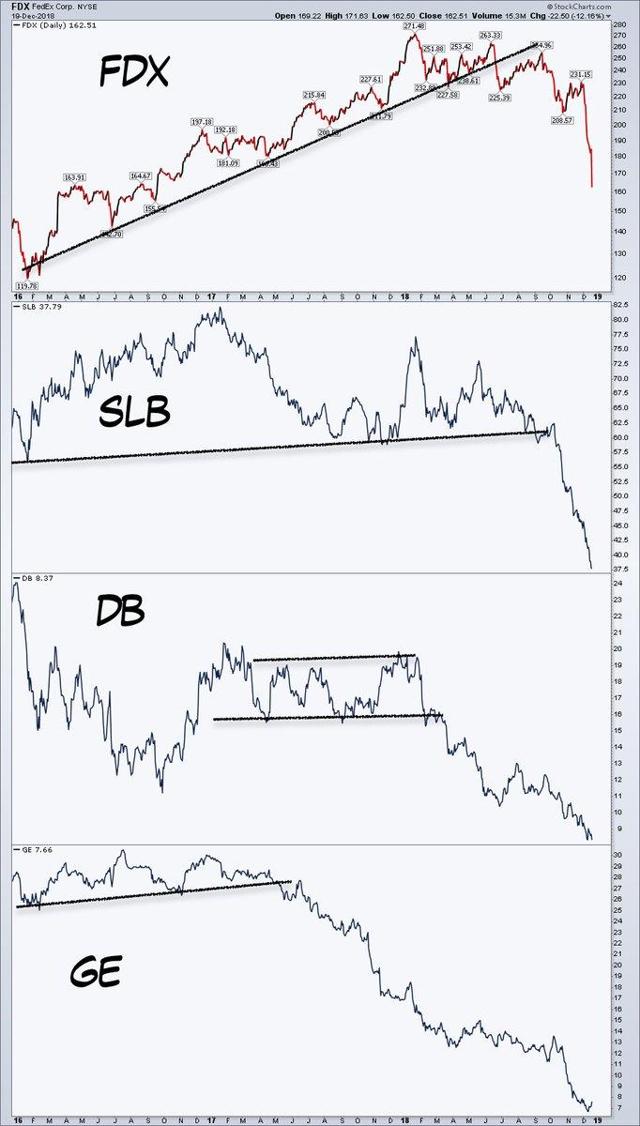 Many have argued the Fed was right to stay firm. That is fine, but let's not forget the fed is in a box. They can't raise too much without creating downside and deflationary pressures, while they cant leave rates too low forever without risking more bubbles (beyond what we've seen). 
The chart below is a bit old but walks through this phenomenon that is 40 years in the making and is not going away anytime soon.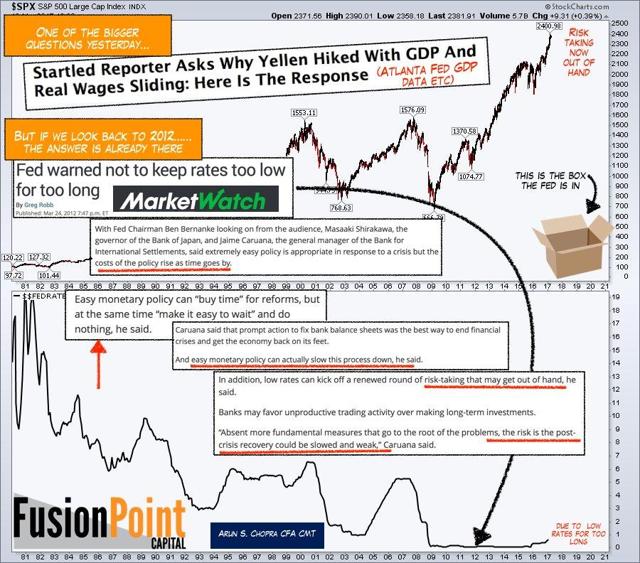 An important area to keep an eye on with respect to the above is the commodity index and commodity prices in general. The below shows the trend break we are seeing. As everyone knows oil has been under intense pressure as well. In the next week or so I will show not only how we got long oil at the bottom in 2017, but sold right into the top this summer.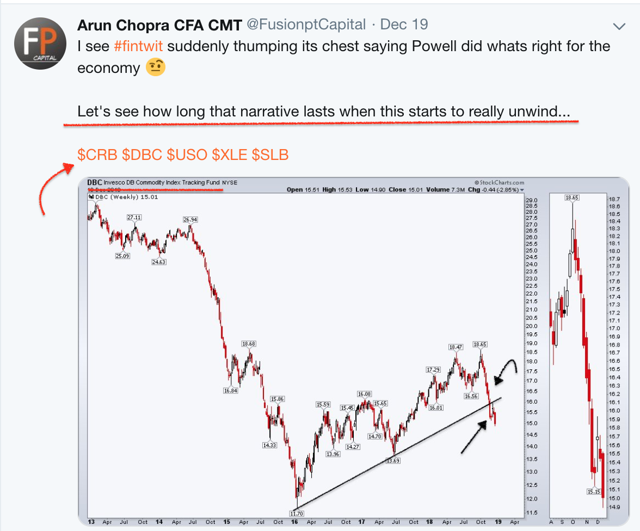 Valuation
One thing I stress to members is that valuation alone isn't a panacea in these environments. The chart below shows how valuations can range a lot further than people expect. This is because we are generally looking at a combination of changing earnings estimates and results coupled with changing investor preferences (or premiums) paid for stocks.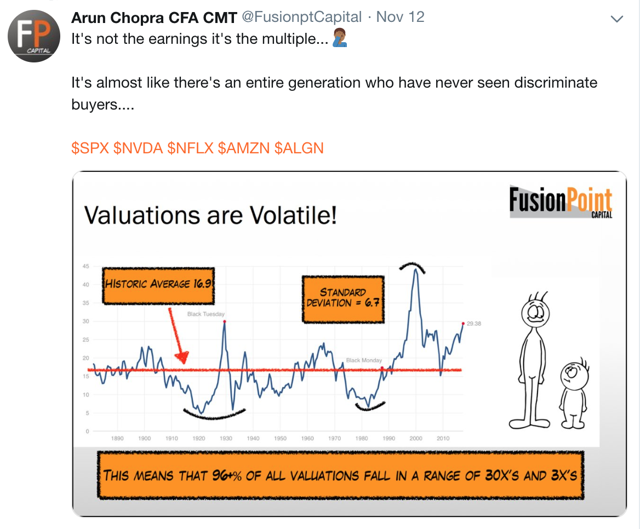 Single Stocks
With the above in mind, I've put together a list of some fusion concepts but in reverse as the market declines. Readers will note I run 8 fundamental factor strategies designed to capture specific business drivers and ultimately equity returns.
The list below looks at the 16 largest stocks with operating margins of at least 15%, ROE's of at least 15%, a forward PE of 10 or less, AND price action that is 30% or more below its 200 dma. You can see this is the battle between fundamentals and technicals. The bigger question being when do you buy these?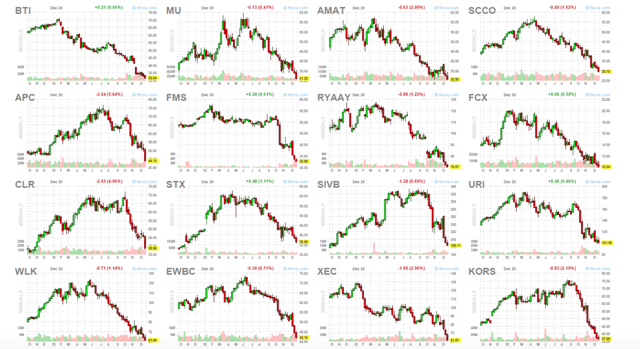 By combining disciplines we are able to better manage our entires and risk, because knowing the numbers and business is important, but price pays. Further keep in mind any change in business outlook and all the fundamental ratios and valuations change. This is where company analysis, price action (both across macro and single stock), and behavioral finance comes into play.
At Fusion Point my goal continues to be find quality stocks for swing/position and investment, while managing larger risks and entries.
Thanks for reading...