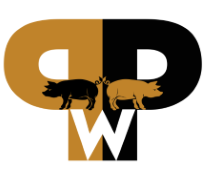 Yahoo (YHOO) is up this morning due to Alibaba's (NYSE:BABA) improved guidance and the positive vote for the Verizon (NYSE:VZ) acquisition.
My 3 Yahoo articles are here.
First Article: Well Yahoo at $50/share, what do we do with you now?
Then I wrote, How do I play Yahoo with under $1,000?
The latest article had to do with Yahoo's tender offer, here.
If you're wanting to get up to speed quickly, check these articles out, and spend some time in the comments.
The first article goes over the risks as I saw them a couple of weeks ago. It seems that the risk of the VZ deal is now off the table, and the second primary risk of BABA's performance is less murky too. For the long shareholders of Yahoo, this situation is playing out nicely.
In the second article, I gave readers a way to be bullish on Yahoo with less than $1,000.
I offered this trade, of which I made later in the day.
Buy YHOO Oct $50 Call @ $3.40
Sell YHOO Oct $55 Call @ $1.30
Net premium paid: $2.00 - $2.20.
This morning, the $50 call is at $6.25 and the $55 call is at $2.90, or a spread of $3.35.
If you got into the trade at around $2.10, then you're up $1.25 on your $2.10 investment, or 59%.
I'm moving my trade calls, which happen weekly, to my subscribers only, with updates in my blog and to subscribers.
I'll be updating this trade (buy/sell/hold) as the Yahoo news becomes clearer, but to be sure, I'm currently holding. Why? Because I believe Yahoo goes to $60+.
If Yahoo goes to $60, which I suspect it will at some point (even if it's then AABA) with the premium for time degrading over time, then the $50 call will be worth $60 and the $55 call will be worth $5, or a $5 spread, up $1.65 from the current spread of $3.35, or 49%. This trade could be until into October, but it seems like a predictable 50% or so trade, which I yearn to find every trading day.
Thanks y'all!

Disclosure: I am/we are long YHOO, BABA, VZ.
Additional disclosure: Investors are always reminded that before making any investment, you should do your own proper due diligence on any name directly or indirectly mentioned in this article. Investors should also consider seeking advice from an investment and/or tax professional before making any investment decisions. Any material in this article should be considered general information, and not relied on as a formal investment recommendation.