Anworth Mortgage Asset Corporation is a US real estate investment trust which operates in the Mortgage home financing since 1997. A quick look at the financial highlights on finviz shows that the company made $62m in income, $141m in sales, for a market cap of $590m, and the common stock (ANH) is up 16% so far this year.
Basic about ANH Cumulative Preferred Stocks
ANH has 3 preferred stocks, A, B and C. While B is convertible, and should be set aside for specific treatments, A and C are both Cumulative Preferred stocks with similar covenants. Let us have a basic look at A versus C.

Both pay perpetual fixed coupons at same distribution dates (1/15, 4/15, 7/15 and 10/15)
Both are redeemable at the issuer's option at $25 per share plus accrued and unpaid dividends
ANH A is already redeemable (since 11/5/2009)
ANH C is not redeemable until 1/27/2020
ANH A yields 0.61% more than ANH C at current prices (8.22%-7.63%) 

A yield premium to compensate for a call option
At current price of $26.54, a redemption call of ANH A would cause a capital loss of as much as $1.54 per share (less accrued dividends). The 0.61% yield premium is a compensation for the risk of seeing the company to actually call ANH A. In other words, the imminent call option squeezes the price near its $25 par and by doing so, makes the yielding more attractive to investors who are betting that the company will not exercise the call option.
Cost opportunity of issuing a New Preferred Stock 
To redeem ANH A, the company would have to finance it, typically by issuing a new preferred stock. In current conditions, for a newly issued preferred stock, the market would probably accept to collect a fixed coupon of between 7.50% and 7.70%, in fact not much less than the fixed coupon of ANH C, 7.63%. In addition, the new IPO would come with under writing costs for the company (typically up to $0.72 per share).
On the other hand, it would make sense for the company to simply sell ANH C instead, therefore paying a less expensive fixed coupon of 7.63%, without having to bear any underwriting costs. It would do so until it would collect enough cash to actually be able to redeem ANH A, its higher fixed coupon of 8.63%.
Consequences of an effective call in the future
After digging deeper into the company's SEC files, we can actually confirm that the company has been selling more shares of its ANH C preferred stock (See below 8K forms). 
We expect that whenever this situation will come to an end, the company will eventually call ANH A and, most importantly, stop selling ANH C, which price will therefore mechanically adjust.
Sources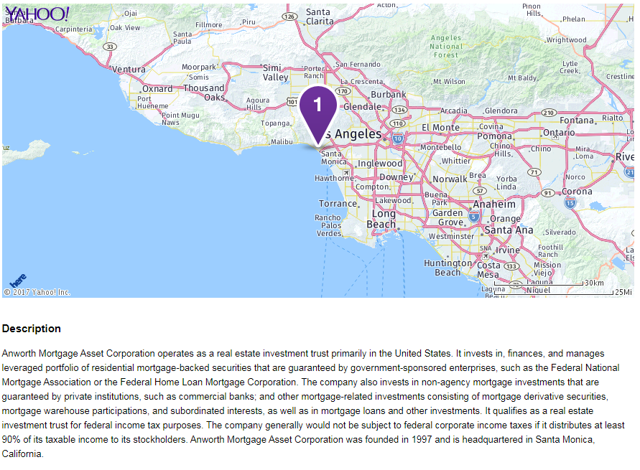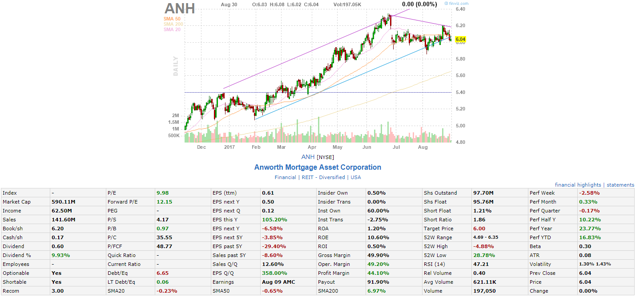 Disclosure: I am/we are long ANH C.
Additional disclosure: Fontainebleau Capital is a private investment manager that primarily invests in discretionary long-short equities and makes significant quantitative and macro investments. As a private investment manager, Fontainebleau Capital does not provide access to information about products and services to the general public for regulatory reasons.