ATTENTION: Futures and Forex Traders
Tuesday February 4th, 2014
1:00PM EST - Special Guest FX Expert Kathy Lien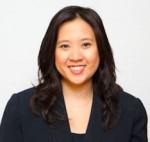 CFRN is pleased to announce: Trader, Author and FX Expert - Kathy Lien, will be a Special Guest on our flagship program Tuesday February 4th, 2014 @ 1:00PM EST. Kathy is also the Managing Director and Founding Partner of BK Asset Management.
Kathy is often quoted in the Wall Street Journal, Reuters, Bloomberg and more...
If you're familiar with the following titles, considered to be must read "textbooks" by Professional Currency Traders worldwide -
The Little Book of Currency Trading
Millionaire Traders: How Everyday People are Beating Wall Street
Day Trading and Swing Trading the Currency Market
You are about to meet the author. Even better, you'll have the opportunity to ask her questions. A graduate of NYU's Stern School of Business at the age of 18, Kathy has more than 13 years experience in the financial markets with a specific focus on currencies.
Her career started at JPMorgan Chase where she worked on the interbank FX trading desk making markets in foreign exchange and later in the cross markets proprietary trading group where she traded FX spot, options, interest rate derivatives, bonds, equities, and futures. (learn more)
To register for the Broadcast - Click Here
If you currently subscribe to Kathy's work or newsletter, when registering please use the Special Offer Code - KL. For Kathy's current followers and subscribers, we will be holding a "by invitation only" follow up webinar on Friday Feb 7th @ 3PM EST.
This webinar will cover the details of our CFRN Graduate Program. This program is an in-depth 2 year education for those with a desire to become Professional Traders. Simply type KL after your name on the registration form.
Not only will you be able to access Kathy's interview and commentary live, if you so desire... you will be able to spend 5 days in our Live Emini Trading Room.
Trading Room hours are 9:30-11:30AM EST.
CFRN streams 24/7. We are now in our 8th broadcast year. Our Live Market Commentary is heard in over 20 countries every trading day from 12-2pm EST.
If you have any questions please give us a call @ 866-928-3310.