Members of tradingwithzach.com have been alerted.  TDW is going make a move....I just love what I'm seeing on TDW. This stock looks to have made a major bottom in the last 2 months... the bullet points above and chart below say it all.
Members of tradingwithzach.com stand to make 100% profit or more on our options position.
Come over and take our 7 day FREE trial and see what we're all about.
We look forward to seeing you there.
Trust the charts...
Zach!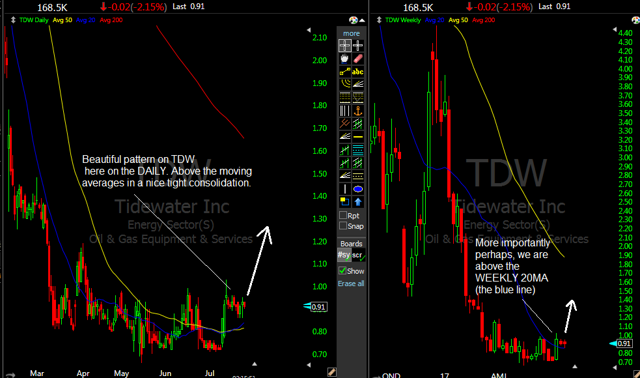 Disclosure: I am/we are long TDW.