Disney DIS is going lower. How do I know? By reading the chart...accurately.
You'll be amazed at the power of the charts, and how it will determine which way a stock moves - more so than the news.  You just have to know how to read it!
Watch this video below and see exactly why DIS will be going lower over the coming days and weeks.  Then, come over to tradingwithzach.com and learn to profit from the charts like we do!  It gets better.  Because we're trading options, we're yielding substantially bigger profits for our subscribers.
Take a look at our Track Record and you'll see what I mean.
We're a cut above other 'trading education' sites - See exactly why HERE
Enjoy the video on DIS...
Come to tradingwithzach.com and start taking your money back from the market like never before!  (FREE 7 Day Trial)
I look forward to seeing you there!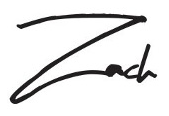 Disclosure: I am/we are short DIS.