10am-11am
Conducted general market research with Wall Street Journal articles and Bloomberg Business Week.
Continued work on the Ziopharm case study.
Received many comments on our new article on Seeking Alpha and gained new followers. Read the article on Ziopharm here: seekingalpha.com/article/4083000-bullish...
11am-1:30 pm
Worked with Taylor about determining Ziopharm's stock valuation.
Executed more trades of Target (buy) and Nordic American Tankers (sell).
Annabelle presented a stock pitch about a potential investment in Snapchat.
Spoke on the phone with a web developer about the firm's site.
1:30pm-4pm
Worked to determine estimated stock price of Ziopharm based on many factors. See picture of factors below.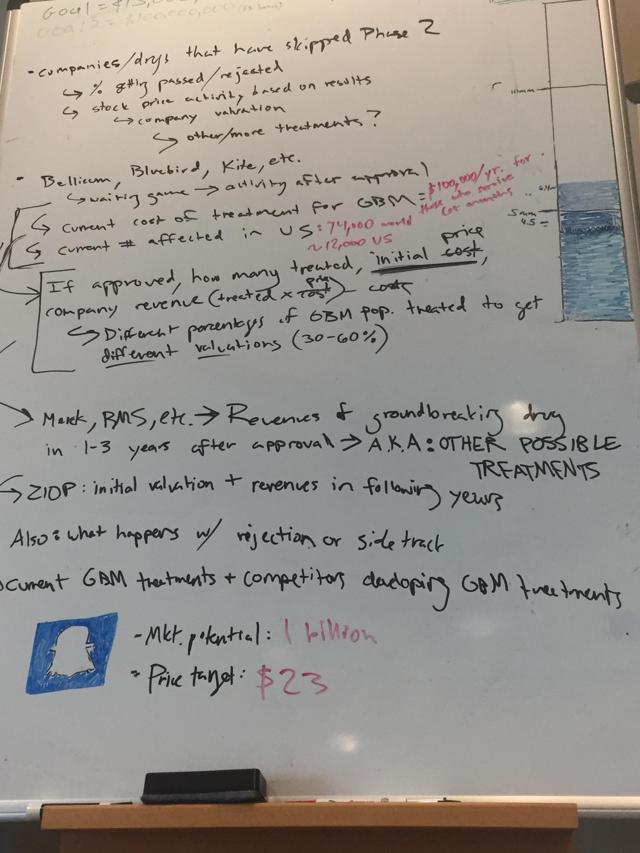 Disclosure: I am/we are long TGT, ZIOP.