Cinemark's Platinum Opportunity
Please Note: Blog posts are not selected, edited or screened by Seeking Alpha editors.
Summary
Revenues are likely to remain below 2019 levels, so success relies on innovations that boost profitability.
Adding an elite tier to its Movie Club program creates incentive for members to go to the movies more often.
Higher attendance means more concession sales and a bigger incentive for studios to commit to exclusive windows.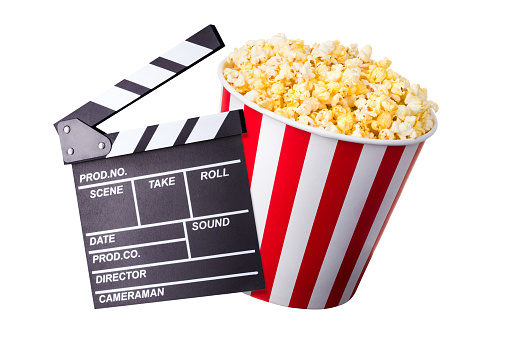 On September 3, Cinemark (CNK) announced that its Movie Club subscription service would now offer an elite tier.  Tiered membership based on use is a common feature of loyalty programs in the travel industry, but this is new ground for the cinema sector.  While it would be easy to overstate the potential of this move, it demonstrates the right kind of thinking under current conditions to help Cinemark thrive in a changing industry.
A Brief History of Movie Club
Cinemark launched its Movie Club program at the end of 2017, six months before rivals AMC and Cineworld-owned (CNNWF) Regal launched their own subscription programs.  For $8.99 per month, Movie Club subscribers got:
One credit to see any 2D movie, which would roll over to the next month without expiration if unused;
The ability to buy additional tickets for $8.99; and
20% off of concession purchases.
Movie Club did not seem particularly ambitious, particularly when compared to the programs that its competitors rolled out the following June.  AMC's Stubs A-List let people see up to three movies a week for prices that started at $19.99 a month; Regal Unlimited offered any number of movies for prices that ranged from $18 to $23.50 depending on location.  With Movie Club, a subscriber was essentially buying a ticket each month in advance. 
However, the real value of Movie Club's offer was not the tickets; it was the snacks.  The other two programs were intended primarily to fend off challenges from upstart Moviepass (owned by the since-bankrupt analytics firm Helios and Matheson) by beating it at its own game.  Certainly, selling tickets is necessary to getting people into theaters, but theaters make their real money from popcorn, hot dogs, soda, and the other goodies that moviegoers munch while they're in the theater.  By making those snacks cheaper, Cinemark incentivized people to buy high-margin items, helping to boost its profitability. 
Movie Club also proved to be much better suited to the pandemic era than the programs of its rivals.  Cinemark did pause Movie Club while its cinemas were closed, but because credits rolled forward automatically when unused, many subscribers picked up their plans as soon as their local theaters re-opened, knowing that they would have use for the credits when new movies started appearing. There was no corresponding merit to having Stubs A-List or Regal Unlimited memberships during that time, because they offered value only when there were movies to see (and their greatest value when there were many movies to see).  AMC paused Stubs A-List subscriptions in March 2020 and reactivated them only this past July -- 16 months of foregone subscription revenues at a time when the company was sometimes desperate for cash. 
Introducing Platinum Tier
Cinemark's new Platinum tier builds on what made Movie Club successful up to this point.  For no additional fee, someone who meets set thresholds gets upgraded.  That moment is instantly recognized with the award of two additional movie credits and provides long-term value through a deeper discount of 25% off concession prices.
Recognizing that people's reasons for going to the movies vary, Cinemark wisely offers two different ways to reach the Platinum threshold:
Buying a particular number of tickets, regardless of how often you go to the movies; or
Going to the movies a particular number of times, regardless of how many tickets you buy.
For the inaugural period that started with the September 3 announcement and goes through December 31, the thresholds are set at 24 tickets or eight visits.  Next year, to reflect the longer period of qualification, the thresholds will be 60 tickets or 25 visits.  Those are high numbers; on the other hand, elite tier qualification tends to be designed in ways that reach one's most loyal customers.  Certainly, this approach seems well designed to do that.
It is worth pointing out that using the credits a Movie Club member receives each month does count towards both visit and ticket thresholds.  Cinemark has also taken care to include its popular Private Watch Party offering in the scope of this program by counting each party as 10 tickets (and one visit).
The Platinum Advantage
Unto itself, offering Platinum qualification to Movie Club members probably is not a game-changer.  The main reason for loyalty programs in the travel industry is the enormous range of options for getting the same product.  In contrast, there are many markets where there is only one theater available, and someone who subscribes to Movie Club is most likely already inclined to choose Cinemark over its rivals in markets where there is a choice of cinemas.  Nonetheless, offering the Platinum tier is a smart choice for Cinemark.
2019 had the third-highest box office of all time, and 2018 was the highest ever.  Realistically, even if studios gradually become aware of the substantial dangers associated with releasing their new content directly to streaming at no additional cost, we are unlikely to see movie attendance return to pre-pandemic levels any time soon.  There are a lot of people who just aren't ready to go back to theaters, and there are probably some who never will.
With attendance likely capped as a percentage of the total population, cinemas need new ways to improve their economic outlook.  One way is to grow the top line by encouraging people who are already inclined to go to the movies to go more often.  Another is to grow the bottom line by getting people who go to the movies to spend more money on high-margin concessions.  The Platinum tier creates conditions that promote both goals.
Growing the Top Line
Think about it: if you're already going to the movies one or two times a month, you're getting to see the previews for all of the new movies that are going to be coming out.  Some of those are movies you might already want to see, while others are the sort you'd never have noticed except for being there.  Is it worth your going to see a movie you might not like?  It can be, if you're working towards a goal that you see as valuable.  Part of that value might be the free credits or the extra 5% you save on concessions.  Cinemark might also take a page from airlines and hotel chains and train its employees to call you by name and thank you for being a Platinum member, boosting the feedback loop that assures your brain that this is valuable status to have.
Your buying movie tickets is also worth more to Cinemark than the price of the tickets.  Cinemark and its rivals are engaged in a battle with studios over the merit of a box-office release window, one that was framed more than a decade ago when studios started salivating at the prospects of "premium video on demand" (PVOD) that would give them all of the revenues from their titles.  Theater operators were firm that they would refuse to show PVOD titles at all, so studios couldn't do it -- until pandemic closures made streaming releases the only way to debut new content at all.  Now, the question is whether there's any reason to preserve the theatrical window when content can go straight to streaming.  The answer, of course, comes down to money, and if Cinemark can show that it's getting people to come out and see movies in theaters, there's less reason to pursue a day-and-date "hybrid" release model.
Growing the Bottom Line
On the profitability side, the Platinum tier is also a great idea.  Anyone going to the movies who wants snacks already buys them, but it would be foolish to imagine that something cheaper isn't more appealing.  The genius of Movie Club's 20% discount was that it made the total cost of going to the movies cheaper by reducing what some consider outrageous snack prices to levels that are more comfortable for typical moviegoers.  These discounts do cut into profits, but the marginal cost of popcorn, soda, and other concessions is incredibly low, so the decision to spend $1 more for a discounted large popcorn over a regular-price medium costs Cinemark very little. 
Qualification for Platinum tier in one year carries through the next year, so Cinemark's program creates conditions that incentivize its most loyal customers to keep showing up and buying snacks for the long-term.  That makes a big difference, because concessions account for 40% or more of a movie theater's profits.  People who go to the movies typically want to have drinks and snacks, so it's a sort of advance agreement that Cinemark will forego some portion of its concession profits today with the understanding that it will make it up on volume as you keep coming to the movies.  In an attendance-driven industry, that's smart business.
Conclusions
Introducing a Platinum tier for Movie Club will not transform Cinemark overnight.  However, it does reflect the sort of innovation that theater operators will need to emphasize in their strategic planning to thrive in a post-pandemic world.  Theater profits come from the sale of snacks, which people buy to eat while they watch movies, and they are more likely to come to the theater to see movies there that are not showing on a streaming service at home.  Not everyone will be returning to the theaters anytime soon, so Cinemark is wise to create incentives that get those who are already coming out to do so more often and buy more snacks while they are there.  Movie Club's Platinum tier creates the right conditions for Cinemark to return to profitability despite the challenges of the current environment.
My price target for Cinemark is $27 per share, representing a valuation 20% lower than pre-pandemic levels and a premium of 50% over its current price.
Analyst's Disclosure: I/we have a beneficial long position in the shares of CNK either through stock ownership, options, or other derivatives.
I wrote this article myself, and it expresses my own opinions. I am not receiving compensation for it (other than from Seeking Alpha). I have no business relationship with any company whose stock is mentioned in this article.
Seeking Alpha's Disclosure: Past performance is no guarantee of future results. No recommendation or advice is being given as to whether any investment is suitable for a particular investor. Any views or opinions expressed above may not reflect those of Seeking Alpha as a whole. Seeking Alpha is not a licensed securities dealer, broker or US investment adviser or investment bank. Our analysts are third party authors that include both professional investors and individual investors who may not be licensed or certified by any institute or regulatory body.