===
---
Posts up to September 20
---
Fall Will Be Busy Season for Pipeline Projects

Fall is traditionally a time when many gas pipeline projects are put in service, as the efforts of construction that can be done in key spring and summer windows.
Also included in the article, this Mex export info:
U.S. exports to Mexico are averaging 4.1 Bcf/d this summer, a seasonal record and 0.2 Bcf/d greater than summer 2016. Through the end of summer 2018, PointLogic projects that export capacity to Mexico could increase to 11.0 Bcf/d. Utilization of that capacity will be highly dependent on the expansion of Mexico's power fleet and its ability to expand and transport gas across pipelines in-country as well (to be the subject of a future Get the Point).

From a demand perspective, the most striking conclusion one can draw is that exports are key to the majority of proposed capacity that will allow gas production in the continental U.S. to grow.
---
US Down 8 Rigs, 7 Oil, 1 NG
U.S. drillers cut most oil rigs since January: Baker Hughes

U.S. energy firms cut the most oil rigs in a week since January as a 14-month drilling recovery stalled due to weak crude prices.
---
Two Weeks After Harvey, Cheniere Runs More Gas Than Ever

Two weeks after Hurricane Harvey flooded the U.S. Gulf Coast, brought shipping to a halt and knocked out power to millions, the only company sending U.S. shale gas overseas is back in business.
---
An article regarding oil - worth reading

Is An Oil Price Spike Imminent? | OilPrice.com

In the wake of Harvey and Irma, the oil markets have taken a sharp turn towards rebalancing, which could be a signal that higher prices are around the corner
---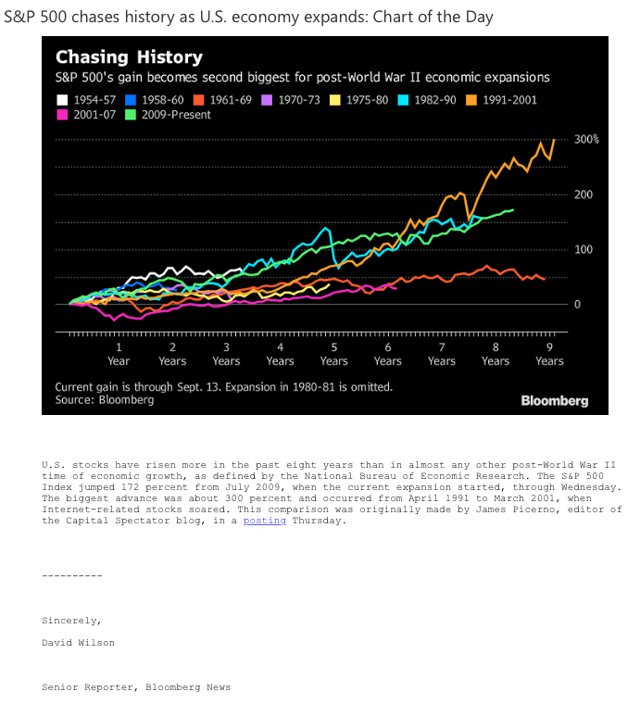 ---
"And I thought that I had a tough day yesterday, until I saw this." ~Head Wrench

YouTube 
Red Mic Media 
Two-Year-Old Has Strong Words About Her First Day at Preschool: Mila Stauffer 

---
Low Leverage And A Unique Mix Make This Triple Net REIT A Buy

Lexington Realty Trust is a triple net lease REIT publicly traded since 1993. The shares yield 7% and the dividen..
---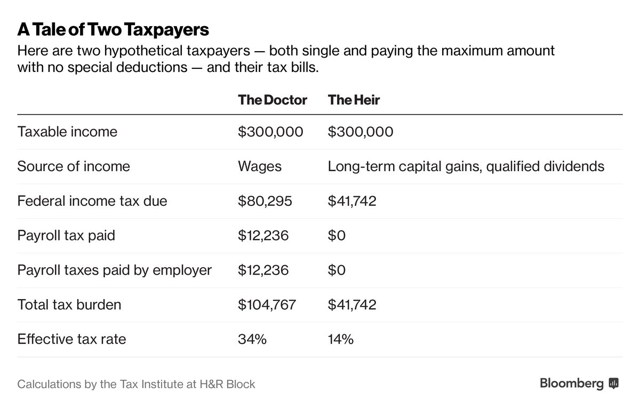 ---
China's consumer confidence, highest since 1996.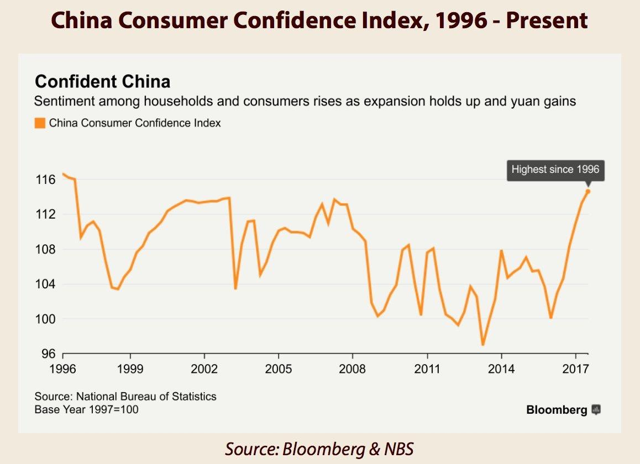 ---
Different network types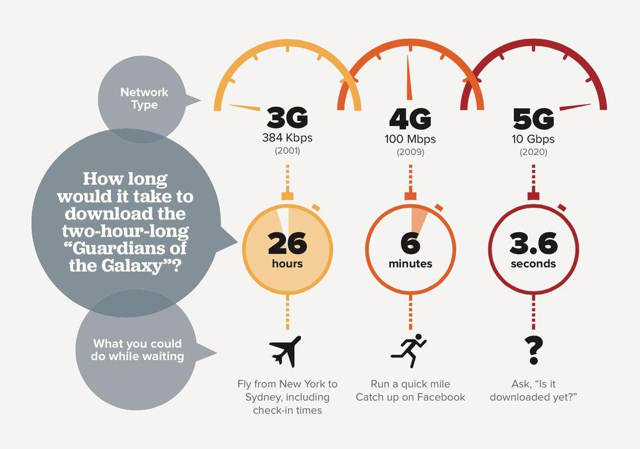 ---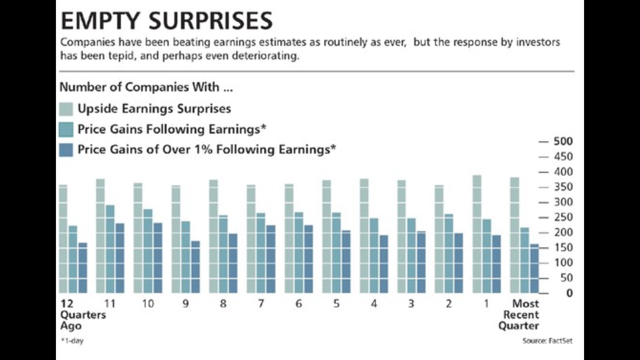 ''EARNINGS UP & SENTIMENT DOWN -- GO FIGURE!'' ~dannyp52
---



China's Next Debt Addiction—Credit Cards

Interest in credit cards is growing fast in China, but penetration remains low. That could be a rare bright spot for the country's banks.
Investors can expect the trend to gather speed, with plenty of room for credit-card use to grow in China. Households are becoming more indebted, but most of that to date is mortgages: Credit cards account for only 13% of Chinese debt, Deutsche estimates. Despite 29 million new credit cards being issued in the second quarter alone, taking the total issued to just over 500 million, credit-card penetration remains about 0.3 per capita—far below the 3.1 per head in the U.S. 
About half of Chinese consumers use credit cards to pay for goods now, and most are still making good on their debts. Transaction sizes too are rising. The worry—as ever with China—is that new forms of debt quickly become addictive, and consumers could get carried away.

---
About MLP's 
The energy-focused stocks took a big hit in August, but now the worst looks to be over.  But then a strange thing happened. Even as Harvey flooded Houston and some MLPs took pipelines and storage facilities out of service, MLP shares started to rise. By late last week, the index had recouped about half of its August losses. Value investors are stepping in.
MLPs Stage a Surprise Post-Harvey Comeback

MLPs Stage a Surprise Post-Harvey Comeback.
At the same time, the price of crude has rebounded to the key $50 level after the International Energy Agency and OPEC increased their estimates for global demand. Energy stocks, huge laggards this year, are starting to bounce back, and are taking MLPs with them.
Daskin says his view on MLPs has gone from neutral to mildly positive in recent weeks—especially for income-oriented investors who can hold for a long time and withstand volatility. The sector is still closely correlated with the price of crude—a sign it's still under stress. "You'll know the MLP sector has healed when the correlation with oil prices goes down," he says. Clearly, that hasn't happened yet. 
---
$T

AT&T: Bull Catalysts Are Building

AT&T is trading at its lowest levels since January 2016. The oversold stock now shows a confluence of bullish events that should provide an upside catalyst into...
Bullish catalysts continue to build for those long T and there is very little in the way of negative influences that justify the fall that we are now seeing in the price of the stock.
---
HedgEye's Keith McCullough has NEVER been drawndown in a down market

Video:
YouTube 
Hedgeye 
McCullough: How I Built My Wealth Without Huge Drawdowns 

---
Energy stocks post biggest weekly gain of the year — and could keep rallying

Energy stocks are on a roll, and some portfolio managers believe the sector can keep rallying.
Jay Hatfield, CEO of Infrastructure Capital Advisors, believes oil bears got too fixated on the idea that an early-year surge in U.S. drilling would prevent OPEC from draining the global glut. That would send oil prices back below $40 a barrel, putting some U.S. producers in financial stress, the thesis went.

"In our opinion, investors got way, way, way too bearish about oil, and like a lot of other situations where there's short sellers, they have a one-factor model," Hatfield said.

But the drop in energy stock prices means that drillers faced higher costs of capital, Hatfield said. Fewer drillers are raising money in equity markets, which suggests U.S. production growth will moderate, he added.

"The notion that companies are going to drill until they end up in bankruptcy is just ludicrous," he said.
---
YouTube 
RETROVISOR 
Joe Cocker & Jennifer Warnes Up Where We Belong 1982 

---




MARKET SNAPSHOT: How Much Longer This Stock-market Bull Run Lasts May Depend On The Fed's Next Move

All eyes on Yellen as the stock market awaits Fed's two-day meeting Wall Street investors have shrugged off recent worries to propel stocks to fresh all-time highs, but this week's meeting of Federal Reserve policy makers might provide investors the clearest sign yet about the health of the U.S. economy and how the central bank is construing stubbornly low inflation.
"Now, the Fed printed about $4 trillion over the past several years and we barely have any inflation at all. But most of the new money was given by the Fed to the banks, who turned around and parked it on deposit at the Fed to gain interest. The money never made it out into the economy, where it would produce inflation. The bottom line is that not even money printing has worked to get inflation moving," Rickards wrote.
---
Leverage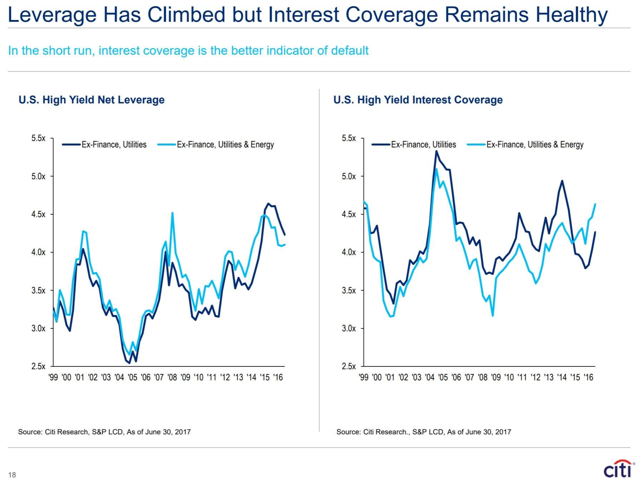 ---
Market Capitalization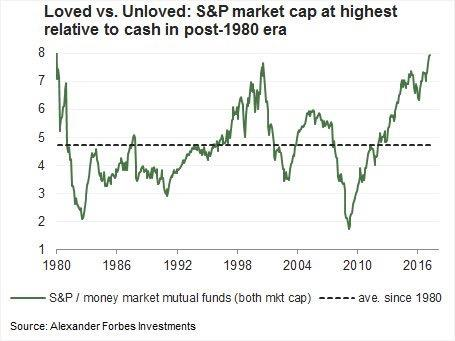 ---



Mass Psychology Supports the Pricey Stock Market

Stock prices are high but an expert on bubbles says the psychological underpinnings of this market appear to be different from those of 1929 or 2000.
DR. ROBERT J. SHILLER: "But the result is that while valuations remain very high there just doesn't seem to be much evidence that many investors in the United States stock market are actively worrying today that other investors are on the verge of selling. Mass opinions may well change, but for now, in the critical psychological dimension, the stock market does not closely resemble the market in the dangerous years of 1929 or 2000."
---
ENSIONS IN RED A RED HERRING?

U.S. pensions stuck in the red despite stock market boom

While U.S. corporate pensions regained some swagger after Wall Street's record run this summer, they are still far from their heyday before the 2007-2009 credit crunch when they appeared to be in great shape to meet retirement obligations.
"Pension fund status hasn't improved as much as you might think because the discount rate has stayed persistently low and has even fallen in some cases,"said Matt McDaniel, U.S. head of defined benefits at Mercer Consulting.

"Pension funds are well enough funded to meet their obligations in the short term, but they are still struggling to be well funded on a long term basis largely due to interest rates remaining at very low levels by historical comparison," Mercer's McDaniel said.
---
Worldwide Optimism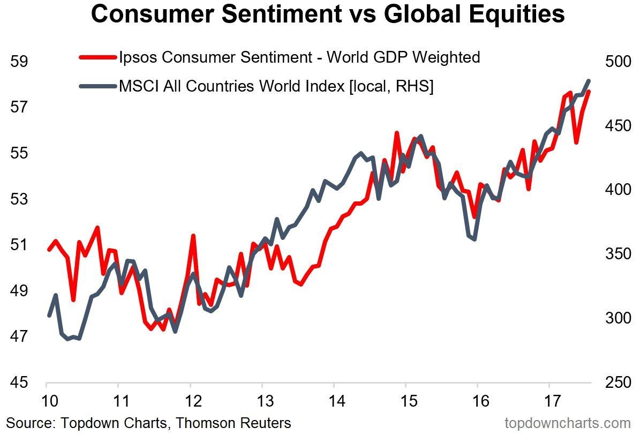 ---
4Q 2017 Investing Outlook: Cautious But Uptrend Intact - See It Market
Economic Fundamentals remain bullish. The rebound in economic growth is global in nature, with most countries in expansion mode. The recovery is strong as well as broad. The JP Morgan Global Purchasing Managers' Index in July moved to its highest level since 2011. Within this recovery the U.S. is actually just a middle-of-the-pack performer. Growth out of Europe continues to surprise to the upside and international trade continues to expand.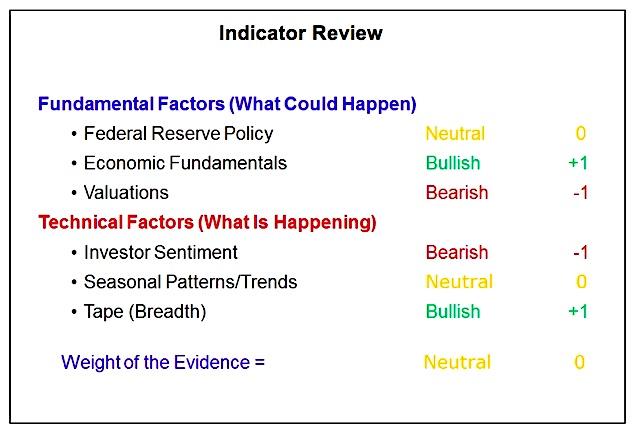 ---



Baby boomers are nowhere close to reaching their retirement goals

Baby boomers are falling short of their retirement savings goals, and it could be due to their conservative approach to investing.
---
$LIT

4 Must-Reads: Lithium Battery ETF Jumps 5% As China Embraces Electric Cars, N. Korea Sanctioned

As China pushes to clean-burning fuels, its neighbor North Korea faces sanctions on oil consumption.
---
$T




Exclusive: AT&T weighs divestiture of Latin American TV assets - sources

AT&T (T.N) is evaluating a sale of its pay TV operations in Latin America as it seeks to pay down debt following its planned $85.4 billion acquisition of Time Warner Inc (TWX.N), people familiar with the matter said on Friday.
---
No tax cut for wealthy

Treasury's Mnuchin says no tax cut for wealthy

U.S. Treasury Secretary Steven Mnuchin said on Thursday that the Trump administration's upcoming tax plan will not be aimed at lowering income taxes for the wealthiest Americans.
"We are looking for a middle income tax cut. On the high end the plan is to eliminate state and local deductions ... and even if we do end up with a slight reduction on the high end that will be offset by a reduction of deductions so their taxes won't go down," Mnuchin said during an interview at a policy forum organized by news outlet Politico.
---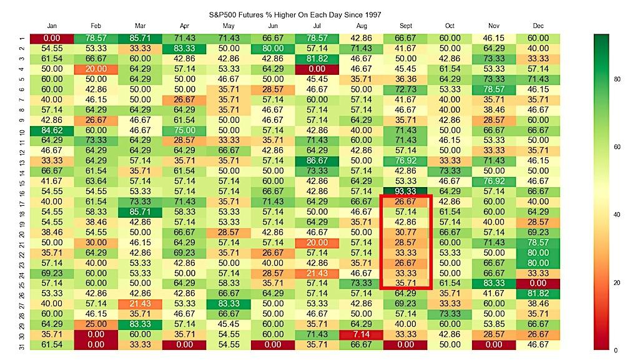 "Seasonality BY THE DAY - current week in red frame (Not much green in there, so is that a dip I see?)" ~dannyp52
---
Fourth Trading Week Seasonality History 1997-2016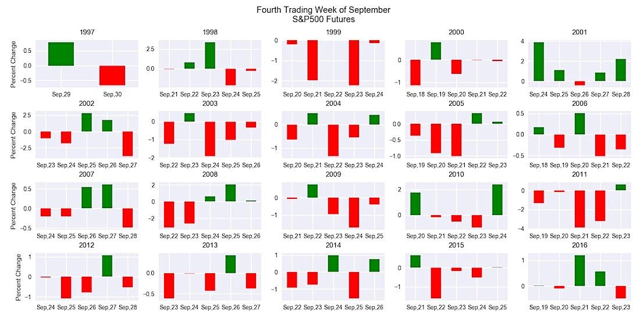 ---
Indian stocks just topped their recent high & are now at a new all-time high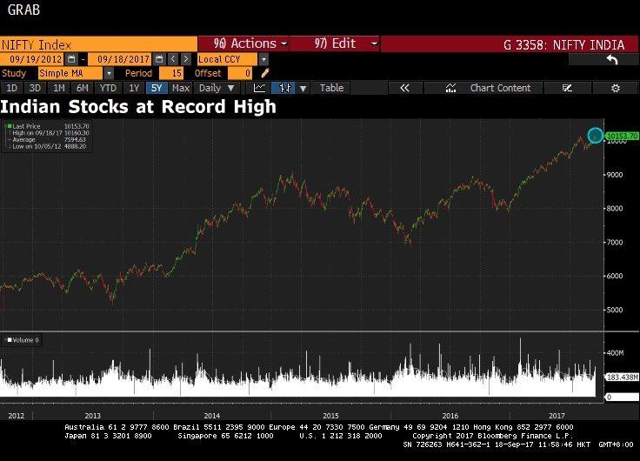 ---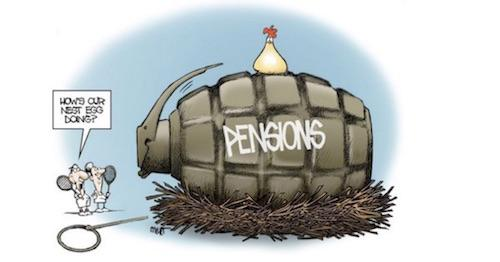 ---
Pension Storm Coming: "This Will Become One Of The Most Heated Battles Of My Lifetime"

This issue is going to set neighbor against neighbor and retirees against taxpayers. It will become one of the most heated battles of my lifetime. It will make the Trump-Clinton campaigns look like a school kids' tiddlywinks smackdown.
---



Energy Transfer's Rover Pipeline

Let's take a look at the Rover Pipeline. Once operational, the system will give Appalachian gas producers access to many key markets all across America and up in Canada.
A look at why it took so long to get here.

Energy Transfer Partners LP and Energy Transfer Equity LP made foolish mistakes that angered FERC.
---
Beginning of US oil industry:

---
About MLPs
MLP Monthly Report: September 2017

The September MLP Monthly Report can be found here offering insights on MLP industry news, the asset class's performance, yields, valuations, and fundamental dr..
---
MLPs Hit Their Macros, See Gains

MLPs crept higher each day this week, before a 0.5% decline Friday limited weekly gains to 1.1%. MLPs have rallied 3 out of the last 4 weeks, and the Index is up 6.3% off the..
---
EIA's Latest DPR - Lower Eagle Ford Oil Production

EIA revised lower Eagle Ford production. Eagle Ford production now seen flat from the previous growth estimates. Well completion bottlenecks continue to plague..
---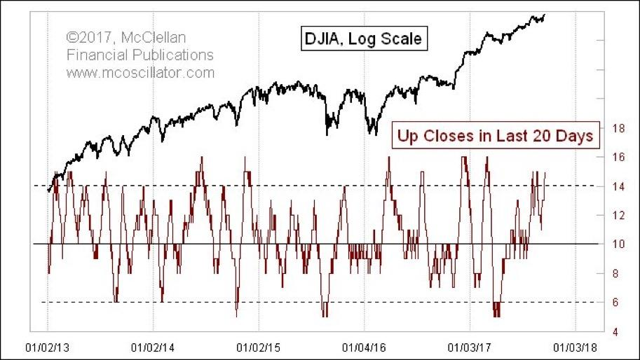 The Dow has been up 7 sessions in a row and 15 of the last 20 trading days
---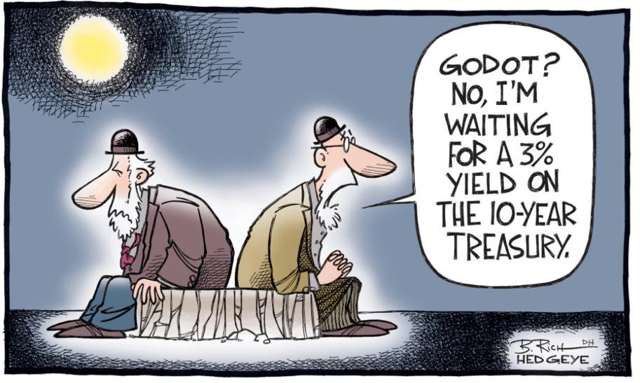 ---
700 Billion Mortgage Disasters

$700 Billion Unpaid Mortgage Balances In Hurricane Harvey And Irma Disaster Areas

Between Irma's $517 billion and Harvey's $179 billion, the total potential damage could impact as much as a $696 billion in notional mortgage values, which banks could be on the hook for if current occupiers decide to simply walk away.
---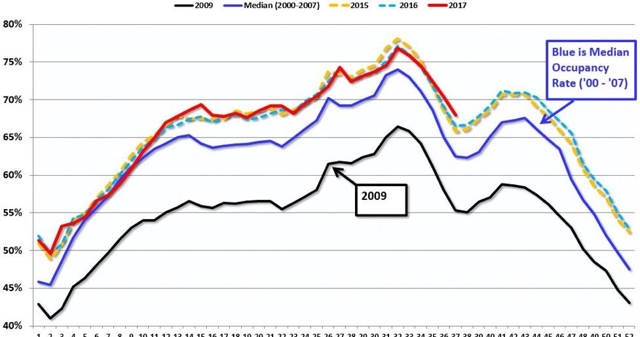 Hotel Occupancy Rate increases following Hurricanes Harvey and Irma (via calculated risk blog)
---
Better Half are Better Managers

Female hedge fund managers returned 11.9% over the past 12 months, whereas the broader index returned 7.05%

---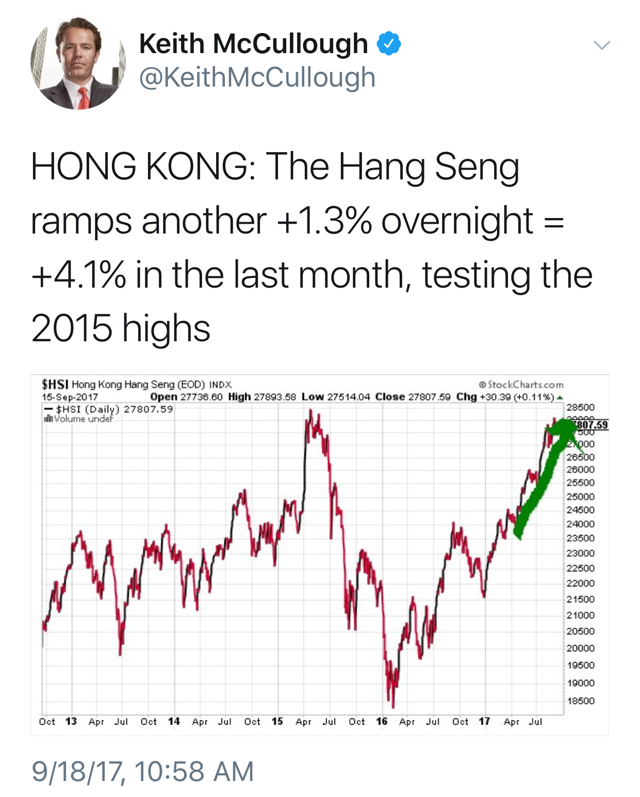 ---
---
How Bank of America Ditched 1,597 Branches Across the U.S.

Bank of America has removed around 1,600 branches since the financial crisis, a chunk of them from rural America, as it seeks to rekindle sagging profits, focus on metropolitan areas and move past its "bigger is better" strategy.
---
US Dollar Index Most Oversold Since 2008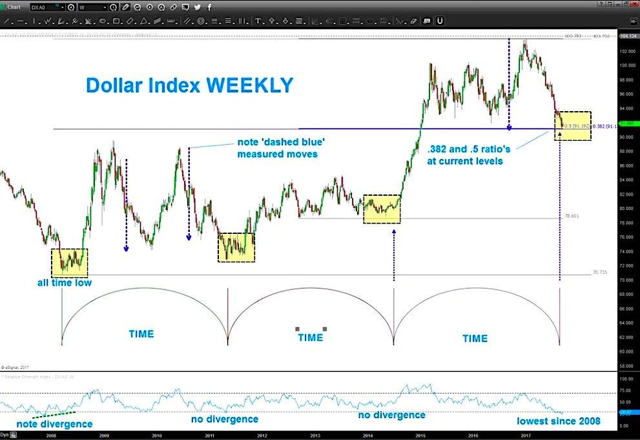 ---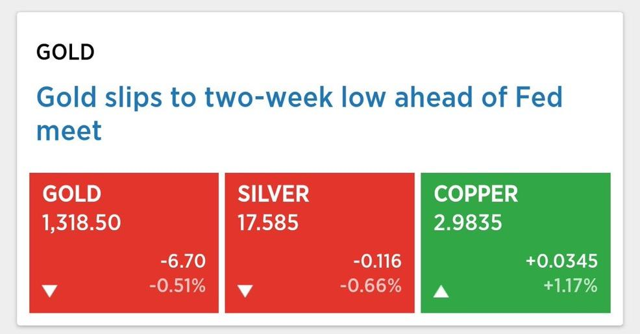 ---
Portugal Yield Reversal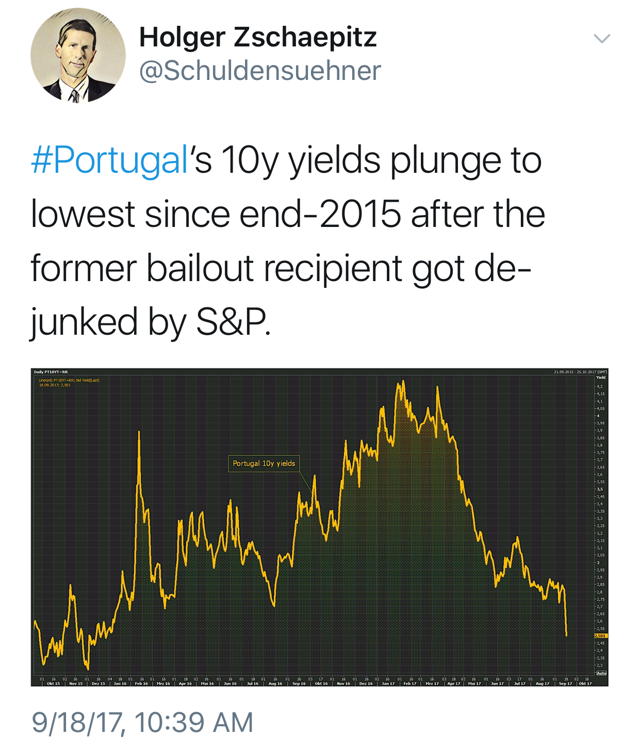 ---
INSIDER TRADING

An appellate panel rewrites Supreme Court precedent to give free rein to prosecutors.

In Newman, former U.S. Attorney Preet Bharara charged two hedge-fund managers with trading on information they received from friends of friends of friends who worked at Dell and Nvidia . Mr. Bharara argued the "friendship" between the tippers and tippees—a fellow church member and former co-worker—satisfied Dirks personal-benefit test. He could thus charge the traders at many stages of remove from the tippers even if he couldn't prove the information was disclosed improperly.


---
AHP and $CBL

Heard On The REITs - Surviving Irma - Week Ending September 15th, 2017

Hurricane Irma held the State of Florida hostage for a week before arriving and has now left a number of recovery challenges behind. Many REITs suffered damages..
---
$NGL
Insider buys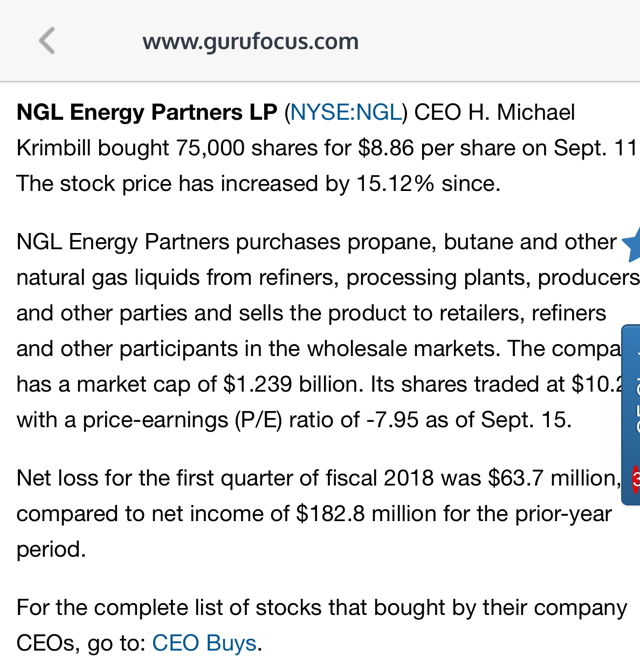 ---
SKT

Tanger is, unlike most other REITs, funding its growth organically and is reducing its share count on top of that. Tanger is, compared to other mall REITs, rath..
---
$CN
CHINA CRACKS DOWN ON PIRATING

China plans four-month crackdown to protect foreign investors' intellectual property rights

China's commerce ministry on Monday uneveiled a four-month crackdown, running from September until the end of 2017, to protect the intellectual property rights of companies with foreign investors.
---
Complicated by weather issues, data for oil recently has been quite volatile. Inventories were generally more bearish, and the same can be said of production. 

However, strong demand helps considerably and we also need to be aware that stocks have fallen across most categories.

The bullish stance is still alive in oil in my opinion.

---
TAX REFORM

Tax reform details next week, budget plan completion vital: Rep. Brady

Rep. Kevin Brady on Sunday stressed the importance for lawmakers in Washington to pass a budget plan in order for tax reform to be completed.
---
FERC Lifts Rover Horizontal Drilling Ban, Pipeline Work Resumes

Rover Pipeline–$3.7 billion, 711-mile natural gas pipeline that (will eventually) run from PA, WV and eastern OH through OH into Michigan and on to Canada–began flowing natural gas thro…
FERC Lifts Rover Horizontal Drilling Ban, Pipeline Work Resumes Rover Pipeline–$3.7 billion, 711-mile natural gas pipeline that (will eventually) run from PA, WV and eastern OH through OH into Michigan and on to Canada–began flowing natural gas through a large portion of the pipeline on Sept. 1st (see Big Portion of Rover Pipeline Now Up & Running – Thru Most of Ohio). In the past three weeks, Phase 1A of the pipeline has steadily increased its throughput and now flows over 700 million cubic feet per day (MMcf/d) of yummy Utica/Marcellus Shale gas to Defiance, OH. However, it could flow more, if the Federal Energy Regulatory Commission (FERC) would lift its considerable boot off Rover's neck and let them finish Phase 1B pipeline work in eastern Ohio to feed more gas to the main part of the pipeline.
The problem is that Rover had early missteps, the most serious of which spilled 2 million gallons of non-toxic drilling mud in a swamp near the Tuscarawas River back in April (see Rover Pipeline Accident Spills ~2M Gal. Drilling Mud in OH Swamp). An investigation by the Ohio Environmental Protection Agency (OEPA) found the presence of diesel fuel in the drilling mud, which means the mud wasn't so non-toxic after all (see OH EPA Says Diesel Fuel Found in Rover 2M Gal Drilling Mud Spill). Rover believes sabotage may have been the cause. Since April, FERC has blocked all new underground HDD work for the Rover project. Rover has asked (begged, pleaded) FERC, several times, for permission to restart the HDD work–at least in a few select locations. In August, FERC issued eight conditions before they would agree to lifting the HDD ban (see FERC Issues Rover 8 Commandments to Restart Horizontal Drilling). Rover says they have met all of those conditions. However, the OEPA says they have not.
Last week OEPA asked FERC to continue blocking HDD activity until they (OEPA) are satisfied (see Rover Pipeline Still Battling Ohio EPA, Asks FERC to Lift HDD Ban). Rover fired off a letter to FERC that says OEPA's public statements are opposite of their private statements with Rover. In other words, OEPA is lying. Who will FERC listen to? Now we know. They're listening to Rover. Yesterday FERC lifted the ban on HDD for nine key locations–NOT including the Tuscarawas River site. FERC says they are still investigating that spill. FERC said, in lifting the HDD ban, that "Rover has demonstrated sufficient progress on the required rehabilitation and restoration of the areas affected by the inadvertent release and drilling mud contamination" and that the company is following FERC's 8 Commandments. We're pretty sure yesterday's FERC decision won't make the OEPA happy…

---
===