===
Chatboard Highlights: Latest news on stocks & securities we hold in our Portfolio
Below is a listing of the latest news on stocks and securities we hold in our portfolio, in addition to some key economic news, which were shared on our Chatboard by HDO Members. I wish to thank all HDO members who are contributing, and special thanks to members dannyp52, Couch, Phil in OKC, Head Wrench, Governor19, BzNews, BrainRain1, Sassey, Dean 500, darrylawe, Jozsef Pengel, Isaac Z, Risk Reward, JoeRetired, GlennDawsonsodd, annel1, saruehle, Theodore Savas, testrelka, see44h, ZEPPRO, James BF, PapaAlan, Corsair Capital, HopeAlpha, dougn, thebellsareringing and others who contribute to our Chatboard.

===
---
Posts up to November 30
---
While oil prices could be about $60 per barrel in November 2018, Jim O'Neill thinks they may rise to about $80 per barrel a year from now.
---
Is Gold In The Early Stages Of A Long Period Of Underperformance vs. Stocks?

YouTube
CiovaccoCapital
Extremely Rare Stock vs. Bond Set-Up

---
$CEQP
Why This 10%-Yielding Pipeline Stock Is a Dividend Investor's Dream

An under-the-radar MLP expects to be in the position to increase its already gaudy payout by the middle of next year.
---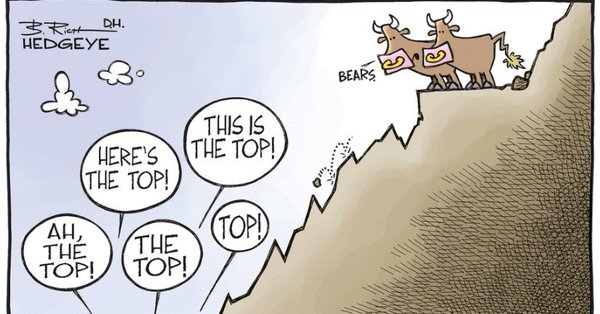 ---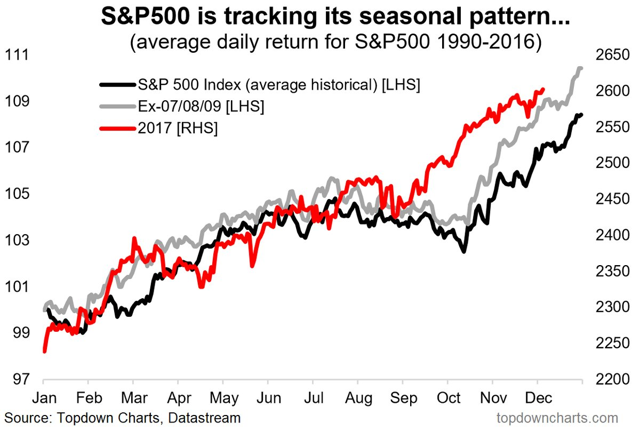 ---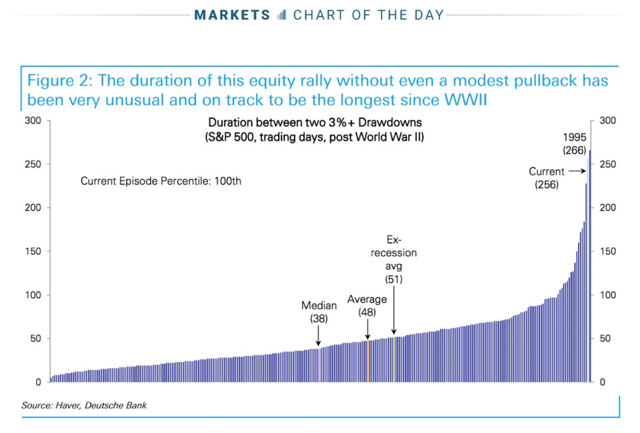 ---
DOW, the Raging Bull
Dow 24,000 by Christmas if Trump pushes through tax cuts: trader

The start of Q3 earnings season has gone mostly as expected—a little bumpy for the markets, but still bullish enough to hit Dow 23,000.
---
S&P 500, the Raging Bull

Throw out the stock-market playbook as S&P 500 nears 3,000

Few of Wall Street's prognosticators, if any, predicted that the S&P 500 would eclipse 2,600 before the end of 2017.
---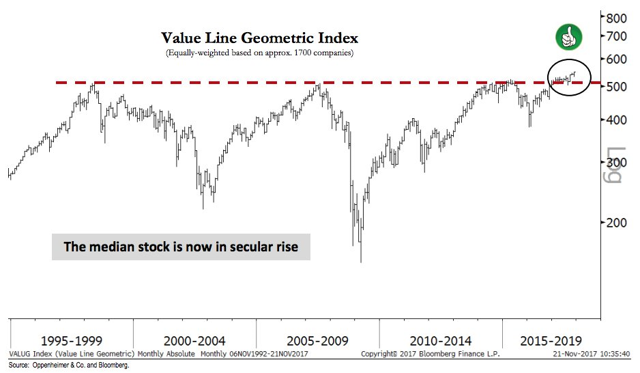 'I LOVE this chart from @ariwald which shows that the current rally is broadening, not narrowing. The secular bull is really heating up.'
@ReformedBroker
---
Wrong Street
Wall Street's 2017 Market Predictions: Pathetically Wrong

As investors' inboxes once again become clogged with annual outlooks from Wall Street's scribblers, there is little admission of the nearly universal failure to predict what happened this year.
---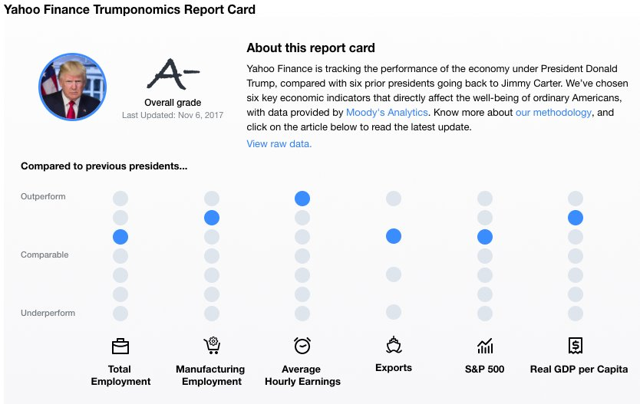 ---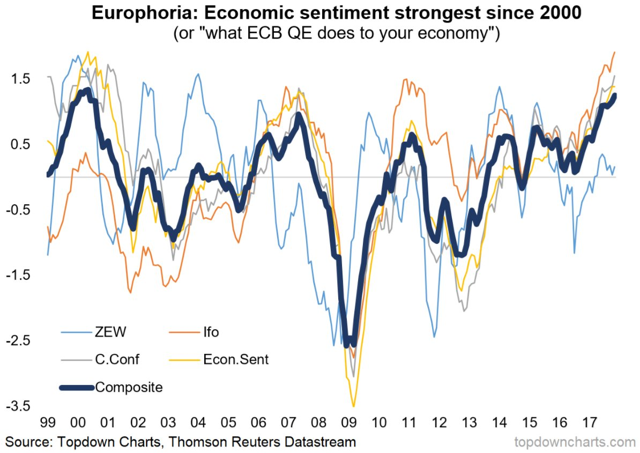 ---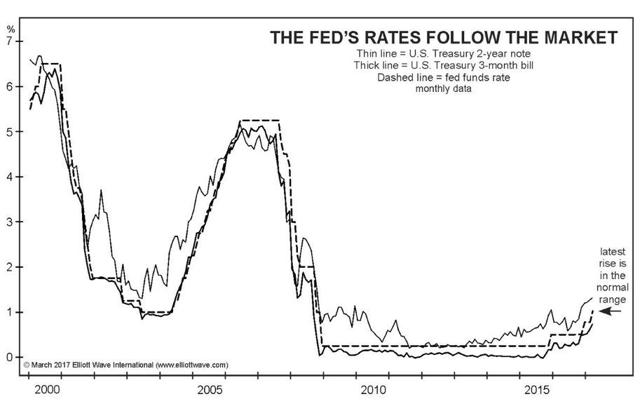 ---
$EPD $ETP $SEP

MLP DATA - MLP Fund Concentrations As of 10/31/17

Paying close attention to MLP Fund rotations and concentrations can provide investors with insights into how institutional managers view the risk r..
---
NORTH KOREA RUSSIA USA

Russia's Morgulov: North Korea taking step towards denuclearization

Igor Morgulov, Russia's Deputy Foreign Minister responsible for relations with East and South Asia, told reporters in Seoul on Monday that North Korea..
---
$EPR

EPR Properties: A Little Sideways

EPR turned in a decent Q3, but the shares continue to trend sideways. Rollover in the charter school portfolio causes some variability and murkiness. Looking ah..
---
$HCN

3 Top Assisted-Living Stocks on the Market Right Now

Assisted living will only get bigger. That's great news for CareTrust REIT, Omega Healthcare Investors, and Welltower.
Welltower is the granddaddy of healthcare REITs. It was formed in 1970 as the first REIT to invest exclusively in healthcare facilities. Welltower is also one of the largest healthcare REITs owning assisted-living properties, with a market cap of $25 billion. The company owns long-term/post-acute-care facilities, assisted-living facilities, independent living/continuing care retirement communities, and care homes in the U.S., Canada, and the United Kingdom.
---
MLP's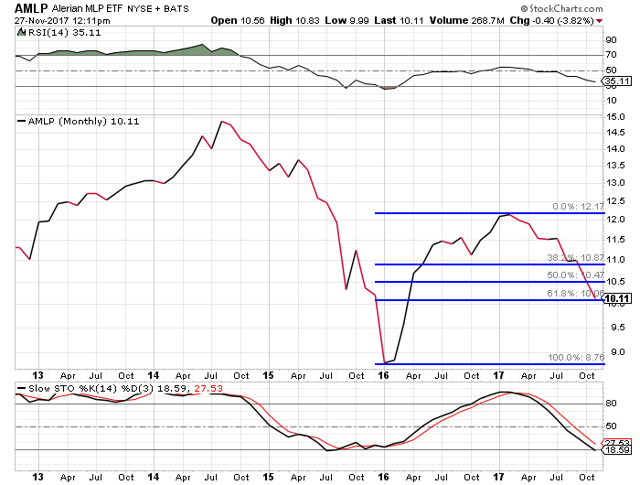 $AMLP - here's some perspective on the MLPs, a monthly chart of $AMLP, proxy for the midstreams, with fibonacci retracement levels from the Feb 2016 low to the highs earlier this year. Price is right at the key 61.8 level, around 10. Price will hopefully stabilize in this important technical area.  ~joshgi1
---
China
Regulatory crackdown weighs on Chinese stocks

Chinese equities saw heavy losses overnight following new liquidity rules in the country.Authorities have also introduced other measures, such as restrictions in loans to the shadow banking sector, an..
---
BULL MARKET
Here's why stock-market bull Laszlo Birinyi just raised his S&P 500 target again

Longtime stock market bull Laszlo Birinyi lifts his target for the S&P 500, looking for an additional rise of as much as 3.8% by the end of the first quarter of 2018 after hitting his previous target of 2,600.
---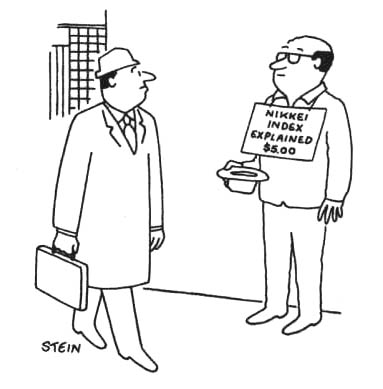 ---
$BDC
Tax-Loss Harvesting For The High-Yield BDC Sector In 2017?

There is a chance that the BDC sector will experience volatility due to tax-loss selling, similar to 2014/2015 but not 2016 due to the post-election bounce in t..
---
MLP Sector Sell-Off: 2016 All Over Again

The MLP sector is selling off just like it did in early 2016. That proved to be an excellent entry point for high-quality MLPs. However, finding "high quality" is getting trickier.
Meantime, a rising interest rate environment can punish investors on the wrong side of this trade. 
---
$EPD $MMP $MPLX $PAA $WPZ 
These MLPs all have the solid financial foundation and growth prospects needed to provide investors with a growing income stream.
---
$EPD
Enterprise Products: Looking Like A Buy At A 7% Dividend Yield

Enterprise Products has declined 10% so far this year, which has pushed its dividend yield up to 7%. The dividend yield is nearing a five-year high, despite the company's high-quality assets and strong cash flow.

With exports as a major growth catalyst, continued dividend growth is likely. This makes Enterprise Products an attractive buy for income right now.          
---
$ETP

Energy Transfer: The Incredible Shrinking MLP

Energy Transfer Partners and GP Energy Transfer Equity units seem to go down just about every day.
Yet fundamentals like cash flow and leverage improving. Price-to-book looks nonsensical.
Institutional buyers appear to be loading up on ETP stock.           
---
PASS THROUGHS
Senate tax bill will reportedly raise pass-through deduction to 20%

The change appears to be designed to earn support from Sens. Ron Johnson, R-Wis., and Steve Daines, R-Mont.
---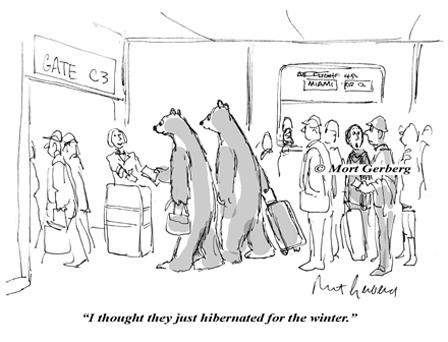 ---
$ETP

Energy Transfer's Growing NGLs Hub Is Worth Checking Out

How Energy Transfer Partners LP and Energy Transfer Equity LP are growing their natural gas liquids footprint in Mont Belvieu, Texas.
Going over Energy Transfer's existing asset base at the NGLs hub.
Looking at growth projects that will come online in the next two years.
Investors should expect a sharp increase in Energy Transfer's fractionated volumes this quarter on a sequential basis.

---
===