===
Chatboard Highlights: Latest news on stocks & securities we hold in our Portfolio
Below is a listing of the latest news on stocks and securities we hold in our portfolio, in addition to some key economic news, which were shared on our Chatboard by HDO Members. I wish to thank all HDO members who are contributing, and special thanks to members dannyp52, Couch, Phil in OKC, Head Wrench, Governor19, BzNews, BrainRain1, Sassey, Dean 500, darrylawe, Jozsef Pengel, Isaac Z, Risk Reward, JoeRetired, GlennDawsonsodd, annel1, saruehle, Theodore Savas, testrelka, see44h, ZEPPRO, James BF, PapaAlan, Corsair Capital, HopeAlpha, dougn, thebellsareringing and others who contribute to our Chatboard.

===
---
Posts up to December 14
---
U.S. Sets January Push for $1 Trillion Infrastructure Revamp

The White House is preparing to roll out a long-delayed infrastructure rebuilding plan in January, as​President Donald Trump's advisers​bet that voters​want a $1 trillion road-and-bridge-building plan—even though it is opposed by some lawmakers.
---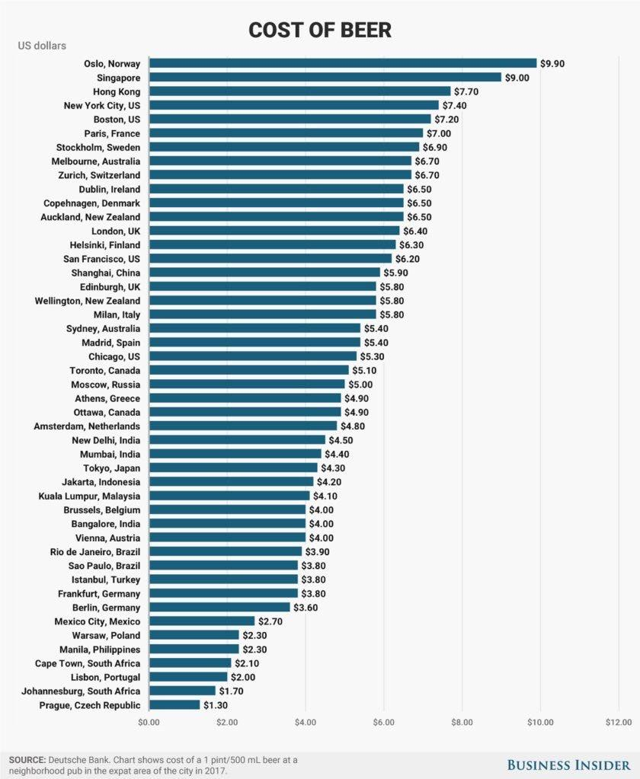 ---
$VTR
Ventas declares $0.79 dividend

Ventas (NYSE:VTR) declares $0.79/share quarterly dividend, 1.9% increase from prior dividend of $0.775.Forward yield 4.99%Payable Jan. 12; for shareholders of record Jan. 2; ex-div Dec. 29.
Dividend increase for $VTR, about 2%, quality, conservative REIT holding with a mission of increasing shareholder equity.
---
Even the smartest get outsmarted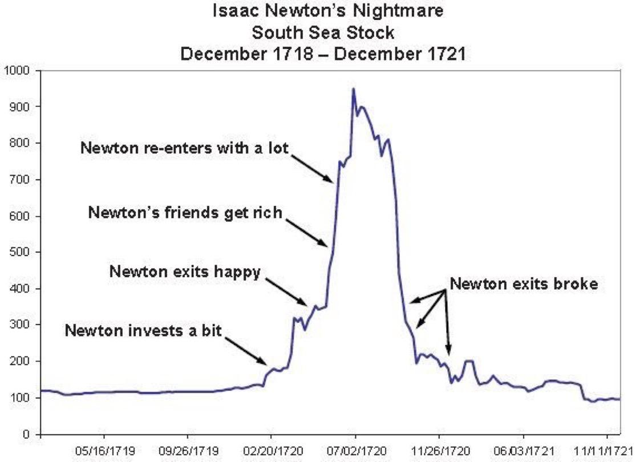 Newton lost over $3M on South Sea Stock (in today's dollars).
---
MLPs
MLPs opened with three straight negative days again this week. By Wednesday, the MLP Index had dropped 2.6% from last Friday. MLPs rallied 2% combined Thursday..
---
Stocks Overall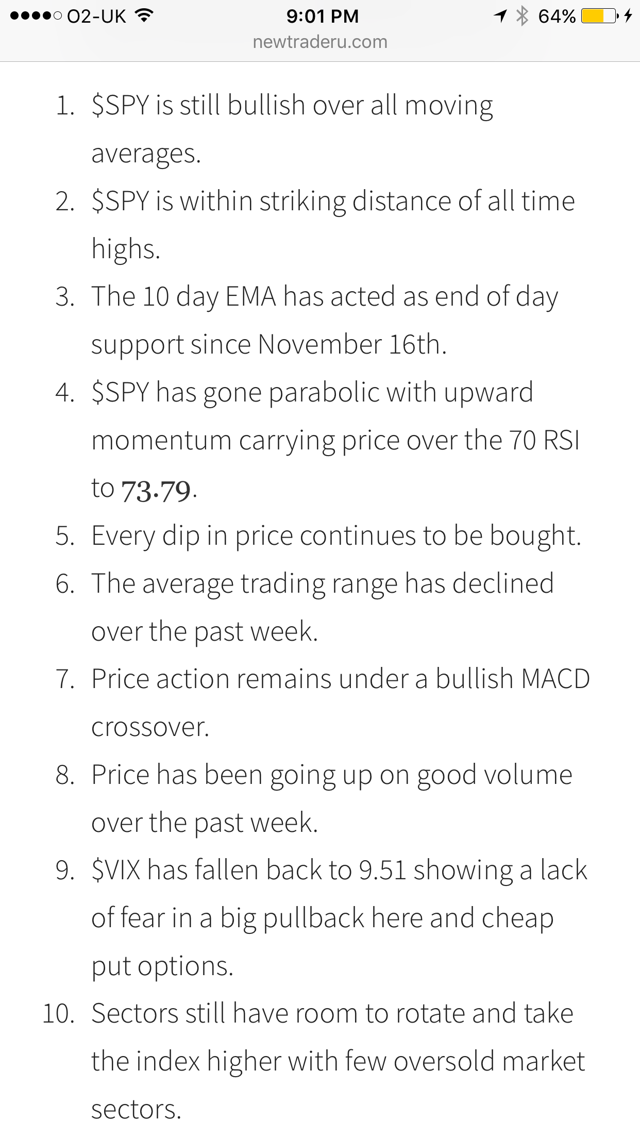 ---
BULL MARKET
S&P 500 Futures Trading Outlook For December 11 - See It Market

Stock Market Trading Considerations December 11, 2017 The S&P 500 is testing upside resistance in an effort to breakout to new all-time highs. But a tricky short-term bearish pattern may...
---
Household Stock Ownership
Household Stock Ownership At Highest Level Since 2000 - See It Market

The percentage households'  financial assets currently invested in stocks has jumped to levels exceeded only by the 2000 bubble. Updating one of our favorite data series from the Federal Reserve's...
---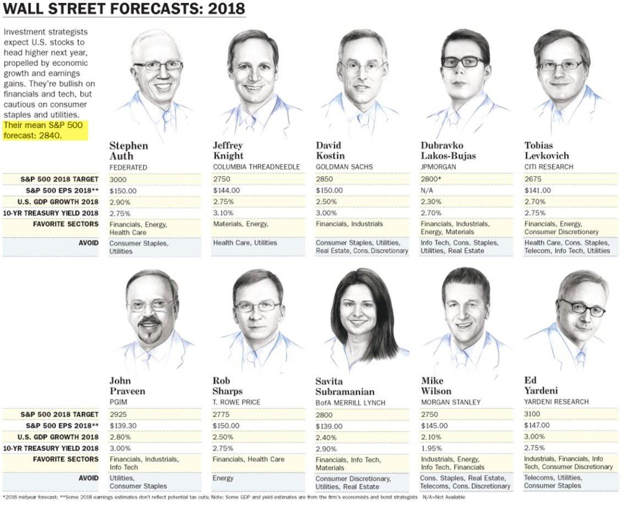 ---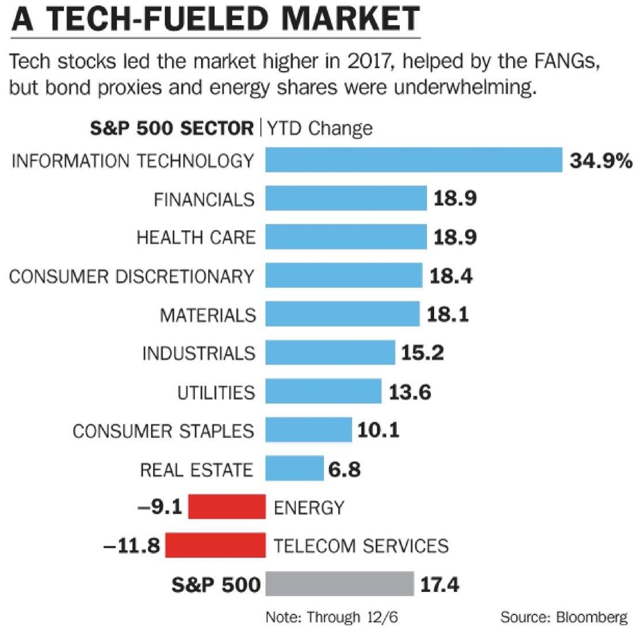 ---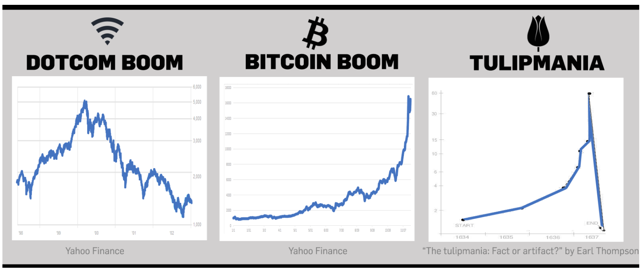 ---
Tax Reform Has Made This Sector A Steal

MLPs have done very poorly relative to the Russell 2000 in 2017.
While tax reform does favor small-cap corporates, the difference is not significant enough to justify the 30%+ relative swing in valuation we have seen.


A rebound is possible as North American natural gas volumes remain strong. Tax loss selling, however, continues to be a factor for another couple weeks.
The UBS Natural Gas MLP ETN is one way readers may be able to take advantage of a rebound.           
---
Employment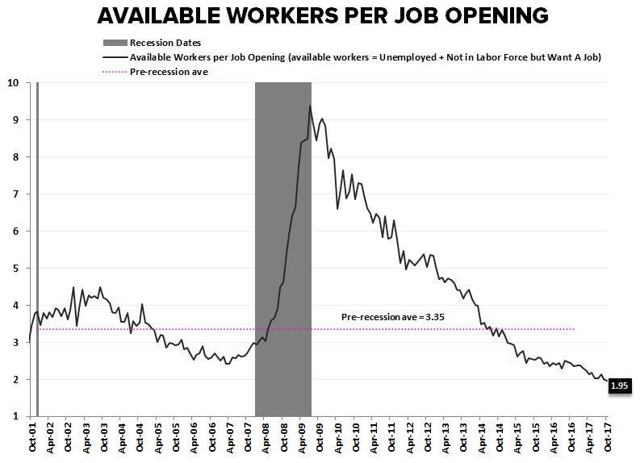 ---
Oil, Gas and MLPs
Senate and House Tax Bills Provide Support For Oil And Gas Industry | JD Supra

The tax reform bills that passed the U.S. Senate and House of Representatives may provide a windfall of potential tax benefits and breaks for some oil and gas infrastructure developers and...
Senators Re-Introduce Bipartisan Bill To Extend MLP Benefits To Renewables | BRAG Info Blog
---
$25 Billion Says the U.S. Shopping Mall Isn't Dead Yet

Westfield's French buyers are by no means getting a bargain.
---
Tech Rally Growing New Legs
---
Portfolio Online Tracker POT5.0 Beta Version Release; Includes RSI, MACD Technical Analysis

Enhanced Bar-Chart stock quotes that include yield and price along with percentage change. Examples of RSI (Relative strength Index) and MACD (Moving Average Co...
---
Major Stock Indexes Fail to Tell the Whole Story

Boeing put wings under the Dow, but rotation is continuing to take a toll.
---
$ETP
Top Dividend Contender Is Energy Transfer By Gains & Yield In December Again

Contender Stocks are distinguished by 10-24 continuous years of increasing dividends. Broker target-estimated December Dividend Contender top-ten net-gains rang..
Broker target-estimated December Dividend Contender top-ten net-gains ranged 18.18%-65.03%, from ENB, TCP, SEP, EPD, TLP, ETE, WES, BPL, AFSI, and were topped by ETP as selected 11/30/17 and gauged 12/7/17.

The second lowest priced Contender dividend dog, Energy Transfer Partners (ETP), was projected to deliver the best net gain of 65.03%.
---
BULL MARKET
4 Signs the Bull Market in Stocks Remains Incredibly Strong

Growth is here to stay, and value is for more than just the old strongholds.
---
TAX REFORM
It's Over: Stock Futures Dip as Democrat Jones Wins Alabama

An upset victory by Democrat Doug Jones over Roy Moore has caused. U.S. stock futures to slip. Blame concerns over the passage of tax reform?
---
This Monster $16 Billion Mall Deal Should Terrify Sears and Macy's

Westfield Corp. has an offer on the table from Unibail-Rodamco to be bought for $15.7 billion. Ever heard of litecoin? Probably not, and prices are surging.
---
What Is OPEC And Why Should MLP Investors Care?

By Karyl Patredis What is OPEC and why should MLP investors care? The Organization of the Petroleum Exporting Countries (OPEC) is an intergovernmental organizat..
Regardless of how closely midstream energy businesses track the price of crude, stable oil prices can only be a good thing for the space. All eyes will be on the "oil cartel" when they meet again on June 22, 2018 and evaluate the oil market rebalancing. Will the cuts remain in place at current levels through the end of 2018 as currently planned? Or will OPEC begin to implement an exit strategy and potentially start to raise production? We'll have to wait and see. 
---
$EPD

Barron's 10 Favorite Stocks for 2018

Berkshire Hathaway, Google's Alphabet, and Delta Air Lines are among Barron's top 10 investment picks for 2018.
---
OIL PRICES

Credit Suisse reveals energy stock picks, oil price outlook

Credit Suisse initiated coverage on a slew of energy stocks Monday, telling investors it's bullish on oil prices.
"We expect WTI to be in the $50-60 range for the next few years, but we believe the long-end of the oil futures curve is under-valued in the low-$50s," explained Credit Suisse analyst William Featherston. "Oil-weighted exploration and production stocks are valued in-line with the back end of the futures curve and at a roughly 10 percent discount to our mid-cycle price; large cap exploration and production reflect a recovery in oil to the high-$50s."
---

---
Tax Compromise Keeps Wind and Electric-Car Credits, Source Says

House and Senate negotiators have agreed to spare the electric-vehicle tax credit and wind production tax credit in their compromise package, according to a Republican familiar with process.
As part of the $1.5 trillion House tax bill, the $7,500 electric-vehicle tax credit would have been eliminated and a the wind production tax credit would have been curtailed. The Senate bill didn't do either, and that is part of the package set for release, said the person, who asked not to be identified discussing the details before the bill is unveiled. The details may be released Wednesday.
---
Household Equities On The Rise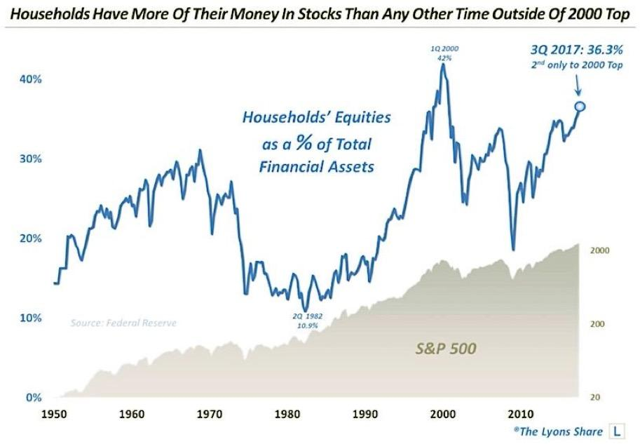 ---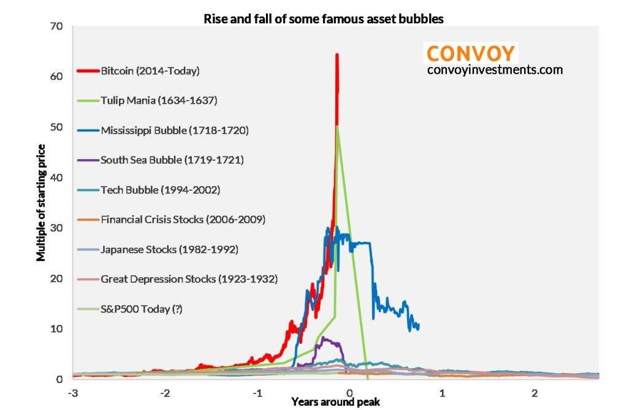 ---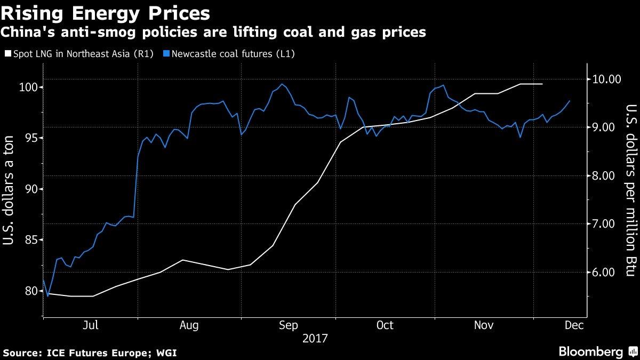 ---
BUY THE DIP

A wildly popular stock market strategy is hotter than ever

Buying the dip is a tactic that's kept the stock market rally afloat, with the ever-present undercurrent of optimism providing a backstop for major indexes.
---
===