===
Chatboard Highlights: Latest news on stocks & securities we hold in our Portfolio
Below is a listing of the latest news on stocks and securities we hold in our portfolio, in addition to some key economic news, which were shared on our Chatboard by HDO members. I wish to thank all HDO members who are contributing, and special thanks to members dannyp52, Couch, Phil in OKC, Head Wrench, joshgi1, Governor19, BzNews, BrainRain1, Sassey, Dean 500, darrylawe, Jozsef Pengel, Isaac Z, Risk Reward, JoeRetired, GlennDawsonsodd, annel1, saruehle, Theodore Savas, testrelka, see44h, ZEPPRO, James BF, PapaAlan, Corsair Capital, HopeAlpha, dougn, thebellsareringing, CDNEH, Original Braila, Qu243, Gregg McKnight and others who contribute to our Chatboard.
===
---
Posts up to February 15
---
More pain for midstream and MLP stocks this week. The negative factors from last week remained, but oil prices piled on this week. Oil prices are on a six-day l..
---
Market 'whiplash' could last weeks, Invesco top market watcher warns

Invesco's Kristina Hooper believes the market turmoil has a lot more life left in it.
Despite her less-than-rosy forecast, Hooper still believes stocks could end the year about 10 percent higher. But getting there will be "lumpy and bumpy."

"Investors need to be prepared for more volatility," Hooper said.
---
Selling your stocks now will only lock in losses

Market volatility is a value investor's best friend, writes Gary Smith.
Market volatility is a value investor's best friend.
---
BOTTOM FORMING INDICATOR | Dr Eric Wish, University of Maryland

wishingwealthblog.com

T2108 and put/call ratio suggest bottom forming;12 stocks at all-time highs last week

I show my students each semester this monthly chart of T2108 going back to when Worden created it in 1986. (You can access T2108 with Worden chart analysis software.) T2108 measures the percentage …
A maximum of one or two weeks below 10% is the norm. On Friday, T2108 traded as low as 8.6% and closed at 14.6%. In addition, the put/call ratio closed at an extremely high 1.27, indicating that a lot of option traders were buying puts and/or insurance against a decline. This ratio is another contrarian indicator with extreme levels of bearishness usually occurring near short term bottoms. The market always bounces after readings above 1..
---
VOLATILITY SELLOFF: KNEE-JERK REACTION

Week Ahead: Is The Equity Selloff Over? Can Bitcoin Rally Continue?

We continue to maintain our view that nothing has changed fundamentally. This appears to still be an emotion-driven selloff, a knee-jerk reaction to the sudden realization that interest rates are in fact going to rise. This 'aha moment' appears to have hit investors last Friday, when the release of the January employment report, included signs that long stagnant wage growth has started to pick up, increasing to 2.9 percent, the fastest pace since 2009.
---
BULL MARKET

Dow futures point to triple-digit increase after US markets rebound on Friday

U.S. index futures implied a positive Monday open for stocks stateside after last week's volatile trade.
---
BULL MARKET
Bull market looks safe for now as fewer than half of corrections deepen into full-blown bears

Stocks are now in the zone between a correction and a bear market.
---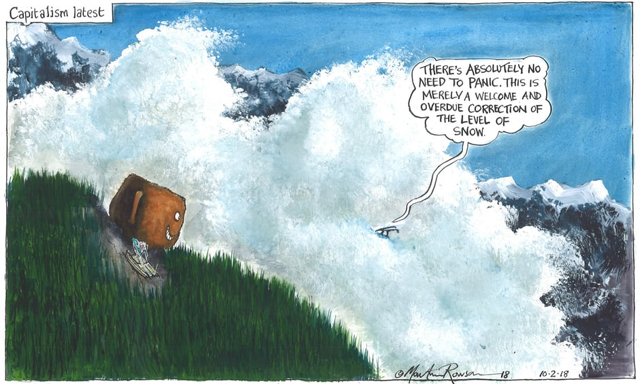 ---
@Real Investment Advice
---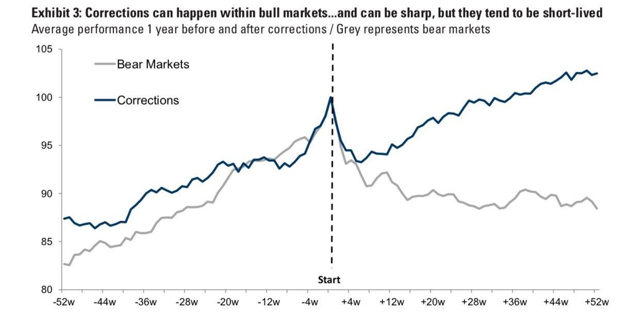 ---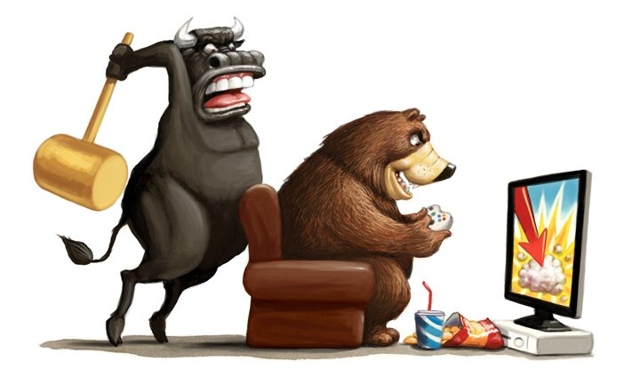 ---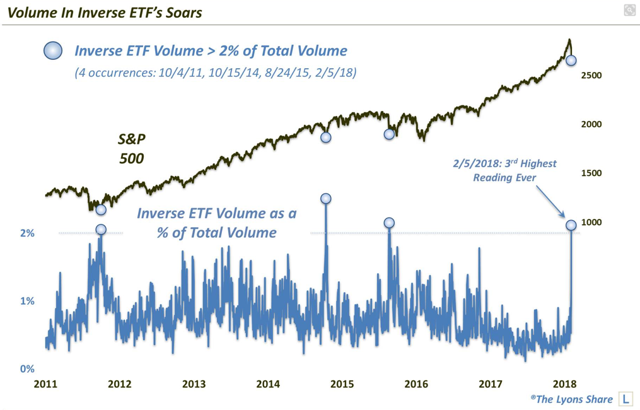 Recent buying in bear funds occurs at lows, not tops.
---
$CBL
CBL & Associates Properties: Do You Dare To Take A Puff Of This Cigar Butt?

CBL shares offer an enormous margin of safety, appearing on the surfce to be a classic Cigar Butt stock. Management thinks 2018 is the bottom; if they are corre..
---
Study is by Jeff deGraaf, chairman of Reinaissance Macro Research.
---
U.S. Mandates Biggest Non-Emergency Strategic Oil Selloff | OilPrice.com

The budget deal that was signed into law by President Trump includes the sale of 100 million barrels of crude oil over the next decade..
---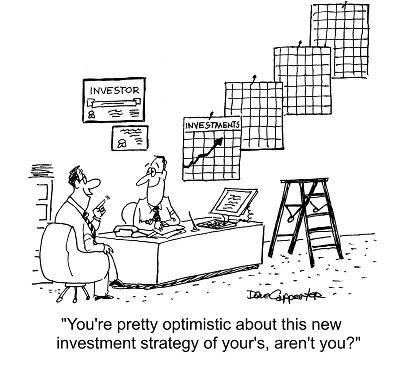 ---
Here's Why Oil Is Going Much Higher Soon

Oil and gas stocks led for a good part of the recent rally. The new, but old, narrative is that frackers will cause a new, maybe the same as the old, oil glut.
---
$BX
The Future Of Blackstone Group

Blackstone Group reported earnings and held an earnings call. CEO Schwarzman digs into the solid growth prospects of the firm. If you give no credit for growth, ..
---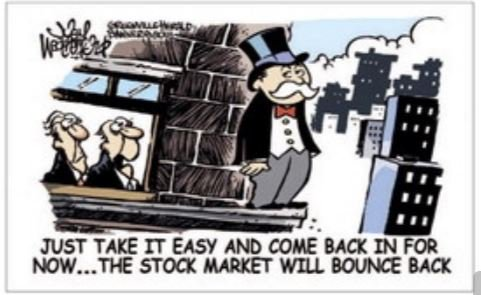 ---
VOLATILITY CRASH
Eaton Vance: Retail volatility products 'the tip of the iceberg' in market turmoil

The institutional money behind those similar strategies is what's really driving the market, Eddie Perkin says.
---
Market on its toes for an inflation report that could change everything

Inflation has been the specter looming behind the correction, and how much of a threat it is could become more apparent in the CPI report.
+ Markets will be closely watching the Consumer Price Index report Wednesday in which the government gauges the level of price pressures.
+ Economists expect January to show a 1.9 percent increase in the headline number including food and energy.
+ Investors worry that inflation will read to aggressive rate hikes that will choke off the bull market in stocks and bonds.
---
VOLATILITY CRASH
Commentary: What's Next for the Stock Market?

The U.S. economy is strong.
Although the underlying cause of the recent volatility in the market is still not fully known, it is now widely believed that machine or algorithmic trading broadly contributed to the recent sell-off. This was amplified by the speed at which today's trading platforms can run rules, make decisions, and perform trades. Although it is difficult to quantify the losses that were due to trades made by algos, many market observers say that the swift pace of loss may have encouraged more investors (human and artificial) to sell their shares and protect against further losses.
---

---
VOLATILITY CRASH

Ten things to know about the selloff | By Mohamed A. El-Erian

1. It is driven by technicals, not fundamentals. The ongoing market correction doesn't reflect a worsening of economic and corporate fundamentals. Rather, it is being driven by technical factors, including the unwinding of "short-volatility" trades (more on these below), the testing of relatively new products, and a shift in investor conditioning away from the "buy-thedip" paradigm.
[...]

10. It can put markets on a firmer footing. Although it is painful in the short term, this correction could underpin healthier markets in the longer term. It reminds participants of the importance of respecting, and better pricing, volatility and liquidity. And with improving actual and prospective growth, the selloff can be part of a transition from liquidity-driven valuations to ones built on better economic and corporate conditions, thereby narrowing the gap between elevated asset prices and ..

Read more at:
economictimes.indiatimes.com/articleshow/62895635.cms?utm_source=contentofinterest&utm_medium=text&utm_campaign=cppst

---
BULL MARKET - VOLATILITY CRASH - FLAG FORMATION

At this point, we are going to reiterate our earlier call of a very QUICK and TIGHT "Flag" or "Pennant" formation in prices over the next few weeks that will result in support likely being found near $6500~6600 in the NQ before another attempt at higher prices is launched. Remember, we are predicting a future where a new rally may start near or after February 20 and a peak in prices should be reach near or after March 15.

Math Behind the Stock Market Crash and What's Next – PART2 :: The Market Oracle ::

Math Behind the Stock Market Crash and What's Next – PART2 :: The Market Oracle ::
---
VOLATILITY CRASH - 19% REBOUND / 12 MONTHS

Daily State Of The Markets: What's Next? Look To History As A Guide

The question of the day is, where do we go from here? So, it makes sense to look at the history of 10% declines in the stock market. To be sure, there is good/b
However, the good news is that an analyst from UBS pronounced yesterday that the key to future returns is the state of the market when the correction began. The stat offered is that when a correction of 10% occurs during a secular bull market, such as we're in now, the average gain over the next 12 months was on the order of 19%.
---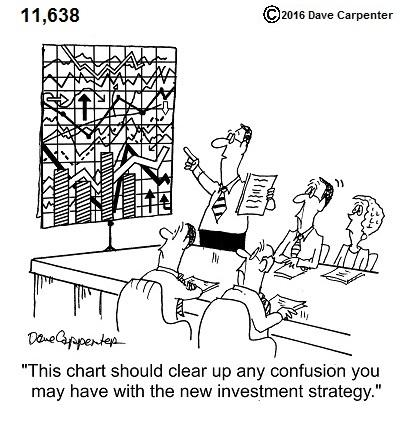 ---
VOLATILITY CRASH REBOUND - BULL MARKET INDICATORS
History suggests strong U.S. economy can ward off bear market

Current correction may be unlikely to deepen into a full-blown shift.
"We just don't see a bear market starting with the economy as strong as it is," said Ryan Detrick, senior market strategist at LPL Financial in Charlotte, NC. "You rarely see bear markets during a non-recessionary environment."

Indeed, the speed of the latest selloff - which only took 13 calendar days from peak to a 10-per-cent decline - could indicate a quicker than usual rebound.

CFRA Research looked at 21 corrections that did not result in bear markets in the past 70 years. Using their median timelines, those corrections took 98 days generally to reach bottoms, and 84 days to recover to their prior peaks.

The faster corrections, which took 38 days to reach bottom generally, recovered in 71 days.
---
BUY THE DIP - SAVVY MILLENNIALS

"What we saw in the data across the robo and the self-directed space—again, predominantly millennials—is that they actually bought into the dip," said William Capuzzi, CEO of Apex. "They saw an opportunity. They got plenty of information from their providers that told them, 'Don't panic,' and 'This is opportunities for you to buy.'"

According to TD Ameritrade, its Essential Portfolios and Selective Portfolios digital advice platforms saw a 10 percent increase in net flows so far in February compared to this time last year. The platforms had two to three times the typical amount of client logins last week.
Retail Investors Bought the Dip Last Week

Apex Clearing said it saw an 84 percent increase in net buying in robo advisor and self-directed accounts combined following the Feb. 5 crash.
---
BULL MARKET - REBOUND

40% Later In U.S. Stocks: Fasten Your Seatbelts

Stocks have powered higher as expected. How did we get here? Expect more volatility ahead.
The next two weeks are vital for stocks and will set the stage for the next trend in financial markets for most of 2018 and maybe into 2019. With U.S. stocks rising strongly off the lows, we can expect a push higher to test resistance towards the recent all-time highs.
---
BULL MARKET - VOLATILITY - BUY THE DIP

Industrial Sector Fundamentals Remain Robust Amid Increased Market Volatility

RBC Capital Markets says fundamentals remain robust for most industrial sub-sectors and present buying opportunities.
"The key takeaway from the past month is that despite the recent volatile gyrations in the markets and growing investor jitters, fundamentals remain broadly constructive for most industrial sub-sectors, presenting potential strategic buying opportunities," RBC Capital Markets analysts, including Deane Dray, wrote in a Feb. 12 research note.

Still, New York Fed President William Dudley said in an interview with Bloomberg last Thursday that the drop in the U.S. stock market has "virtually no implications for the economic outlook."

Despite the return of volatility, investors should remain calm, Mark Tepper of Strategic Wealth Partners said Friday on CNBC.

"The proper strategy here is to buy the dip," said Tepper. "Now is the best time for investors to be repositioning their portfolios because the bull market isn't over."
---
BULL MARKET REBOUND: FEDERAL RESERVE

Fed's Mester Says Stock Market Volatility Not Damaging for Economic Strength - MarketPulse

The recent stock market sell-off and jump in volatility will not damage the economy's overall strong prospects, Cleveland Federal Reserve president Loretta Mester said on Tuesday in warning against any overreaction to the turbulence in financial markets. "While a deeper and more persistent drop in equity markets could dash confidence and lead to a pullback …
"While a deeper and more persistent drop in equity markets could dash confidence and lead to a pullback in risk-taking and spending, the movements we have seen are far away from this scenario," Mester said of a market rout that cut more than 10 percent from major stock indexes.

That occurred, Mester said, only after a record-setting run, and "for now, I expect the economy will work through this episode of market turbulence and I have not changed my outlook. In my view, the underlying fundamentals supporting the economy are very sound." 
---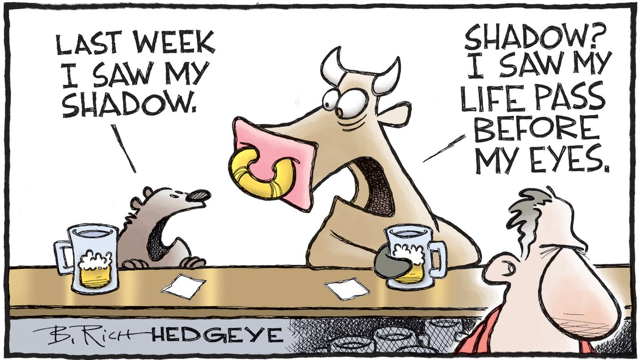 ---
CPI
VIDEO

Investors are 'gearing up' for a hotter than expected US CPI number

Bond and equity markets are poised to react to January CPI data from the U.S. on Wednesday, says Tom White of TD Ameritrade.
---
Is The U.S. Over-Piped? Part 1: MLP Re-Contracting Risk

By Stacey Morris Investors often ask us if the U.S. is over-piped. The question points to two concerns. First, will an overbuild of pipelines cause headwinds fo..
---
PORTFOLIO STRATEGY
The ultimate buy and hold strategy: 2018 edition

It's low cost and massively diversified.
---
MARKET PLUNGES

How Does The 2018 Stock Market Plunge Stack Up? A Historical Review... - See It Market

In light of the recent stock market plunge of 2018, Chris Ciovacco offer a historical review of several cases of stock market corrections throughout history. He focuses on eight market declines as reference points to what's happening today.
---
BULL MARKET: GLOBAL CORRELATION

Germany, France, London will influence the S&P 500 here! » Kimble Charting Solutions

Happy Valentines Day to each of you! Speaking of Valentines Day, stock market bulls around the world would "love to see rising support hold in several key
The bullish trends for each of these indices remains in play and nothing that has happened of late has changed that.
---
VOLATILITY CRASH REBOUND - HALFWAY THERE

Thursday's futures, so far, are looking decent. If they pan out, then we will have 5 straight days of new highs.  4 days delivered a 50% rebound. At that rate Thursday's close would increase the comeback to 62.5%

The $SPY spread was 32.70 points. The intraday low for the crash was 252.92 and the high was 286.62. The halfway point, therefore, would be 269.27 $SPY closed at 269.59

As of Tuesday Feb 14, $SPY was 1.02% above the year end close of 2017 on Dec 29.
---
INFLATION - REBOUND
U.S. Stocks Close Higher as Investors Flip on Inflation Data

Bloomberg's Michael Regan discusses the CPI report and market gains on "What'd You Miss?" (Source: Bloomberg)
---
===