===
Chatboard Highlights: Latest news on stocks & securities we hold in our Portfolio
Below is a listing of the latest news on stocks and securities we hold in our portfolio, in addition to some key economic news, which were shared on our Chatboard by HDO members. I wish to thank all HDO members who are contributing, and special thanks to members dannyp52, Couch, Phil in OKC, Head Wrench, joshgi1, Governor19, BzNews, BrainRain1, Sassey, Dean 500, darrylawe, Jozsef Pengel, Isaac Z, Risk Reward, JoeRetired, GlennDawsonsodd, annel1, saruehle, Theodore Savas, testrelka, see44h, ZEPPRO, James BF, PapaAlan, Corsair Capital, HopeAlpha, dougn, thebellsareringing, CDNEH, Original Braila, Qu243, Gregg McKnight and others who contribute to our Chatboard.
===
---
Posts up to March the 1st
---
UTES vs RATES
Utilities Week In Review For February 19-23

Bond yields are rising, which provides competition for utilities. The XLU was up modestly this week. Most of the larger utilities rose.
---
2018 Energy Roundtable: Don't Give Up on Oil

In other words, prices might surprise on the upside. Greg, how does the market look to you?
Gregory Reid: As an investor in midstream master limited partnerships [midstream MLPs focus on gathering, storage, and transportation of oil, gas, and natural-gas liquids, or NGLs], we focus more on volumes. But we have to pay attention to price. We are also more focused on North American production. In terms of supply growth, the U.S. is enjoying a nice pricing umbrella as a result of OPEC's and Russia's restraint. This is particularly positive for companies in the Permian Basin [a large oil-producing region in western Texas and New Mexico]. We are seeing strong volume growth and a lot of activity in pipelines proposed and then, hopefully, built out of the Permian, to export out of Corpus Christi and the Houston Ship Channel. The export opportunity is a booming part of our business. We are going to see a number of liquefied natural-gas, or LNG, facilities come on-line in the next two or three years.

Helima Croft: "The fundamental backdrop for oil is constructive."

On the demand side, an ideal environment exists. This is a unique period of synchronized global growth, one of the best since World War II. After two or three years of oversupply, the oil market looks pretty attractive. We expect WTI to spend most of the year between $55 and $70 a barrel. I wonder, though, whether Russia will get tired of subsidizing U.S. production and back away from production restraints this summer. I expect that.
Although oil prices have risen, many energy stocks are depressed. What is the best argument for buying the stocks today?

Reid: Mine is pretty easy. Midstream MLPs are down about 45% from levels of three years ago. They are trading at discounts of 10% to 20% relative to five- and 10-year average Ebitda [earnings before interest, taxes, depreciation, and amortization] multiples. Most sectors of the Standard & Poor's 500 index, including utilities and oil-services stocks, are trading at premiums to long-term averages. We are probably late in the economic cycle, and people want to take less risk. MLPs are a good place to hide, with dividend yields of 6% to 8% on average. You get paid to wait for the recovery.
Are dividends and stock buybacks likely to rise across the energy sector?

Dowd: The industry has concluded that the business model of borrowing money to grow oil production is broken. Reinvestment rates are falling and dividends are increasing. Based on consensus estimates, more than half the E&P companies I look at will generate free cash flow this year. That is a big difference from the past. The industry has picked up on Wall Street's desire for higher returns and is acting on it.
---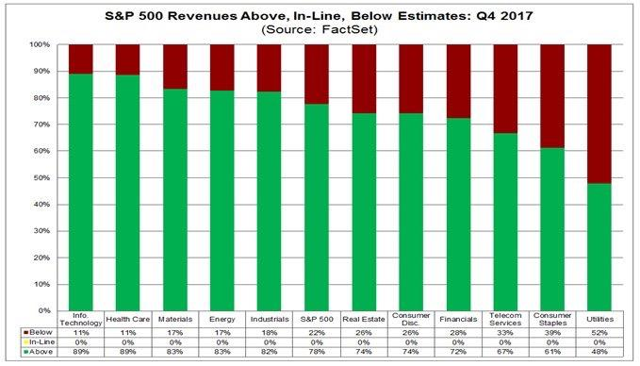 78% of S&P 500 companies have beaten sales estimates for Q4, which is highest beat % for sales since FactSet began tracking this data in 2008.
---
BOND MARKET SEASONALITY -- OR, WHAT SPOOKED THE MARKET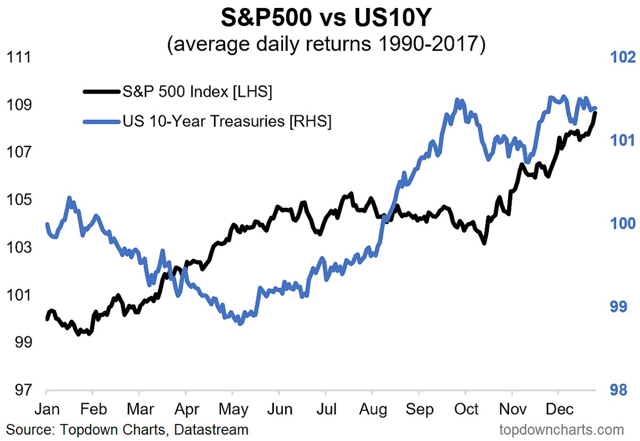 Seasonality snapshot:
this time of year bond prices tend to fall, stock prices tend to rise.
@Callum Thomas
Most investors are fairly familiar with the concept of seasonality in the stock market, with aphorisms such as "sell in May" baked into the market consciousness. But what about the bond market? Conventional wisdom would probably note that bonds and stocks tend to have a low or negative correlation, or at least agree with the logic that what's good for stocks is usually bad for bonds, and vice versa.

Topdown Charts | Chart driven macro insights

Topdown Charts provides chart driven analysis and strategy insights on global macro investment trends and themes across economies and financial markets.
---
EARNINGS
Earnings Growth Matched The Rapid Pace of Equity Appreciation in 2017

ukarlewitz the fat pitch pitch stock market commentary
---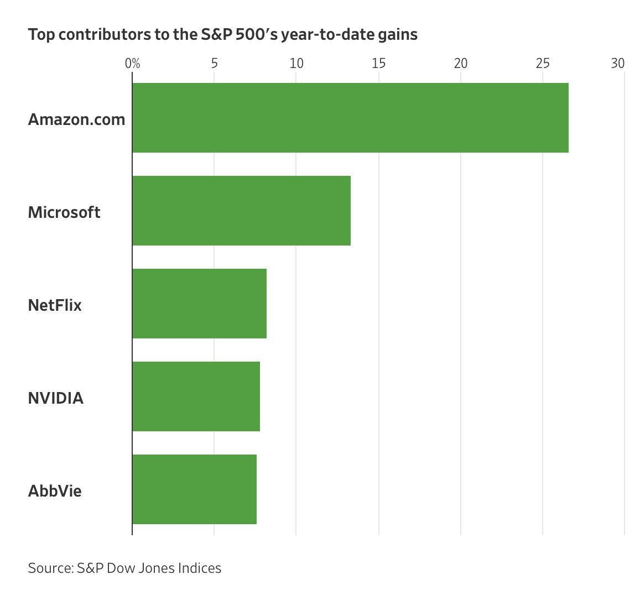 $AMZN, $MSFT, and $NFLX have powered nearly half of the gains in the S&P 500 this year. - Stocktwits
---
BULL MARKET vs PHONEY BALONEY

"It just goes to show that a lot of this volatility on the downside is just phoney," said Donald Selkin, New York-based chief market strategist at Newbridge Securities Corp, which manages $2 billion (Dh7.34 billion). "It had nothing to do with fundamentals. All it is just trading."

Stock recovery gets its groove back after a week of false starts

Friday s 1 6 surge left the benchmark gauge for US equities up 0 6 for the holiday-shortened week
---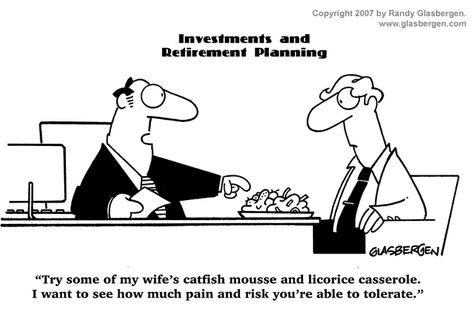 ---
Why Energy Stocks Sank in Trump's First Year in Office
Why Energy Stocks Sank in Trump's First Year in Office

After rallying right after the election, energy stocks went in the opposite direction last year despite having a pro-energy President in the White House.
---
$IRM $VTR

Four 6% Yielders That Will Beat The Market For Years

Most of your friends are going to struggle to make any money in U.S. stocks for the next five to seven years.
---
OIL PRICES
Oil hits two-week high as Saudi Arabia to keep output well below cap

Oil prices extended gains to hit two-week highs on Monday, supported by comments from Saudi Arabia that it would continue to curb exports in line with the OPEC-led effort to cut global supplies.
---
Here's where expats get the biggest salaries.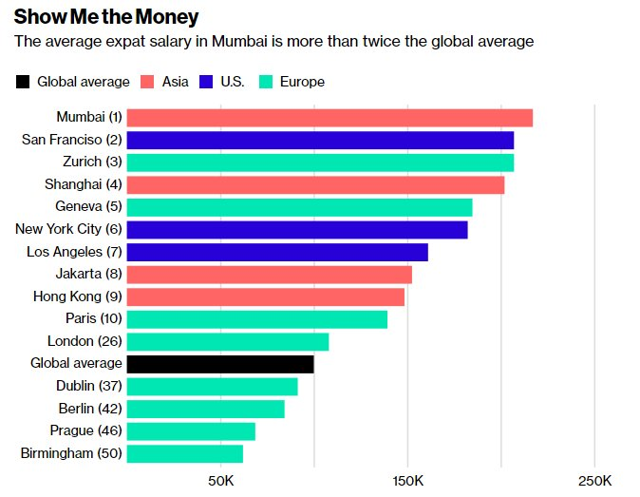 ---
BULL MARKET ASIA & AUSTRALIA
Equity Rally Builds From Sydney to Hong Kong: Markets Wrap

Asian equities rose, extending a two-week global rally, after U.S. stocks posted strong gains and Treasury yields steadied. U.S. monetary policy is back in focus with two appearances from Federal Reserve Chairman Jerome Powell.
---
Dividends are growing — but the market's not buying it quite yet

With the world's major central banks still sitting on policy rates sub-2 percent, why are investors not more interested in good dividend paying equities?
Global dividends broke new records in 2017, according to asset management group Janus Henderson, and at this run rate will probably rise again in 2018. At a headline level dividends were up 7.7 percent. That is the fastest since 2014 and hit $1.252 trillion last year. What was the reason for this corporate generosity? Janus Henderson cites a combination of higher economic growth and rising corporate confidence. "While equity markets have been volatile recently, dividend payments are reflective of corporate health and economic conditions and we expect them to be much more stable." says Ben Lofthouse, director of global equity income at Janus Henderson.
This is not just a developed market phenomenon which the U.S. has led in recent years. Global dividends are forecast to rise 6.1 percent in 2018 with expansion coming from every region of the world. Companies in China, Russia, Japan and Hong Kong have all made notable increases in total dividends paid, according to Janus Henderson's data.
Which is good news for income seekers with an international mindset because relying on a single country income ETF (exchange-traded fund) or actively managed fund can over-concentrate investors in a few sectors, i.e. banks, utilities, energy and telecoms. This is particularly true of the U.K. which has a deep culture of equity income investing, but has witnessed Brexit related outflows over the last year.

---
REBOUND
U.S. Equity Futures Power Higher as Bond Yields Steady, Dollar Retreats

Global stocks extended Friday's rally as government bond yields eased ahead of a key set of central bank messages this week, including the first Humphrey Hawkins Testimony from Federal Reserve chairman Jerome Powell.
---
BULL MARKET
Buffett: When choosing between stocks and bonds, 'I would choose equities in a minute'

Warren Buffett shares his market views on CNBC's "Squawk Box" Monday.
---
FORECASTING | Macroeconomic Advisers ranks Best

At the start of 2017, they correctly predicted the Federal Reserve would raise interest rates three times by the end of the year, and their other forecasts were all reasonably close to the mark. They saw a 4.3% unemployment rate at year's end. It was actually 4.1%. They thought GDP would expand 2.3% on the year, versus actual growth of 2.5%. They saw headline inflation of 1.9% and core inflation of 1.7%, versus actual figures of 1.7% and 1.5%.

On all five variables, they matched or beat the Fed's own forecasts, based on policy makers' median estimates in December 2016 for the coming year. The average of all forecasts in the Journal survey wasn't far off, either, as the U.S. economy performed close to expectations last year.

The Journal's rankings for 2017 were based on forecasts made by 67 forecasters in January 2017 for five key indicators: the federal-funds rate at the end of 2017, the unemployment rate in December 2017, GDP growth in the fourth quarter of 2017 from a year earlier, and inflation in the fourth quarter of 2017 from a year earlier as measured by the personal-consumption expenditures price index, both in overall terms and excluding food and energy.

The Most Accurate Economic Forecaster of 2017: Macroeconomic Advisers

Macroeconomic Advisers was the most accurate forecaster of 2017 among participants in The Wall Street Journal's monthly survey of economists.
---
MARKET SELLOFF | MARGIN CALLS

Investors borrowing record sums to bet on stocks exacerbated this month's selloff, after they were hit with calls to reduce those obligations and forced to sell shares to raise cash.

If that debt, known as margin loans, continues to rise at the current pace, analysts warn that big selloffs and sudden bouts of volatility in the stock market could become more commonplace.

Retail and institutional investors have borrowed a record $642.8 billion against their portfolios, according to the Financial Industry Regulatory Authority, as they try to pocket bigger gains by ramping up their exposure to stocks.

But they were left vulnerable when the Dow rapidly tumbled more than 1,000 points during two separate sessions earlier this month. Money managers say the penalties these investors faced from their brokers for trading on margin helped deepen the rout.
Investors' Zeal to Buy Stocks With Debt Leaves Markets Vulnerable

Investors borrowing record sums to bet on stocks exacerbated this month's selloff, after they were hit with calls to reduce those obligations and forced to sell shares to raise cash.
---
BULL KILLER -- FED RATES

If we are indeed entering a period of a persistent decline in short term bonds and a rise in interest rates, the market may be forming a long term top. The lure of higher rates will eventually suck money out of relatively more risky stocks, especially by anxious boomers nearing retirement. With that in mind, I am willing to own some stocks but am keeping one foot out the door so that I will be ready to exit quickly if my market technical indicators should weaken.


Rising interest rates suggest market to form top

I have been trading in the market since the 1960s. Over that time I have witnessed many market cycles. The late perspicacious Martin Zweig published a book that educated me about the force that the…
---
WAGES

February Macro Update: Employee Compensation Rises To A 9 Year High

Summary: The macro data from the past month continues to mostly point to positive growth. On balance, the evidence suggests the imminent onset of a recession is unlikely.

ukarlewitz the fat pitch pitch stock market commentary
---
FED RATES -- NEW YORK (Reuters) - The Federal Reserve is in no rush to hike rates, creating an opportunity for risk assets but posing a threat to long-term bonds, top BlackRock Inc portfolio manager Rick Rieder said on Tuesday.
---
SEASONALITY: MARCH -- Since the start of the bull market, March has averaged a near 3 percent gain, according to Bespoke.
Why March could be a better month for stocks, but there is a warning

After a rough February, stocks are entering what are often two of the best months of the year for the market.
---
February Stocks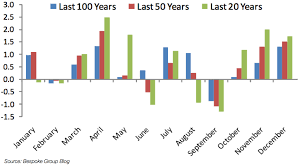 ---
HIGH YIELD -- Goldman Sachs just shattered a myth about how higher rates affect stocks. ----

A widely accepted tenet of stock investing is that "yield proxy" stocks falter in an environment where interest rates are rising.
But Goldman Sachs argues there's a segment of the high-yielding-stock universe that should stay resilient in the face of rate hikes.
It's conventional wisdom that when interest rates rise, investors should steer clear of stocks with high dividend yields.

The logic is simple: Rising rates make the yields offered by equities less attractive by comparison, and since those stocks rely so heavily on their appeal as so-called yield proxies, any competition can lead to selling.

While Goldman Sachs acknowledges that this dynamic is true to a degree, it argues that stock gains can still be found among high-dividend payers — as long as investors know where to look.

To Goldman, the key is not how much these stocks are paying in dividends, but how quickly they're growing that yield. By its measure, the top 25% of dividend-growers in the S&P 500 have outperformed during past rising-rate environments.

"With the spectre of rising rates, we expect that dividend growth stocks will be relatively more immune," Jessica Binder Graham, an analyst at Goldman, wrote in a note to clients. "We find that the high dividend growth stocks not only outperform high yield, low growth stocks during rising rate environments ... but also continue to outperform the broader index."

Screen Shot 2018 02 27 at 9.02.19 AM
Goldman Sachs
It's an important discussion to be having right now, considering the Federal Reserve is expected to raise interest rates three times this year, with more-hawkish commentators calling for four hikes. In a written testimony released Tuesday morning, the Fed's chairman, Jerome Powell, did nothing to shift these expectations.

"Some of the headwinds the US economy faced in previous years have turned into tailwinds," Powell said. "Fiscal policy has become more stimulative, and foreign demand for US exports is on a firmer trajectory."

As income investors — traders who seek yields such as those provided by dividends — await further signals from Powell and the Fed, they can rest easy knowing there's at least one segment of their universe that should stand tall as rates
rise.www.businessinsider.com/how-higher-interest-rates-affect-stocks-goldman-sachs-2018-2
---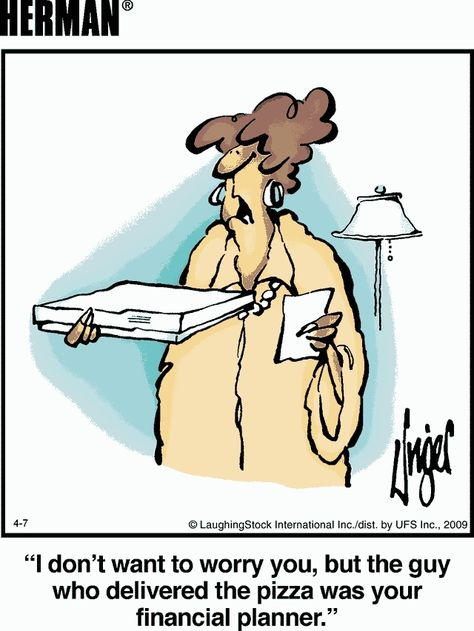 ---
DIVIDENDS | Dividends Climb Amid Rising Competition From Bonds -- Wall Street Journal

More than a fifth of the S&P 500 have boosted their payouts this year, but higher bond yields threaten to diminish the allure of high-dividend stocks
Energy firms, including Anadarko Petroleum Corp., are offering some of the biggest dividend increases.

Dividends are on the rise when investors have fewer reasons to buy the stocks that pay them out.

More than a fifth of the companies in the S&P 500 have boosted their dividends to shareholders so far this year, while no firms have slashed their payouts, a first since 2011, according to S&P Dow Jones Indices. The increases—from an array of companies including cable-giant Comcast Corp. , asset-management firm T. Rowe Price Group and consumer-products company Kimberly-Clark Corp.—are getting bigger too, with companies on average raising their payouts by 14%, the biggest jump since 2014.


S&P 500 companies are increasing the dividends paid to shareholders at the biggestrate since 2014.

The dividend boosts, which come as companies report some of their best earnings and sales in years, are partly the result of last year's $1.5 trillion tax cut that spurred corporations to put their extra cash to work. But they also coincide with a rise in bond yields that threatens to diminish the allure of stocks.

Bond yields have flirted with multiyear highs this month amid signs that long-dormant inflation could be picking up enough to force the Federal Reserve to speed up its pace of interest-rate increases. Those jitters sent stocks sputtering in early February, pushing the S&P 500 into correction territory for the first time in two years. Although stocks have regained much of their footing since then, with the broad index off just 4.5% from its all-time highs, increased volatility has kept investors on edge.

Bonds are relatively more attractive than they have been in years, and high-dividend stocks like utilities and real-estate companies are among the worst performers in the S&P 500 this year.

The yield on the two-year U.S. Treasury note surpassed the income investors could earn from dividends on the S&P 500 in December for the first time since the throes of the financial crisis in September 2008. The spread between the two has continued to widen this year with two-year bonds touching a high of 2.27% in February, nearly half a percentage point greater than what the S&P 500 had been yielding.

Higher Returns
Telecommunications companies, energy firms and consumer staples in the S&P 500 are among the sectors that are seeing the biggest increases in dividend yields so far this year.


But bond yields are still relatively low and would have to move higher, with the benchmark 10-year U.S. Treasury yield at least above 3%, to spark a bigger rotation out of equities and into bonds, money managers say.

"Now that rates are higher, bonds are more attractive enough to start some sort of shift," said Jay Jacobs, director of research at exchange-traded-funds provider Global Management Co. "But the case for keeping equity payers in a portfolio is still very strong."

Utilities and real-estate companies in the S&P 500 tend to pay bigger dividends relative to their share price than most other sectors and continue to offer better yields than short-term bonds, as well as the 10-year Treasury note, which rose Tuesday to 2.910%.

But those stocks have been struggling since November as bond yields ticked higher, drawing investors on the hunt for yield. About $2.1 billion has flowed out of dividend-heavy exchange-traded funds over the five weeks ended Feb. 14, up from the $648.6 million in redemptions for the prior five-week period, according to data provider EPFR Global. The pace of those redemptions appeared to be slowing, however. About $118 million flowed into those funds in the most recent week, according to EPFR's data.

A Flood of Redemptions
Weekly flows into dividend equity exchange-traded funds have reversed, with the biggestwithdrawal of investors' money coincidingwith the market's tumble earlier this month.

"Now that rates are going higher, it's going to make bonds a lot more attractive," said Mr. Jacobs. "What's probably at the most risk right now is those lower yielding stocks."

Eight of the 11 major S&P 500 sectors are generating a higher dividend yield than last year, including energy firms, consumer staples and health-care companies. Energy firms are seeing some of the biggest dividend increases, with three companies— Anadarko Petroleum Corp. , Pioneer Natural Resources Co. and Cimarex Energy —at least doubling their payouts this month.

The yield on the two-year U.S. Treasury bond eclipsed the income generated off the S&P 500 dividends inDecember, a first since 2008.

In total, four companies in the S&P 500 have at least doubled their dividends to shareholders this year, matching the number for all of last year.


February is typically the busiest month for dividends as companies roll out their annual results and reward shareholders ahead of their annual meetings. Historically, more than half of the companies in the S&P 500 increase their dividends each year, and in recent years, 60% or more of the index boosted their payouts, according to S&P Dow Jones Indices.

"It's a function of the strong economic backdrop coupled with the changes to the tax code," said Mike Allison, a portfolio manager with Eaton Vance . "A healthy earnings backdrop and lack of anything better to do with capital other than to return it to shareholders is something we like."

Dividends Climb Amid Rising Competition From Bonds

Dividend boosts from an array of companies come as firms report some of their best earnings and sales in years, supporting the nearly nine-year bull run in stocks. But rising bond yields threaten to diminish the allure of high-dividend stocks.
---
REBOUNDERS

Since the 2/8 closing low, stocks in the Russell 1000 are up an average of 6.0% and all but 98 stocks in the Russell 1000 have seen their share price rise.

Top Performing Stocks Since February Low

It may be hard to believe, but it has now been a full month since the S&P 500 last closed at a record high. During that span, we have seen one of the quicke
---