===
Chatboard Highlights: Latest news on stocks & securities we hold in our Portfolio
Below is a listing of the latest news on stocks and securities we hold in our portfolio, in addition to some key economic news, which were shared on our Chatboard by HDO members. I wish to thank all HDO members who are contributing, and special thanks to members dannyp52, Couch, Phil in OKC, Head Wrench, joshgi1, Governor19, BzNews, BrainRain1, Sassey, Dean 500, darrylawe, Jozsef Pengel, Isaac Z, Risk Reward, JoeRetired, GlennDawsonsodd, annel1, saruehle, Theodore Savas, testrelka, see44h, ZEPPRO, James BF, PapaAlan, Corsair Capital, HopeAlpha, dougn, thebellsareringing, CDNEH, Original Braila, Qu243, Gregg McKnight, Jussi Askola and others who contribute to our Chatboard.
===
---
Posts up to March the 8th
---
The stock-market correction isn't over, but Powell isn't the problem, says Blackstone's Wien

Veteran Wall Street strategist Byron Wien remains bullish on U.S. stocks, but he is also throwing a bone to the bears.
Another problem for bulls is the Federal Reserve and European Central Bank both are moving toward less accommodative policies that are "generally not good for the equity markets," Wien said.

And the Blackstone strategist is "bothered by the role that quantitative algorithmic trading and leveraged exchange traded funds played in accentuating the rise in the market and its decline," he wrote in his note dated Tuesday.

"I still expect that the Standard & Poor's 500 will close above 3,000 sometime in the second half. Even so, these longer-term issues, together with market internals, make me think that there is undue investor optimism and a further down leg lies ahead," Wien said.
---
Swing Trading With Ichimoku Clouds (AAL) | Investopedia

Ichimoku Clouds offer complex market analysis in a single visual image that addresses price, trend and momentum.
The cloud or Kumo marks the trend direction, with traders seeking long exposure when price is trending above the cloud and short exposure when below the cloud. Cloud direction adds to trend intensity, with an uptrend showing greater strength when the cloud is rising and a downtrend showing greater weakness when the cloud is falling. Price crossing through the cloud triggers a trend reversal signal, while pullbacks can be used for trade entries that look for the cloud to provide support or resistance.
---
BIG SHORT SPEAKS
Big Short's Eisman Says U.S. Bank Outlook Is Best Since 1990s

Steve Eisman, the Neuberger Berman Group fund manager who featured in Michael Lewis's book "The Big Short," is bullish on U.S. banks.
---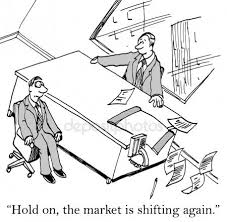 ---
Technology now makes up a quarter of the stock market, its biggest weighting since dot-com bubble

Technology, this year's best-performing sector, hasn't been this big in more than 17 years.
---
MLPs
4Q17 MLP Distribution Recap: A Cut-Free Quarter

By Karyl Patredis How many MLPs grew, maintained, or cut distributions for 4Q17? Below we have the quarter over quarter data. As a reminder, when I say 4Q distr..
As we move forward, we continue to expect that the market will reward capital discipline. Though there are exceptions (dropdown stories), the MLP sector in general is leaving behind the old convention of 6-8% annual distribution growth (when factoring in organic and acquisition growth) in favor of more conservative distribution growth and stronger balance sheets, as shown in the charts. We'll continue to review distributions each quarter and post the analysis for our readers as a tool for making informed decisions about MLP and energy infrastructure investments.
---
Global Stocks Slide, Treasuries Rise Before Powell: Markets Wrap

European shares dropped the most since a global rout last month and the dollar gained as traders awaited a second appearance from Federal Reserve Chairman Jerome Powell, whose comments riled markets earlier this week. U.S. Treasuries pared an earlier gain as inflation data matched expectations.
---
$SXCP
Trump now says he will impose steel, aluminum tariffs next week

Steel and aluminum names turn higher after Pres. Trump, in a meeting at the White House with company leaders, says he will impose tariffs on imported steel and aluminum - 25% for steel and 10% for al..
SunCoke Energy Partners, L.P. (SXCP) is up on President Trump news that he will impose steel, aluminum tariffs next week.
---
$EPR
EPR Properties: The Place To Look For Both Entertainment And Returns

EPR Propertiesjust published its results for Q4/2017 as well as for FY 2017. Some may see the results as somehow disappointing. We believe that this is a short-..
---
Trump may have doomed North American free trade deal

President Trump's declaration of broad tariffs on imported steel and aluminum complicates NAFTA talks and threatens to doom them altogether.
---
TRADE WAR | New York Times

Opinion | The Macroeconomics of Trade War

Big victims: real estate, farmers, and anyone with a lot of leverage.
---
TRADE WAR | Forbe's

FIf You Arent Worried About A Trade War, You Don't Know About The Chicken Tax

[...] These are just some of the ways in which a trade war sparked by poultry tariffs in the mid-twentieth century has continued to impact companies in other industries well into the twenty-first.
---
TRADE WAR | CNBC

Trump tariffs could emerge as a black swan event for stocks, one long-time Wall Street bull warns

Raymond James' Jeff Saut sees Trump tariffs inflicting pain, but says the secular bull market is intact.
But Saut, who acknowledges the tariff announcement surprised him, isn't abandoning his secular bull market view.

He contends the strength of economic and earnings growth could keep stocks fundamentally sound for as long as a decade. Saut also cites under-investment as a long-term bullish signal.

"I do think it's noise in the short run. I think it's going to present a buying opportunity in the long run," he said.

In the meantime, Saut isn't willing to recommend buying stocks. He says it's not unreasonable for the stock market to retest the February correction lows.

"I am not going to step in here and buy a falling knife," Saut said.
---
TRADE WAR | CNN

What is a trade war? And all your other questions, answered

President Trump's announcement of steep steel and aluminum tariffs has triggered international fears about a trade war. Here's what you need to know.
---
TRADE WAR | South China Morning Post

Locked and loaded, China and US are marching into a trade war

The omens have been there since a reality TV star took an unlikely tilt at the US presidency. Now Donald Trump is reaching for the trade gun in his holster. Make no mistake: the China-US trade war is finally upon us

As a candidate seeking the presidency of the United States, Donald Trump had promised in his seven-point plan to "Make America Great Again" that he would "use every lawful presidential power to remedy trade disputes" if China did not stop its "illegal activities, including its theft of American trade secrets". And as President Trump, he has drawn out an unusually detailed list of statutory and unconventional trade policy enforcement tools.

Slowly, but surely, the moment of sanctioning has arrived.
---
TRADE WAR | THE STRAIGHTS TIMES

Trump faces US business, foreign pressure

WASHINGTON • US President Donald Trump, after shocking markets with the risk of a global trade war, came under intense pressure from United States business interests and foreign trading partners to moderate his threat to slap tariffs on steel and aluminium imports.. Read more at straitstimes.com.
Mr Navarro, director of the White House National Trade Council, when asked about Mr Trump's plan, told Fox News: "We have the lowest tariffs in the world... and what do we get for that? We get a half-trillion dollar-a-year trade deficit."
---
TRADE WAR | BBC
Trump threatens tax on EU cars

The US president steps up the war of words on trade, condemning the "big trade imbalance".

In a tweet on Saturday, the president said: "If the EU wants to further increase their already massive tariffs and barriers on US companies doing business there, we will simply apply a Tax on their Cars which freely pour into the US.

"They make it impossible for our cars (and more) to sell there. Big trade imbalance!"
---
TRADE WAR | FORTUNE

Why Corporate America Hates Trump's Tariffs Proposal

Opponents say the levies will boost prices.
President Donald Trump has proposed tariffs on aluminum and steel that he says will put the country first. But a broad swath of corporate America strongly disagrees, saying the levies will boost prices on everything from cars to beer and force companies to cut jobs.
---
TRADE WAR | MarketWatch

Trump, trade wars, inflation: Wall Street on edge ahead of February jobs report

Investors were already edgy before President Trump stunned Washington with a decision to impose stiff tariffs on foreign steel. The U.S. employment report for February could add to frayed nerves.
"It is still too early to tell what the ultimate outcome will be, but the path the president's tariff policy has put us on is a high-stakes gamble that puts the near-term Goldilocks economic outlook in serious jeopardy," said Scott Anderson, chief economist of Bank of the West.

"In the end, it could force the Federal Reserve into overtightening monetary policy to head off a spike in inflation, which has been a catalyst for past U.S. recessions," he added.
---
TRADE WAR | The Japan News

Trump says trade wars are 'good' and 'easy to win'

NEW YORK/WASHINGTON (Bloomberg) — U.S. President Donald Trump pushed back against a wave of criticism against steel tariffs, telling the world that not only are trade wars good, they are easy to win.
"When a country (USA) is losing many billions of dollars on trade with virtually every country it does business with, trade wars are good, and easy to win," Trump said in an early morning tweet on Friday.
---
TRADE WAR | Washington Post
Perspective | Why Trump's fist-shaking tariff talk won't translate to action

Trump plans to rely on the almost-never-used Section 232 of a 1962 trade law that allows for executive action if the Commerce Department recommends that imports pose a threat to national security.
---
Against Trump's Tariffs | The Editors

The Trump administration has announced it plans to raise taxes on Americans in the form of tariffs.
---
TRADE WAR | Bloomberg

When you push the idea, as Trump has, that a rise in the stock market indicates economic improvement, you have to live with the opposite: That a drop in the market means something is wrong with the economy. Trump keeps a close eye on the market, and part of his calculus, to the extent he has given it any thought, could be that tax cuts and other pro-market policy moves are enough to keep investors happy, even with tariff talk. If not, and stocks continue to tumble, it could be enough to change his mind on tariffs. More than anything, Donald likes to look good more than he likes a fight.

The Good Donald, the Bad Donald and the Ugly Market

Stock investors' reaction to the president's plan creates an internal conflict.
---
YouTube
CNBC
Warren Buffett: Just Looking At The Price Is Not Investing | CNBC

---
TRADE WAR
S&P 500, Dow Jones Futures Signal More Losses As Trump Trade Tweets Continue | Stock News & Stock Market Analysis - IBD

President Trump trade war rhetoric remained hot and a top Trump adviser said there would be no exemptions for allies from steep steel and aluminum tariffs.
---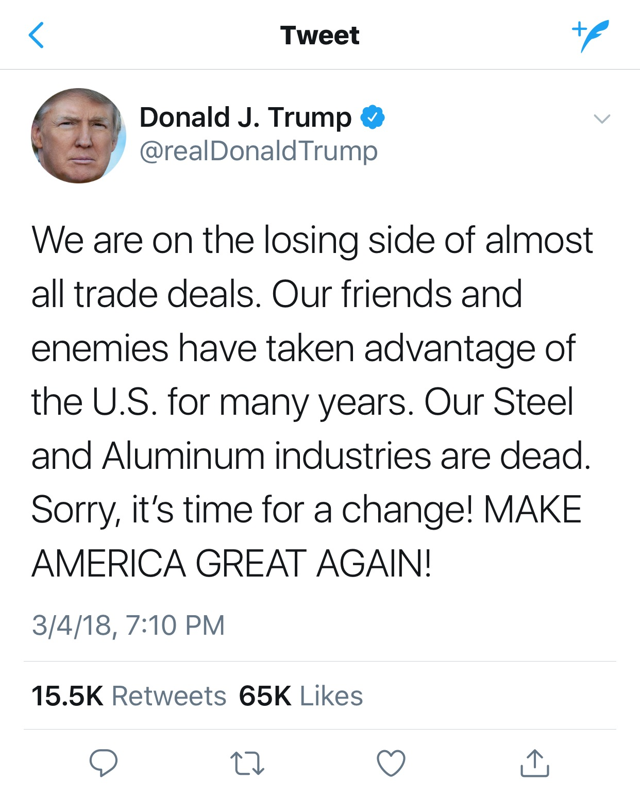 Tariff Tweet by President Trump
---
TRADE WAR
Global shares falter on trade war fears; euro choppy amid Italian...

Asian investors dumped shares and drove to the safety of the yen and gold on Monday amid fears of a global trade war and worries of political uncertainty in Italy, risks that cloud the outlook for world growth.
---
This Map Shows the Average Income in Every State—and What It's Really Worth

$50,000 goes further in Ohio than New Hampshire.
---
TARIFFS -- IMF WORKING PAPER: A Multidimensional Approach to Trade Policy Indicators
"We present and discuss a set of indicators to help assess countries' trade policies. The indicators relate to three policy areas – trade in goods, trade in services, and FDI. Given concerns about the direction of global trade policy, we also consider a set of more granular measures that reflect the evolution of countries' policies since the 2008 financial crisis. We propose a simple approach to present the multidimensional aspects of trade policy that, by shedding light on relative openness across areas, can facilitate policy discussions."
http://www.imf.org/~/media/Files/Publications/WP/2018/wp1832.ashx
---
High-Quality REIT Portfolio - Targeting +6% Yield And Growth

In contrary to the common wisdom, REITs are very heterogeneous with large differences from one to another, resulting in widely different risk to reward outcomes..
---
Trump signals he may drop tariffs if a 'fair' NAFTA agreement is signed

President Trump suggests the steel and aluminum tariffs announced last week may not be a certainty.
---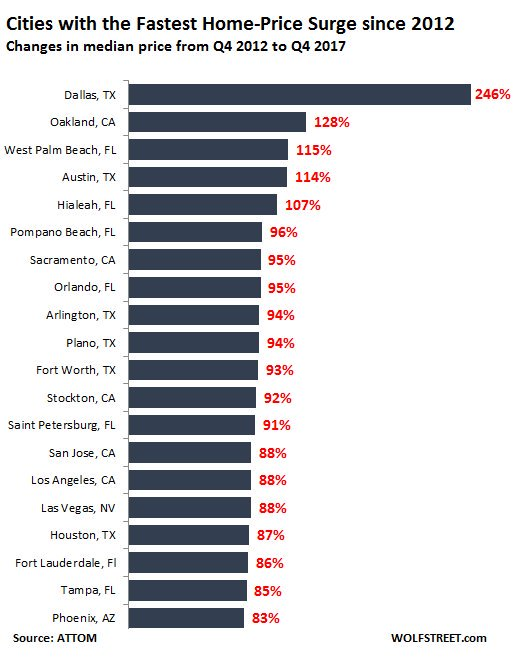 ---
OIL
U.S. Will Be the World's Largest Oil Producer by 2023, Says IEA

The U.S. will overtake Russia to become the world's largest oil producer by 2023, accounting for most of the global growth in petroleum supplies, according to the International Energy Agency.
---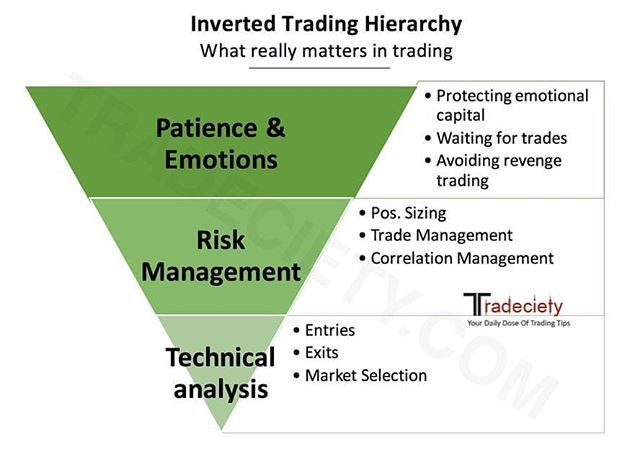 You lose consistently because you let losses get out of hand, because you break rules, you over trade, risk too much and close winners too early. Not because of a 'bad' setting on your indicators or a wrong timeframe... Stop wasting your time looking for a better entry method and work on yourself and the mental game. It's the only way. - Rolf Schlottman
---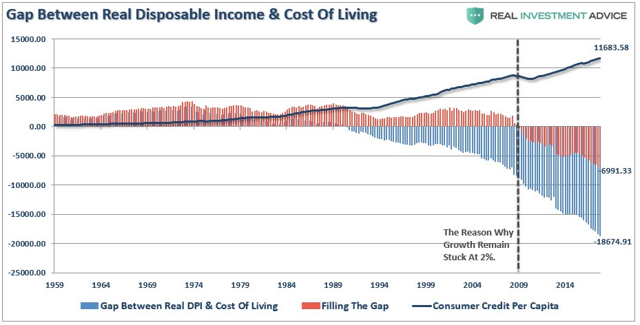 The gap between real DPI and the cost of living has accelerated as debt is no longer able to fill the short-fall from incomes -- Lance Roberts
---
TRADE WAR: "POLITICAL SHOW"

Equity Gains to Reach Asia as Trade Worries Ease: Markets Wrap

Asian stocks were set to rally Tuesday after a rise in U.S. equities and the dollar as concern eased on President Donald Trump's proposed tariffs. The yen weakened and Treasuries declined.
The S&P 500 Index advanced for a second day after hedge fund billionaire Ray Dalio called the threat of a trade war "political show" and House Speaker Paul Ryan urged the president to reconsider tariffs on steel and aluminum.
---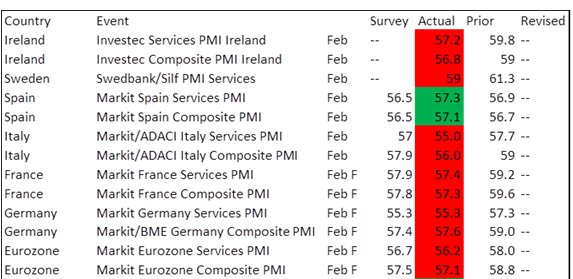 Uncovering Value Through Irrationality & Price Discovery -- SeeItMarket
---
VALUE
Value Investing 101: Price Discovery And Irrational Investing Behavior

This post was written with Chris Kerlow and Craig Basinger. The essence of money management can be encapsulated in searching for investments that are trading below their intrinsic value. In...
---
CONSUMER DISCRETIONARY

-Consumer discretionary firms now the most popular S&P sector
-Active managers cut their exposure to tech in fourth quarter

Large-Cap Funds Dump Tech Giants for Consumer Stocks, BofA Says

Move over, Alphabet Inc. and Facebook Inc.
---
TRADE WAR

VIDEO
Tariffs 'absolutely will' bring back jobs to America: Steel CEO

President Trump's proposed steel and aluminum tariffs "absolutely will" bring back jobs to America, says one steel company CEO.
---
TRADE WAR: STEEL & NATIONAL SECURITY

'We're standing up to our foreign competition': Steel CEO on Trump tariffs

CEO Tim Timken said without U.S. steel, we would be reliant on foreign sources, which could threaten national security.
That's when Timken started pleading with officials in Washington to do something to help. Timken, a fifth-generation leader of his namesake company, said that the steel industry would be able to better withstand downturns if global trade was on a more level playing field.

He says, globally, there's 700 million metric tons of oversupply, 425 million tons of which are from China alone. Demand in the U.S. is only 94 million tons, he said.
---
INVESTING - Volatility's return on retail investors

Retail Investor Bullishness Collapses

It started before the sell-off.
TD Ameritrade's Investor Movement Index - "designed to indicate the sentiment of retail investors" based on what they're doing in their accounts and "how they are actually positioned in the markets" – plunged 23% in February to 5.95, the biggest month-over-month plunge in the history of the index, "as volatility returned to the market."
---
TRADE WAR: TARIFFS & POLITICS

Trump's tariff threat may be timed for Pennsylvania U.S. House race

President Donald Trump has alarmed the Republican establishment and world leaders by threatening tough steel tariffs, a message that might be meant not just to shake the world trade order but to help defend a congressional seat in Pennsylvania.
Some Republican strategists said Trump's tariff threat appeared to be timed, at least in part, to sway voters in the steel country of Pennsylvania, including its 18th District where Republican Rick Saccone and Democrat Conor Lamb are facing off.
---
AMAZON GOES BANKING

Amazon Targets PayPal Strategy in Forging Bank Partnerships

Amazon.com Inc. wants to appeal to more cashless customers, like tech-savvy millennials, while trying to cut its transaction expenses, copying a strategy set by PayPal Holdings Inc.
If customers use an Amazon account, rather than a credit card, it would reduce Amazon's fees paid to credit card companies, banks and payment processors, which is typically 2.9 percent of each transaction. The company could save expense and regulatory red tape by creating partnerships with banks to create the accounts.
---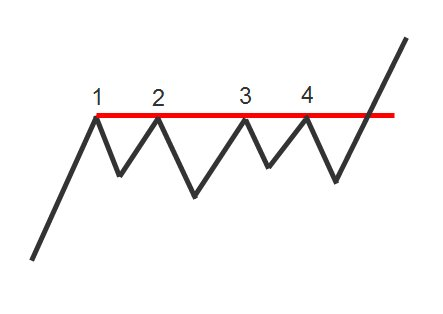 ---
NASDAQ vs S&P 500

Don't Fret the Volatility, These Charts Signal Rally Can Go On

After the surge in U.S. stock volatility in recent weeks, bull-market believers can take heart from a number of technical signals embedded deep in the market.
The Nasdaq 100 is up almost 8 percent in 2018, compared with about 2 percent for the S&P 500. This doesn't suggest risk aversion and is a bullish signal as long as the index remains above its 200-day moving average and the low reached in February, said BoFAML's Suttmeier.
---
TRADE WAR: COHN RESIGNS
Dow futures fall about 400 points on news of Cohn's resignation from Trump's White House
---
TRADE WAR

However, a trade war may not be forthcoming. After all, a lot of news stories have been written about the start of a trade war during the past year and a half, yet trade volume growth has marched steadily higher, as you can see in the chart below.

Trade War and Peace: Which Markets Are Most At Risk

Global stocks gave up roughly half of their recovery from the February correction last week as President Trump previewed his plan to impose a 25% tariff on steel imports and 10% on aluminum.
China has the least to fear from a trade war and Germany has the most.
---
BULL MARKET: REPEAT PERFORMANCE

Equities, Economics, And Geopolitics In 2018... For Your Consideration - See It Market

After what we observed in 2017, another year of complacency measured by record low volatility and high valuations cannot be ruled out, says Michael Lebowitz. But he also points to mounting risks to the global economy.
For the first time on record, the S&P 500 produced positive total returns in each month of last year.
---
TRADE WAR

Trade skeptics gain upper hand in White House as Cohn quits

Economic nationalists appeared to gain the upper hand in a White House battle over trade with the resignation of Donald Trump's top economic adviser, Gary Cohn, on Tuesday in a move that could ramp up protectionist measures that risk igniting a global trade war.
Cohn did not spell out the reasons for his resignation. He had told Trump that markets would slump on a tariffs threat and was regarded as a bulwark of economic orthodoxy in an administration whose protectionist policies have sparked alarm among U.S. legislators and in governments around the world.
---
BILLIONAIRES
Meet the youngest billionaires in the world, two sisters who spend their fortune on horses and high fashion

The world's youngest billionaires are two Norwegian sisters who enjoy horses, high fashion and a massive inheritance from their father's investment company.
---
DICTATORSHIP: CHINA'S PRESIDENT ENDS TERM LIMITS; TURNS DICTATOR


'Master of the People': Xi Jinping Revives Personal Dictatorship in China | JAPAN Forward

Under Xi Jinping's dictatorship, the use of the Chinese meaning in foreign policy and hegemonism are set to increase. Cooperation between countries that share western democratic principles, with the Japan-United States alliance as the linchpin to protect the peace and security of the world, has become even more important.
---
It bet that China would head towards democracy and the market economy. The gamble has failed.
---
China Is Not a Garden-Variety Dictatorship

It is far more ruthless and determined to protect its power.
---
LEVERAGE: RISKY or FRISKY?
Myths nourish science, and science nourishes myths. - Carlo Rovelli (Seven Brief Lesson on Physics) When it comes to leveraged ETFs, two of the more popular myt..
---
BULL MARKET: CHIPS

Chip stocks just surged to an all-time high, and the charts point to more gains ahead

Some market watchers see new bigger gains in the cards from both a technical and fundamental perspective.

Chip stocks just surged to an all-time high, and the charts point to more highs ahead Chip stocks just surged to an all-time high, and the charts point to more highs ahead

Semiconductor stocks just hit an all-time high, and some market watchers see new bigger gains in the cards from both a technical and fundamental perspective.

The large semiconductor-tracking exchange-traded fund, the SMH, reached an all-time intraday high Wednesday as names like Advanced Micro Devices and Intel rose. The SMH has now logged a 12 percent advance in 2018, and a 42 percent gain in the last year.

The semiconductor group, which has the potential to see consolidation as Broadcom and Qualcomm weigh a deal, looks attractive from a fundamental perspective, said Gina Sanchez, CEO of Chantico Global.

"I do think there's a strong fundamental story for the semiconductor sector as a whole," she said Tuesday on "Trading Nation," citing forecast growing demand for semiconductors from multiple industries like autos, wireless services and cryptocurrency mining.

The SMH was trading modestly higher Wednesday.
---

S&P500 Sector Returns: The "quilt chart" shows the color-coded ranked annual performance across the major S&P500 sectors, and there are a couple of interesting takeaways and standouts. For one, the top performing sector usually, at most, can only get away with 2 really outstanding years, and a similar observation can be made for the worst performing. Certainly food for thought when you look at say energy vs IT.
---
TRADE WAR: GARY WHO?
YouTube
TraderLion
Mar-08-2018 - 8-Minute Market Breakdown

---
TRADE WAR: EXEMPTIONS
Trump to authorize tariffs as White House opens way for more...

The White House raised the possibility on Wednesday that impending hefty U.S. tariffs on steel and aluminum imports could exclude a clutch of countries besides Canada and Mexico as President Donald Trump looked set to authorize the measures as early as Thursday.
---
How the Fed's Rate Path Affects ETFs

Michael Batnick, research director at Ritholtz Wealth Management, sits down with Bloomberg's Scarlet Fu, Eric Balchunas and Rachel Evans to discuss allocations during volatility, the Federal Reserve's rate path and the buildup in smart-beta ETFs. (Source: Bloomberg)
---
SISTER ACT: NORTH KOREA
Kim Jong-un's sister could go to US to start talks on ending nuclear crisis

South Korean envoy Chung Eui-yong is to deliver an 'unconventional' and 'very unusual' message to US National Security Adviser H.R. McMaster this week, the Post has learned..
---
SPEAK NO EVIL

A former Chinese state prosecutor criticized Xi Jinping's plan to rule indefinitely and now he's been arrested

This appears to be the first arrest, though at least one dissident was sent away on a forced "holiday" ahead of China's annual legislature meeting this week..
---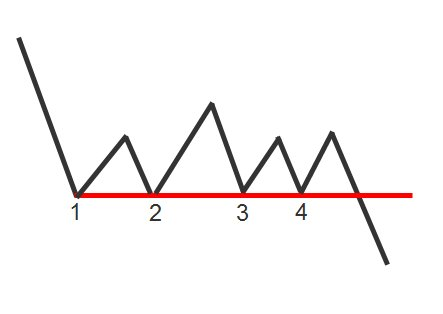 SUPPORT LINE:  Usually located in a downtrend, although not necessarily in a strong market environment. Recognised by a minimum of 3 touches of a horizontal barrier below prevailing prices. Can also be seen after sustained uptrend as part of a trend reversal formation. -- The Chartist
---
BUYING OPPORTUNITY: CRAMER & SCHWAB BUY ON WEAKNESS; THERE IS NO RECESSION
YouTube
TheStreet: Investing Strategies
March Trading Strategies: Is Now the Buying Opportunity of a Lifetime for Investors?

---
$AMZA
AMZA price action is undoubtedly disappointing.
However, a closer look at the current earnings season provides a reason to remain cautiously optimistic.
When it comes to AMZA it's mostly about management and execution.
---
$BST $HQH -- 3 Safe 8% Dividends You Can Buy Now
Since I focus on closed-end funds, and since I know of many CEFs that have beaten the market thanks to smart managers (I showed you 16 whose average return has crushed the S&P 500 back in November), I found this discussion puzzling. I asked them what they thought about the CEFs that have beaten the market.
---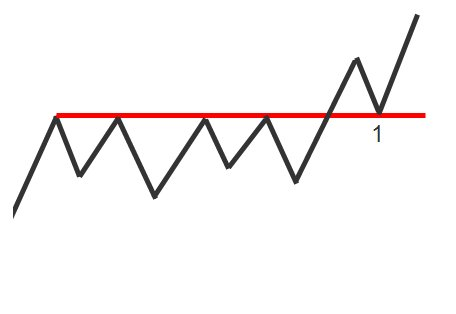 Resistance Line Retest: On many occasions after a strong line of resistance is broken price will return to the breakout level. This is known as a retest and can offer a new entry point and on many occasions, one with very low risk. A common setup for professional traders. -- The Chartist
---
===