===
Chatboard Highlights: Latest news on stocks & securities we hold in our Portfolio
Below is a listing of the latest news on stocks and securities we hold in our portfolio, in addition to some key economic news, which were shared on our Chatboard by HDO members. I wish to thank all HDO members who are contributing, and special thanks to members dannyp52, Couch, Phil in OKC, Head Wrench, joshgi1, Governor19, BzNews, BrainRain1, Sassey, Dean 500, darrylawe, Jozsef Pengel, Isaac Z, Risk Reward, JoeRetired, GlennDawsonsodd, annel1, saruehle, Theodore Savas, testrelka, see44h, ZEPPRO, James BF, PapaAlan, Corsair Capital, HopeAlpha, dougn, thebellsareringing, CDNEH, Original Braila, Qu243, Gregg McKnight, Jussi Askola and others who contribute to our Chatboard.
===
---
Posts up to March the 11th
---

Shale Oil Defeating Its Skeptics
Macro models are finally catching up with Unconventional Oil realities: U.S. shales are competitive at low oil prices and volumes grew much faster in 2017 than many skeptics had anticipated.

In recognition of the operational trends, in the last three months alone, the EIA's STEO forecast for U.S. production was revised higher three times.
The production estimate for Q4 2018 was increased by a staggering 1.0 million barrels per day.

While the agency's 2018 estimates for U.S. production are now not unreasonable, the 2019 projections are puzzling and face the risk of major upward revisions.
---
OIL BOOM: LOWER DECLINE RATE
Aging Oil Fields Defy Gravity to Pump More Crude
"I cannot remember ever in my career having seen a negative decline rate," the British oil-giant's chief executive officer said in an interview on the sidelines of the CERAWeek by IHS Markit energy conference in Houston.
---
TRADE WAR: CHINA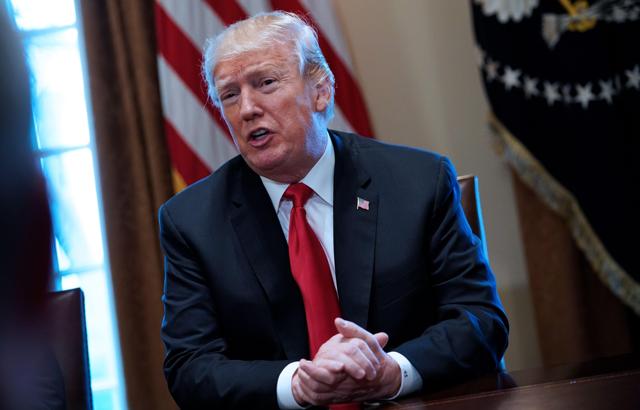 China Warns of 'Strong' Measures to Counter President Trump's Trade Tariffs
China will take "strong" measures to protect its own interests, the Ministry of Commerce said in response to President Donald Trump's decision to levy tariffs on steel and aluminum imports..
---
HIGH JINX: NORTH KOREA
Trump is 'being played' by Kim Jong Un's offer to meet
"Agreeing to meet without any concrete steps toward denuclearization is a major reversal of U.S. policy," says one expert.
---
Korea Society's Hubbard Says U.S.-North Korea Talks Won't Be Easy
Thomas Hubbard, former U.S. Ambassador to South Korea and the Philippines, and chairman at the Korea Society, discusses U.S.-North Korea relations and what to expect from negotiations. He speaks with David Ingles on "Bloomberg Markets: Asia." (Source: Bloomberg)
---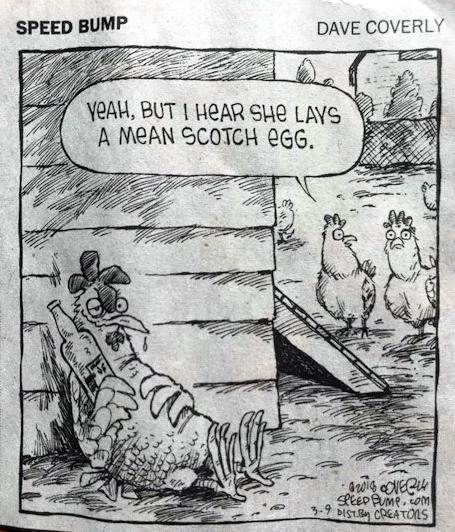 ---
CHINA, NORTH KOREA & TRADE
What Possible Easing of U.S.-North Korea Tensions Means for Trade
Richard Yetsenga, ANZ chief economist, discusses the possible easing of U.S.-North Korea tensions. He speaks with Bloomberg's Yvonne Man and Enda Curran on "Bloomberg Daybreak: Asia." (Source: Bloomberg)
---
ELEPHANT POLO

About 30 elephants took part in the opening of Thailand's annual elephant polo tournament in Bangkok on Thursday. The four-day King's Cup Elephant Polo Tournament is a charity event to raise money for wild and domesticated elephants. The tournament, now in its 16th year, is considered one of the biggest charitable events in Southeast Asia.
---
TRADE WAR: STEEL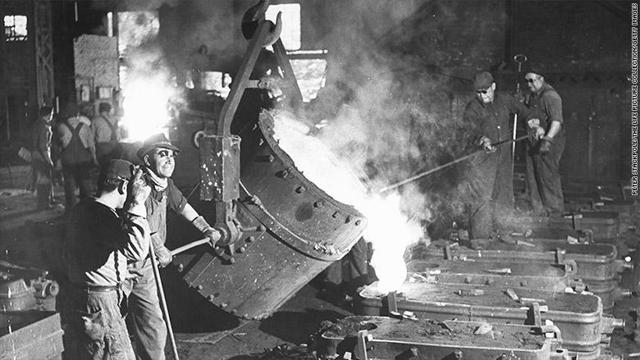 After World War II, the American steel industry was at its peak of power. It's been in steady decline ever since.
---
BULL MARKET: EMPLOYMENT
Strong U.S. job growth forecast; unemployment rate seen at 4 percent
U.S. job growth likely rose at a brisk clip in February and probably pushed down the unemployment rate to a more than 17-year low of 4.0 percent, but wage gains are expected to have slowed after three straight months of strong increases.
---
TRADE WAR
Asia-Pacific nations sign sweeping trade deal without U.S.
Eleven countries including Japan and Canada signed a landmark Asia-Pacific trade agreement without the United States on Thursday in what one minister called a powerful signal against protectionism and trade wars.
---
GRAVE SITUATION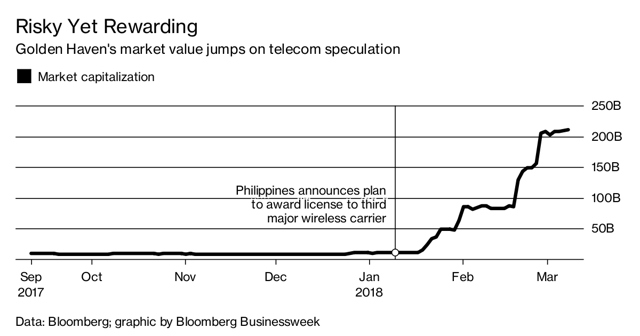 Graveyard Developer Is World's Best Performing Property Stock
Philippines-based Golden Haven Inc. now has a valuation that tops $4 billion.
---
CRUDE FUTURE:NORTH KOREA
Oil edges up as U.S. President Trump set to meet North Korea's Kim
Crude oil futures rose on Friday as Asian stock markets gained on news that North Korean leader Kim Jong Un will meet with U.S. President Donald Trump.
---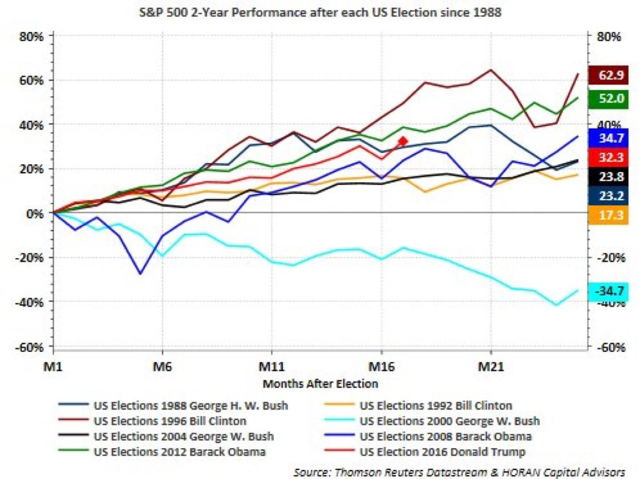 Although $spx return has been strong since the presidential election, returns are only slightly better than average versus the other presidential elections since 1988. @Horan Capital Advisors
---
TRADE WAR: MIND THE GAP

Trump Asks China for Plan to Cut $100 Billion Off U.S. Trade Gap
Trump has repeatedly complained about America's trade deficit with China, expressing his disappointment with the growing shortfall in a recent phone call with President Xi Jinping. The U.S. president has threatened a host of actions to constrain China, including tariffs on imports of steel and aluminum he plans to announce Thursday.
---
COIN TOSS: INVESTING FORECASTS
Investors are better off flipping a coin than following Wall Street pros data shows - MarketWatch
Hey, don't let a few market hiccups to start the year bum you out too much. Strategists predict gains by the end of the year. Just like they did last year. And the year before that. And the year before that, all the way back to 1998.
---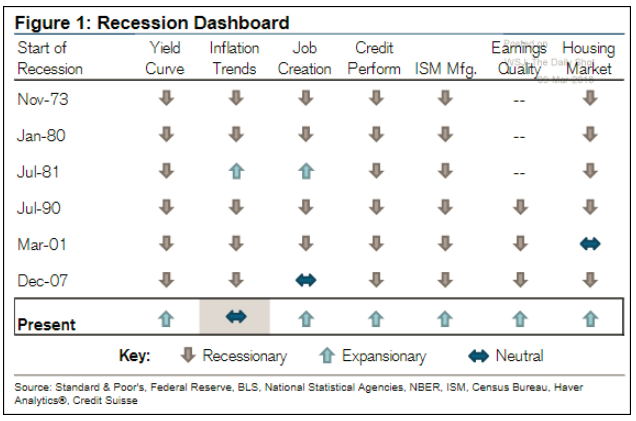 The Swiss bank's "recession dashboard" (h/t Daily Shot) suggests there is little reason to fear a downturn.
---
BULL MARKET

S&P 500 Technical Outlook: Price Contracting, Readying for a Move
Congestion and indecision is reigning supreme right now. The current environment could get choppier before it gets better, which means we need to be patient before making too much of a commitment either way. Continued coiling of price action could be a good thing, though, as these situations of diminishing volatility can lead to powerful moves.
---
Buying Stocks When the Price Goes Down: Big Mistake?
Averaging down is a trumpeted strategy that has merit, but can amount to throwing money away when used carelessly.
---
Pharmaceutics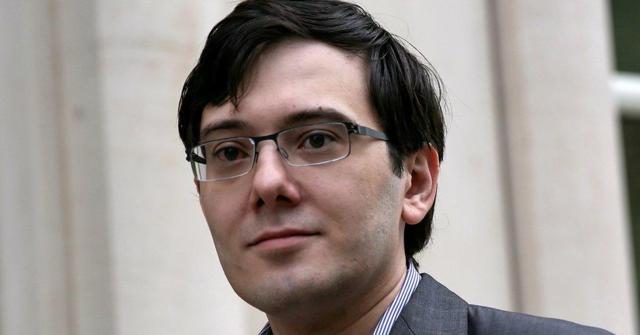 Martin Shkreli Sentenced to 7 Years in Prison for Fraud
Mr. Shkreli, notorious for sharply increasing drug prices and for his attention-seeking antics online, was convicted last year of defrauding investors.
---
$EVA

Enviva Partners focuses on power generation via wood pellets. The company stands on a strong financial footing that is only improving. It pays a quarterly divid..
---
YouTube
CiovaccoCapital
Do The Charts Support The Bearish Hype?

---
BULL MARKET: EMPLOYMENT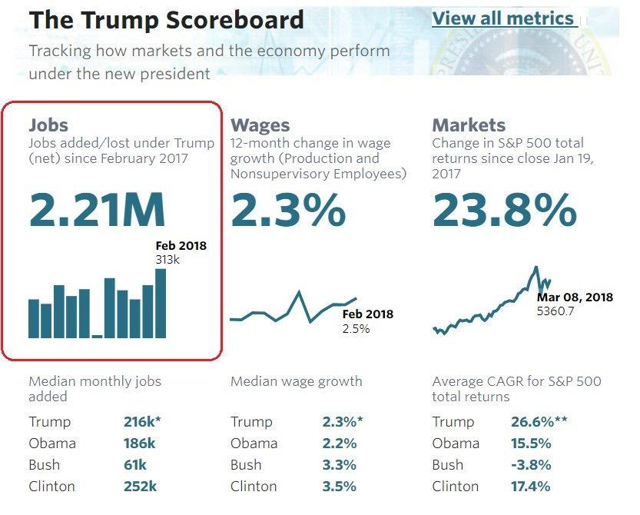 Trump Scoreboard shows fastest jobs growth of his presidency
The newest datapoints on the Trump Scoreboard are in, and the 45th president can bask in the glory of the best month for job creation of his presidency.
---
OBAMACARE: ALIVE AND WELL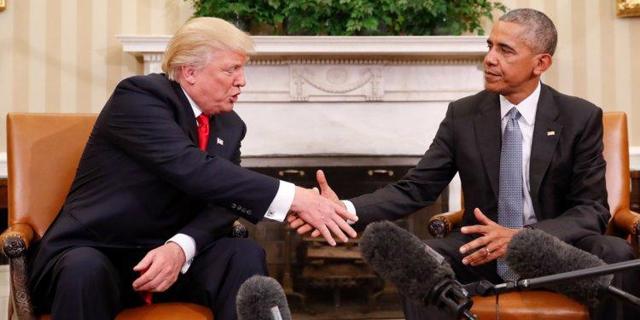 The Trump administration blocked a move that would have wrecked Obamacare
Seema Verma, the administrator for HHS' Centers for Medicare & Medicaid Services, blocked a move by the state of Idaho that would have undermined Obamacare.
---
BULL MARKET: ECONOMY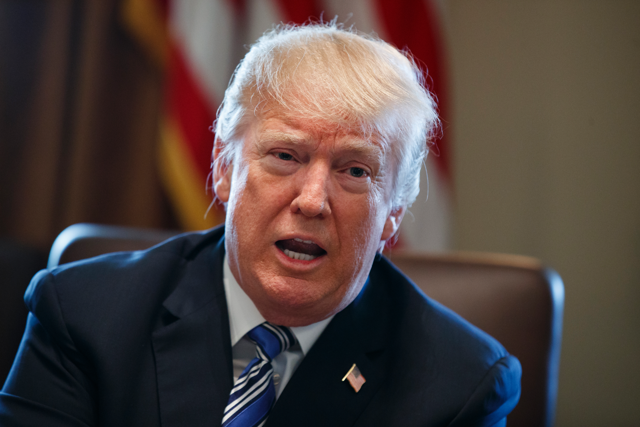 Trump's policies are giving the economy a genuine boost.
---
TRADE WAR: DEFICITS

YouTube
Fox Business
Wilbur Ross: A good NAFTA deal involves lower trade deficits

---
NORTH KOREA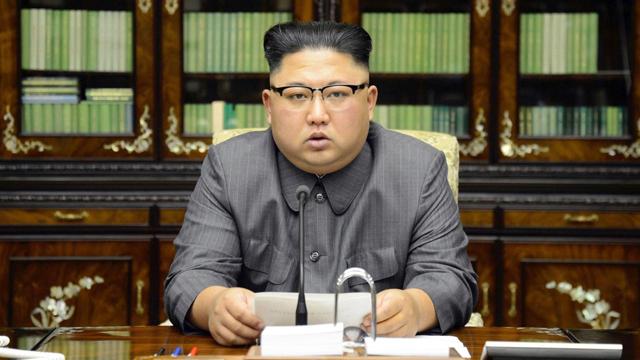 Trump's sanctions pushed North Korea to the negotiating table
Gordon Chang, author of "Nuclear Showdown," discusses President Trump's upcoming meeting with North Korea.
---

Pattern Energy Group: A Fascinating Utility; Higher Yield But Higher Risk
PEGI is exclusively involved in alternate energy. Investors should think of this company as a combination of a growth stock and utility. There is more risk with PEGI than a more standard utility.
---
$AMZA

InfraCap MLP fund performance review. No alpha, but keeping up with the benchmark. Where we stand on it.
---
INCOME INEQUALITY | "BLACK SWAN" AUTHOR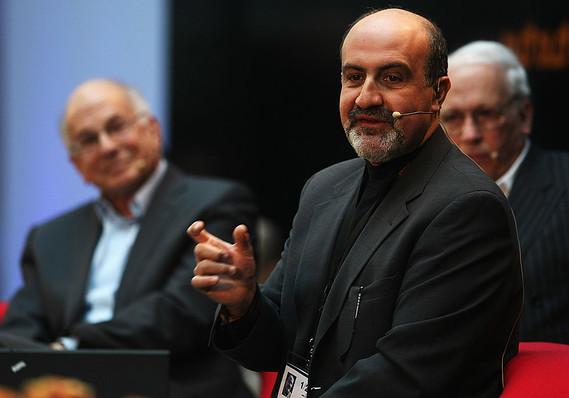 'Black Swan' author: The failure of Goldman Sachs would be 'the best thing'
Back in 2009, in the wake of the financial crisis, Rolling Stone's Matt Taibbi famously called Goldman Sachs "a great vampire squid wrapped around the face of humanity, relentlessly jamming its blood funnel into anything that smells like money." Fast forward nearly a decade and it seems Nassim Taleb would agree.
---
REITs

Boom! Why Goldilocks May Love Real Estate Stocks Again
Strong economic data and newsflow favorable to the domestic US economy has led investors to again ignore real estate stocks. Yet we may be back to normal times,..
---
BULL MARKET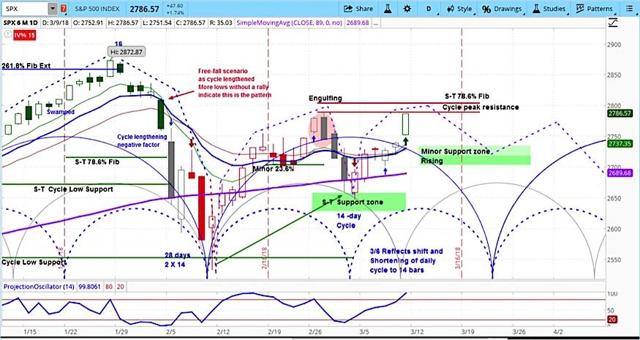 S&P 500 Weekly Outlook: Can Bulls Keep The Momentum? - See It Market
Stocks rallied sharply this past week. But trader and analyst Steve Miller projects the current short-term rally to stall out this week and bring a downside correction to the stock market the following 7-10 days..
---
Strong earnings growth expected for $spx in 2018 following a strong Q4 2017 growth rate of 14.8%. The estimated earnings growth rates for the $spx for Q1 2018 through Q4 2018 are 18.1%, 19.6%, 21.9%, and 18.8% respectively. @Horan Capital
---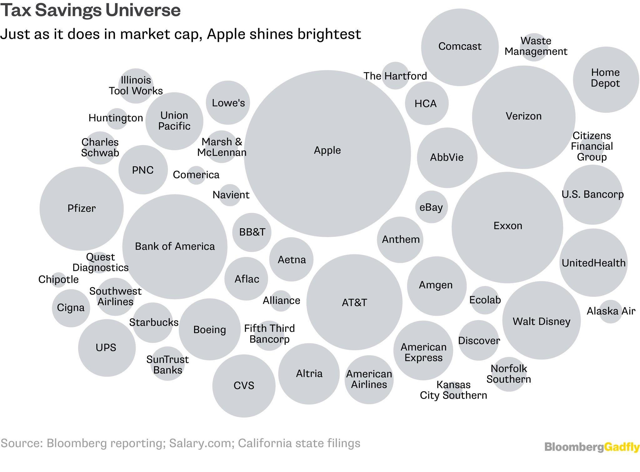 ---
GOLD, SILVER & ETC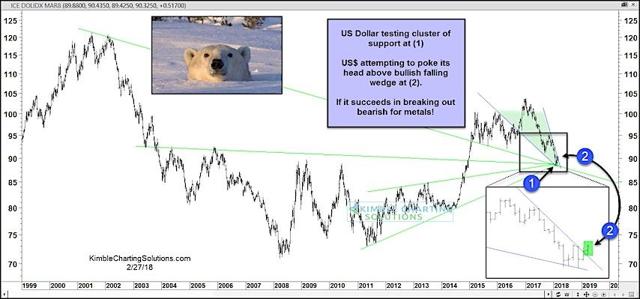 US Dollar Rally May Spell Trouble For Precious Metals! - See It Market
After a deep decline, the US Dollar is on the verge of a rally. If the dollar moves higher, it could put pressure on gold and silver in the weeks ahead. Precious metals investors should pay attention, according to Chris Kimble.
---
===