Our most recent weekly Commodities Report has been published, showing no appreciable change in the commodities sector.
The broad based PowerShares Commodities DB Index Tracking ETF (DBC) is extending the 2017 bear trend.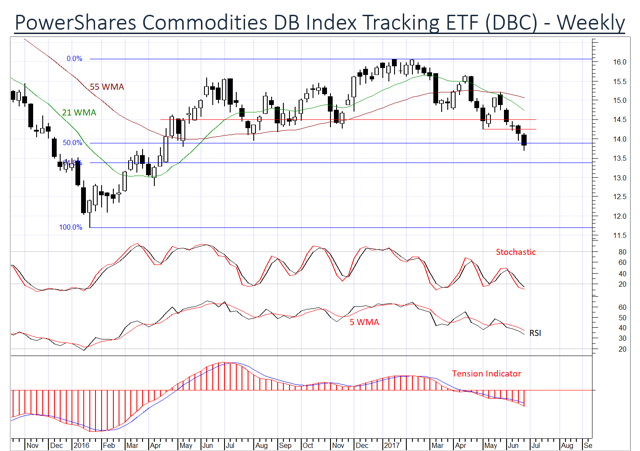 Commodities investors have maintained a negative stance since January of this year, and with price action currently showing no signs of change, investors are expected to maintain an underweight stance.
In the past weeks, the PowerShares DB Precious Metals ETF (DBP) has come under fresh selling pressure, with prices falling steadily from the 38.95 high of early June. With no change in the underlying momentum studies, we anticipate further downside risks into the coming weeks.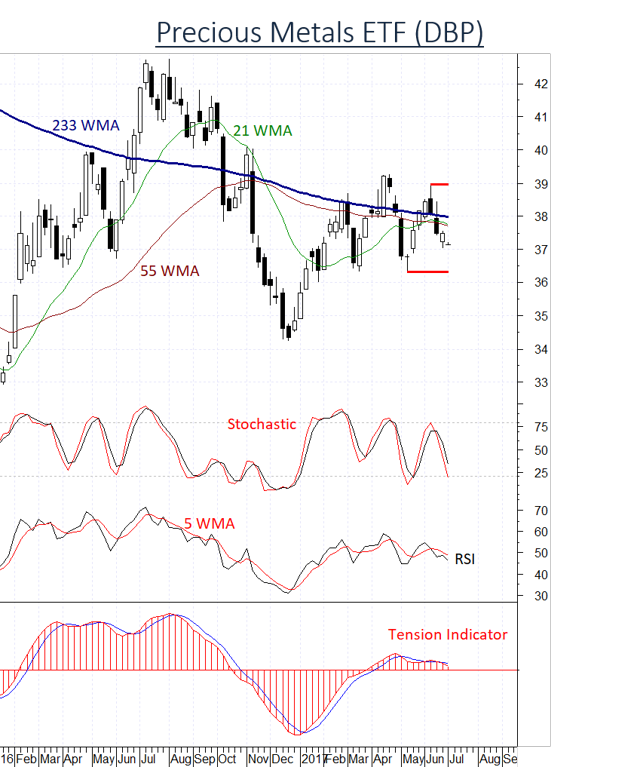 The SPDR Gold Shares ETF (GLD) has also been affected by broad based negative sentiment. Prices have fallen steadily from the USD123.31 high of 6 June.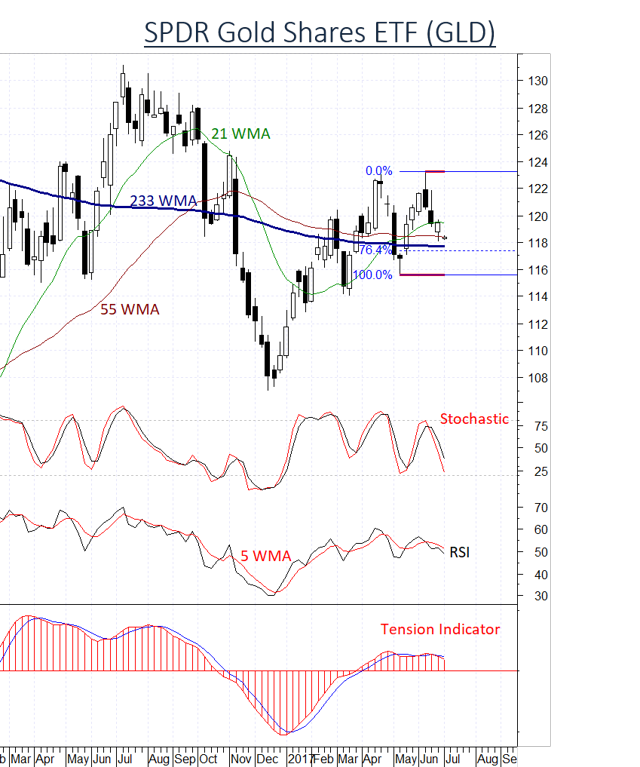 We anticipate further downside risks in the coming weeks, with Gold expected to test the USD117.40, (76.4%) Fibonacci retracement of the May-June rally. A close beneath here will add still further weight, with critical support at the USD115.56 low of May to then attract.
From a cross asset perspective, Gold is also coming under pressure from portfolio adjustments.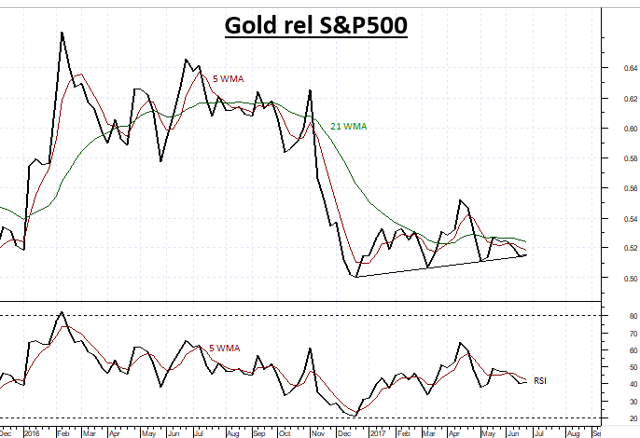 Money managers have noticed a weakening of Gold relative to the S&P500 Index. This would suggest portfolio managers are moving funds out of their Gold positions, and increasing their exposure in the US equities market.
Consequently, this asset rotation is likely to add further downside weight to an already weakening Gold market.
We thus expect Gold prices to remain under pressure into the coming week as investors use any immediate bounce to further reduce exposure.
Disclosure: I/we have no positions in any stocks mentioned, and no plans to initiate any positions within the next 72 hours.