Our most recent monthly publication, US Sectors Relative to S&P500, has been uploaded to our website.
The report covers the major US sectors, and highlights potential trend changes which could be of interest to Hedge Funds, portfolio managers and private investors.
Whilst there has been a number of changes over the recent month, a particularly interesting sector is Technology (XLK).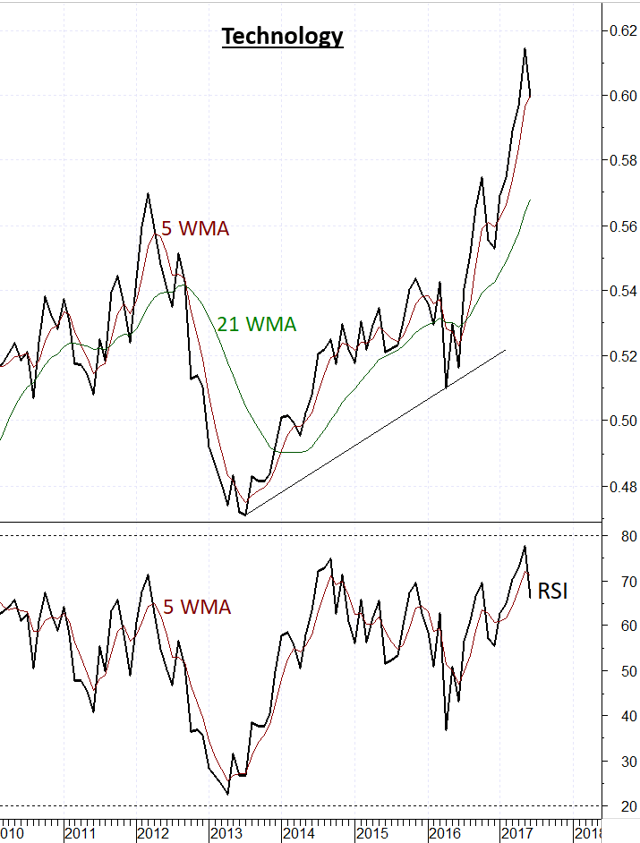 Since 2016, the Technology sector has been showing steady outperformance relative to the S&P500 Index (SPX). However, there are early signs of a trend change, as prices fall sharply from contract highs posted in May.
We have downgraded Technology from Outperform to Neutral. However, the steep fall in both prices and momentum highlight further downside risks in the coming month.
As the 'big picture' changes, and asset managers rebalance their portfolios accordingly, investors will also be looking at how the associated stocks are performing.
What are the effects on, eg Apple (AAPL), Alphabet (GOOGL), Facebook (FB) and Amazon.com Inc (AMZN)?
This question can be answered via our related weekly publication, Top 10 Stocks Relative to S&P500.
This publication analyses a selection of the top US stocks, relative to the S&P500 Index.
Specifically, we can see increased downside risks in Alphabet and Apple.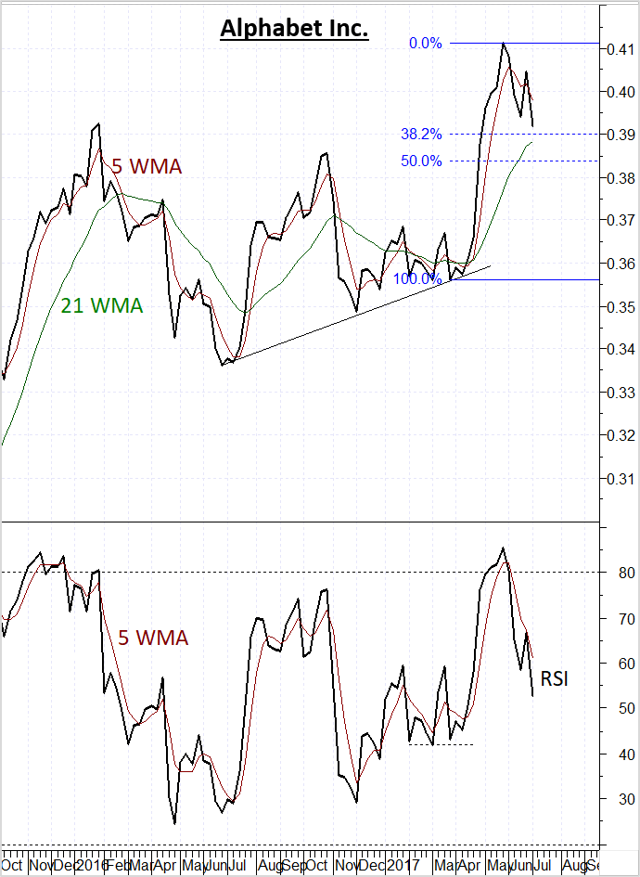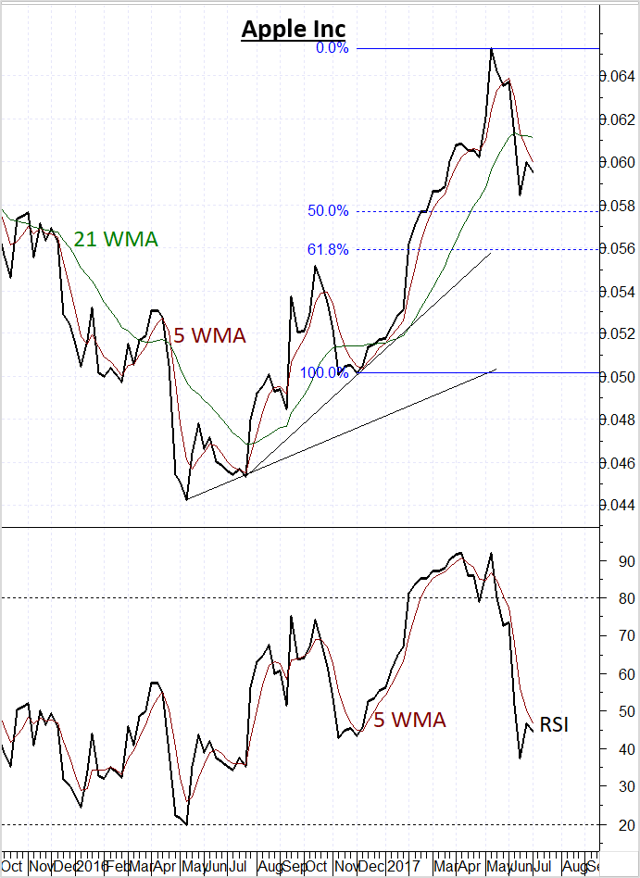 Their respective charts show deepening underperformance relative to the S&P500 Index. This suggests asset managers and investors are already reducing exposure, and are expected to continue reducing positions as the broader Technology sector weakens,
Amazon and Facebook, meanwhile, are still trading at relative highs. Risk, however, is for prices to also weaken, as momentum studies fall sharply.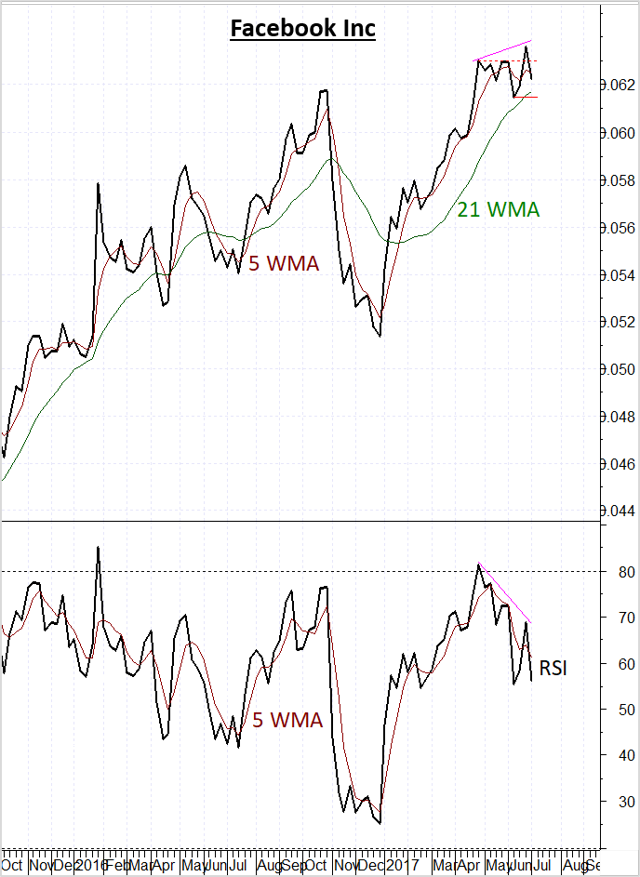 In the coming weeks, we thus anticipate continued profit-taking in the Technology sector, as asset managers and investors reduce exposure in selected names.
Disclosure: I/we have no positions in any stocks mentioned, and no plans to initiate any positions within the next 72 hours.