There is no appreciable change in the underlying bullish trend.
The New York Times (NYT) continues to rally.
Prices are making fresh highs with rising momentum.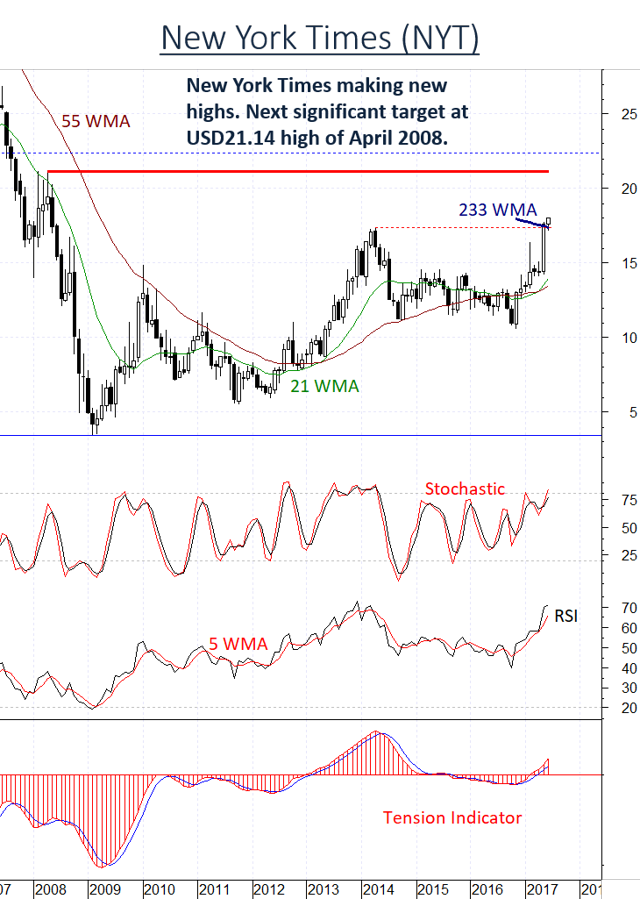 Further Outperformance relative to the S&P500 Index (SPX) is highlighted in the coming months.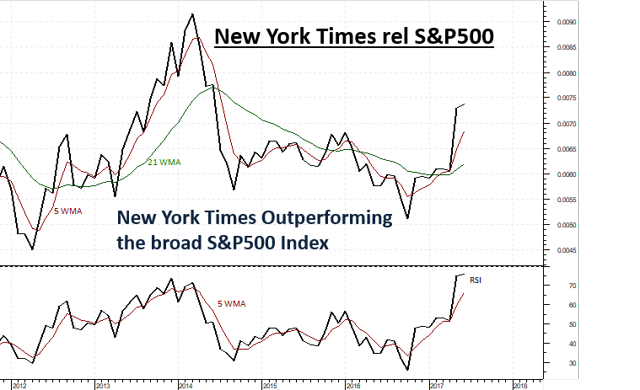 Disclosure: I/we have no positions in any stocks mentioned, and no plans to initiate any positions within the next 72 hours.