Big story, yet another SPX Hindenburg Omen 3, in a row, and 6 since its All Time Highs. Lots of selling going on underneath the currents. SPX had very low volume today, remaining below its 20 dma but at least its well in its Bollinger Band. SPX Hourly made a double top today with last evening, showing large negative divergence's at today's highs. VIX was slightly lower, on a hourly MACD signal. Technicals suggest a turn higher is not likely yet.
Almost all Breadth Indicators are negative. My 2 trading signals remain bearish. The 2 positive divergences seen vs. SPX on my proprietary model late in June and early in July are currently working through the market. Just don't forget about those 7 huge negative divergences mid-April through mid-June.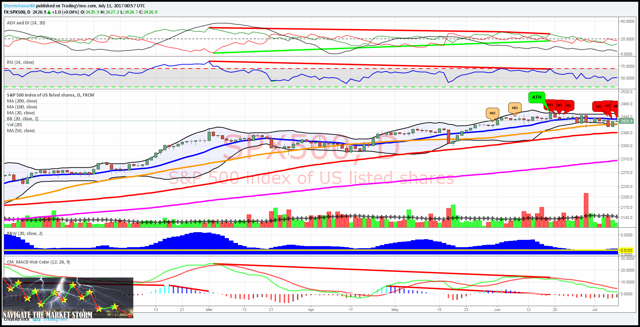 Supporting charts and much more FREE analysis at my site (http://navigatethemarketstorm.com) However be advised that I do ask folks to take a few seconds to register for a log-in, making sure you agree to my legal documents. On my site, be sure to check out the real-time Trading Platform (look for it on the top menu). I am taking feedback!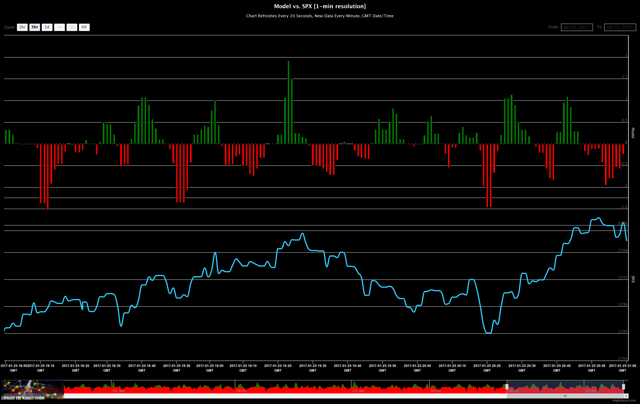 Disclosure: I am/we are short SPY.