Didn't make moves today as awaiting the SPX hourly negative divergences to come to fruition. Instead they lengthened and strengthened as price eased higher. Suspecting a notable fall soon. VIX would be supportive, with the majority of its indicators making positive divergences (albeit tiny) at today's low. Both my trade signals remain BEARISH. Low SPX volume once again.
The 3 little positive divergences on my proprietary Technicals Model since late June predicted this turn higher. However I do not think the 7 negative divergences seen vs. SPX mid-April through mid-June have played out yet. My thoughts, SPX gets close to or achieves a new All Time High, before BEARS will get their chance again.
Internals, market participation and breadth largely slightly improved today. The McClellan was positive for the second day in a row.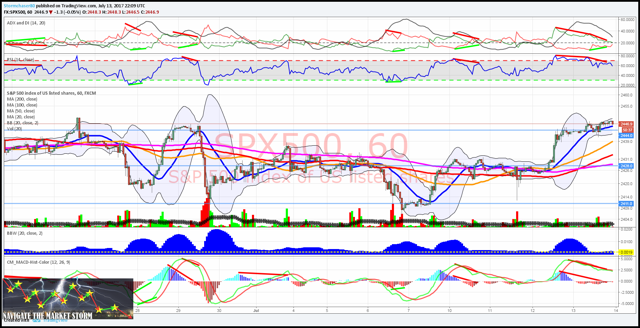 Supporting charts and much more FREE analysis at my site (http://navigatethemarketstorm.com) However be advised that I do ask folks to take a few seconds to register for a log-in, making sure you agree to my legal documents. On my site, be sure to check out the real-time Trading Platform (look for it on the top menu). I am taking feedback!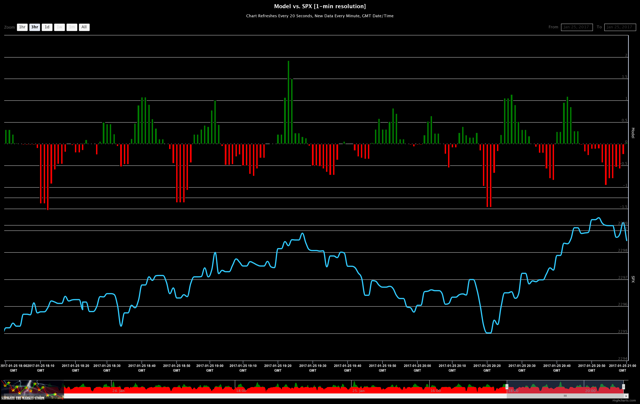 Disclosure: I am/we are short SPY.