My trading signals which turned BULLISH on 7/12/2017 continue to be BULLISH. SPX looks to be in a W5 higher (likely 1 of 5), making new All time Highs along with its A-D line. This is after a string of 7 real and 10 total Hindenburg Omens since late May. Be careful this run-up as it may be the last before a BIG turn lower. I say this as my proprietary Technicals Model made its 8th negative divergence vs. SPX since mid-April, and the first one of its kind since 3 positive divergences since late June. VIX is on an hourly BUY MACD signal.
Internals, Breadth and Participation have come back to life as one would expect, only well well off their not so recent peaks and more mixed. This gravy train WILL NOT go on forever. Yield curve starting to turn lower, as deflation risks come back to the table after a several week reprieve. Oil's new July high should be occurring shortly.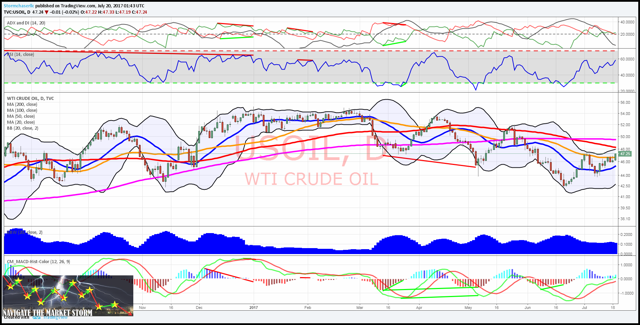 Supporting charts and much more FREE analysis at my site (http://navigatethemarketstorm.com) However be advised that I do ask folks to take a few seconds to register for a log-in, making sure you agree to my legal documents. On my site, be sure to check out the real-time Trading Platform (look for it on the top menu). I am taking feedback!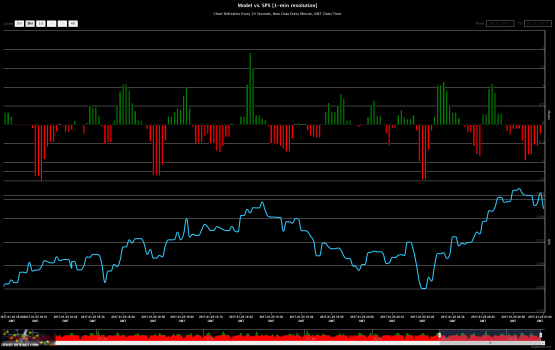 Disclosure: I am/we are short SPY.