Flat market, however beware that the Internals, Breadth and Participation, are well off of recent highs and have been pulling back. Today participation fell off across the board again. VIX finished higher, though remains in a hourly MACD SELL signal which is attempting a BUY signal shortly. The pattern could be a bull flag, so that's something to watch, but for that to be valid I would like to see positive divergences where there are none.
My proprietary cumulative Technicals Model made another All Time High today (barely), with its daily reading nearly zero. Neither SPX nor SPX A-D made a new ATH. Both my swing trade signals are bearish (7/28 and 7/31). SPX Weekly and Daily would support a major top at anytime due to long lasting negative divergences. Yet I am skeptical that the ATH on last Thursday with a Doji candle would have been THE TOP. Daily readings of my model are small but remain positive, while the SPX McClellan has been negative now 4 of the past 5 days.
SPX Daily had a string of 7 real and 10 total Hindenburg Omens since late May. Be careful this run-up as it may be the last before a BIG turn lower. I say this as my proprietary Technicals Model made its 8th negative divergence vs. SPX since mid-April, and the first one of its kind since 3 positive divergences since late June. Yet another higher high in SPX is still possible to once again negatively diverge with my model, but you can clearly see that the technical indicators on SPX stocks are weakening quickly.
Been calling this Oil rally pretty well. Got the pullback that I warned about. Give it a few days, and I think a new high forms in oil to put in widespread negative divergences.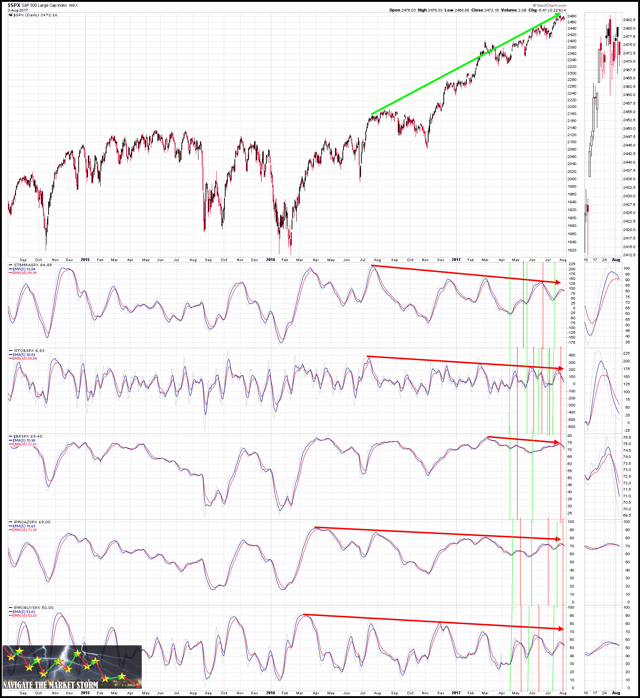 Supporting charts and much more FREE analysis at my site (http://navigatethemarketstorm.com) However be advised that I do ask folks to take a few seconds to register for a log-in, making sure you agree to my legal documents. On my site, be sure to check out the real-time Trading Platform (look for it on the top menu). I am taking feedback!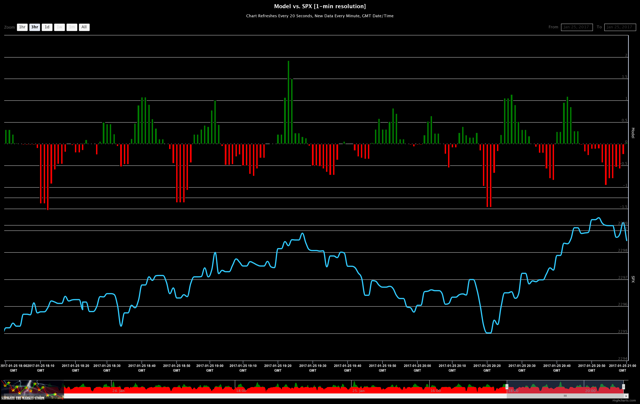 Disclosure: I am/we are short SPY.
Additional disclosure: Long 401K