There has been some interesting long term technical developments in one of the largest BIOTECH firm in the market. 
CELG has broken its major long term top couple weeks ago and stock is trending higher.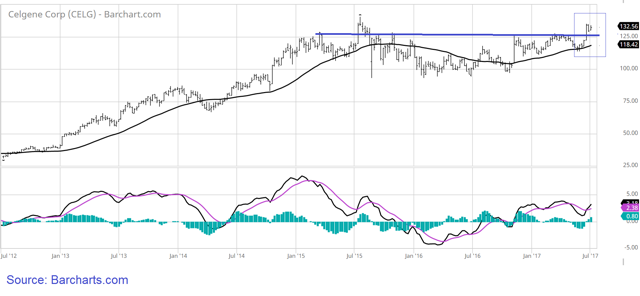 If we analyze the stock 20 years price history, we can have a clearer view about the CELG`s long term trend.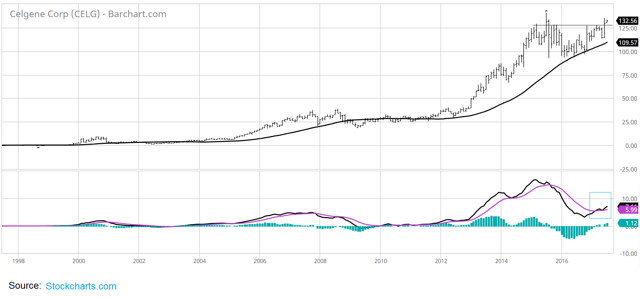 Technically speaking; CELG has been in an intermediate consillidation period since 2015 and stock has been underperfoming the overall market. That said, we are witnessing positive cross over in long term MACD momentum indicator first time since 2015 for CELG. In the meanwhile CELG has broken an important long term resistance level ( check out the first chart ) which I think indicates positive outlook for the shares of CELG in next several quarters. Base on the technicall view; CELG could outperfrom the S&P in the next couple quaters and close the perfromance gap it had against S&P 500 since early 2016.
Check out the below charts to see how much CELG underperform S&P 500 since early 2016
------------------------------------------------------------------------------------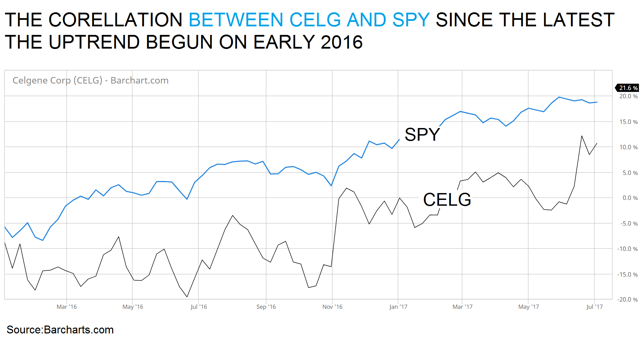 Disclosure: I/we have no positions in any stocks mentioned, and no plans to initiate any positions within the next 72 hours.