Weak smart phone demand implies a soft global growth ahead, continue to Short USD/JPY at peak?
Five reasons to explain the flat bond yield curve
One of the iPhone maker's biggest suppliers, Taiwan Semiconductor Manufacturing, warned last week of weak demand from the mobile phone sector. The warning heightened concerns about a slowdown in smartphone sales. A lengthy period of yield curve flattening that saw the gap between 2- and 10-year yields hit the lowest in a decade also implied the weakness of risk assets.
US stocks ended the week on a downbeat note, as the technology sector came under pressure from concerns about demand for smartphones. The main question is whether the current economic slowing down is the beginning of a secular trend or is it just a short-term cyclical effect. If it is a beginning of a secular trend, investors should always pick up safe-haven assets at dips.
The last time when the difference between long-term and short-term yields narrowed was before the financial crisis. An inverted yield curve — short-term rates higher than long-term rates — is not far away. In the past, this had been a recession indicator. To be fair, we illustrate 5 possible reasons here:
The bond market could be saying the Fed will keep tightening policy in the short term. It could be a stronger growth is on the way, but the Fed is going to bungle it by tightening too quickly and stalling the economy.
Trump administration's economic policy will not work as promised, so long-term inflation expectations are below 2%.
Sub-3% in 10-year yield suggests real growth of about 1%, the "new normal" of low growth.
The scale of intervention in the rates market in the past decade has been unprecedented. It may have rendered the yield curve less useful as an indicator of market expectations. Pension funds and other investors, starved for returns after years of repressed long-term rates, forcing yields back down.
Deepening US government deficits may force short-term rates up first; a very large amount of short-term US debt has been issued recently. The effect may only be felt in long-term bonds later.
Our Picks
EUR/USD – Slightly bearish.
Price may fall to 1.2210 this week as Eurozone PMI data is likely to show its output slowing down.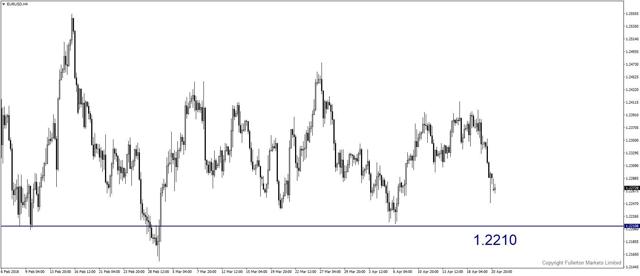 USD/JPY – Slightly bearish.
Growth outlook remains favourable to safe-haven assets; this pair may approach 106.60 this week.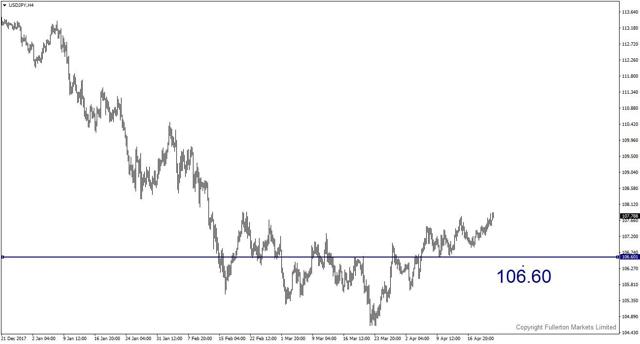 XAU/USD (Gold) – Slightly bullish.
We expect price to rise towards 1345 this week on demand of safe-havens.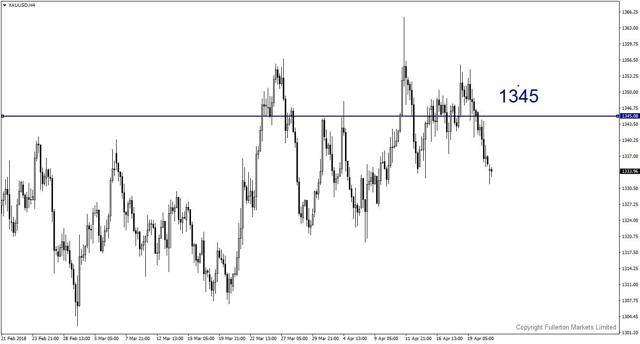 Fullerton Markets Research Team
Your Committed Trading Partner