The unexpected jump in China's PMI may boost global stocks market, long AUD/USD
China's manufacturing Purchasing Managers' Index rose to 50.5 from 49.2 last month, the largest jump month on month since 2012
The first official gauge of China's manufacturing sector rebounded in March, signalling a stabilisation in the economy as policy stimulus takes hold. Such data will set to boost the global stocks market as well as Aussie dollar.
The manufacturing Purchasing Managers' Index (PMI) rose to 50.5 from 49.2 last month, the biggest jump on month since 2012. The non-manufacturing PMI – a gauge of services and construction – stood at 54.8 versus 54.3 in February. Leading sub-gauges improved, with new orders and new export orders both jumping to the highest levels in six months. Monetary policy measures have been effective, and the proactive fiscal policies have stabilised investment. Still, the rise in the March data may overstate the actual increase in activity, as the Lunar New Year holiday in February weighed down the February data.
To cushion the economic slowdown, the Chinese government has been directing credit toward smaller businesses and this month announced the biggest tax reduction on record. News that China and the US are closing in on a trade deal also offers reasons for optimism, though a grim outlook for global commerce is a lingering basis for caution.
The effect of policy measures is evident in Standard Chartered Plc's survey of more than 500 small and medium-sized businesses, as the gauge jumped to the highest level in 10 months. Both domestic and external demand recovered, boosting sales and production, according to the sub-indexes of the gauge. An indicator of credit conditions jumped to the highest level since 2017.
Onshore stocks extended gained last month as trade deal prospects fuelled investors' optimism, and iron ore prices also hovered at a high level. Outbound shipments from South Korea, a major supplier of components to Chinese assemblers of electronics such as iPhones, narrowed its year-on-year decline this month, signalling that the global electronics trade is at least not in a downward spiral.
On the other hand, US-China trade talks resume when Vice Premier Liu He leads a delegation to Washington, days after negotiations in Beijing. We do not expect anything developed there to have any meaningful impact on the market.
Our Picks
EUR/USD: This pair may drop towards 1.1185 as the downward trend remains intact.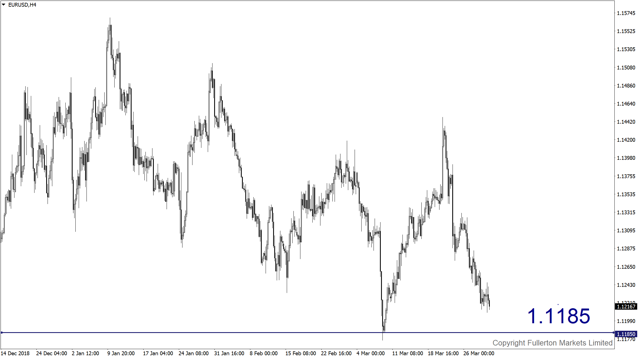 Hang Seng Index: This index may rise towards 29280 after China released the strong PMI figures.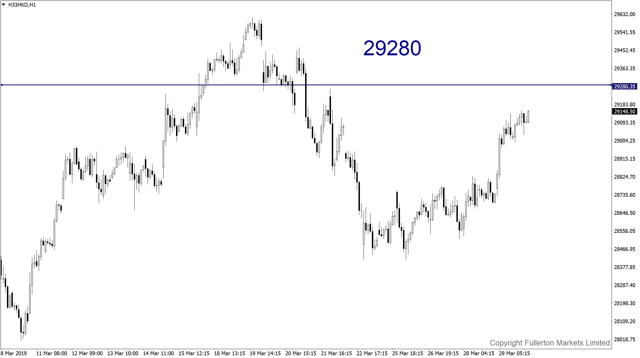 AUD/USD: This pair may rise towards 0.7135, boosted by a potential stocks market rally this week.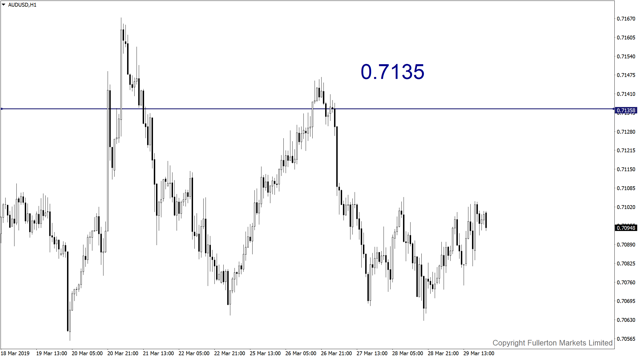 XAU/USD: This pair may fall towards 1285 this week.