Letting go of an employee is never easy nor fun, especially during a pandemic when people can't afford to lose their jobs. This being said, there are certain instances where letting go is simply the right thing to do.
A company, after all, is only as strong as its people. And if your employees can't show that they're invested or putting in the effort, even amid compassion and understanding, that probably means they've reached their final clock in.
But how do you decide that someone has to be let go? Which employees are worth the final punishment of termination?
1) Their Attitude Needs Adjusting
We often tend to hire people based on credentials and intelligence. However, intelligence extends well past the reach of just grades or work experience. It also involves learning how to cooperate and work with different kinds of people.
There's a big difference between somebody who's tough and doesn't get pushed around easily versus somebody who's argumentative and just plain rude. While the former can be a useful asset in the right setting, the latter can't work in a team because they simply don't want to.
So, if you have an employee who is so prideful and uncooperative that they refuse to make reasonable adjustments or do better to fit in with the company culture, perhaps that's a sign that there's a problem that needs fixing.
2) Work's Getting Slower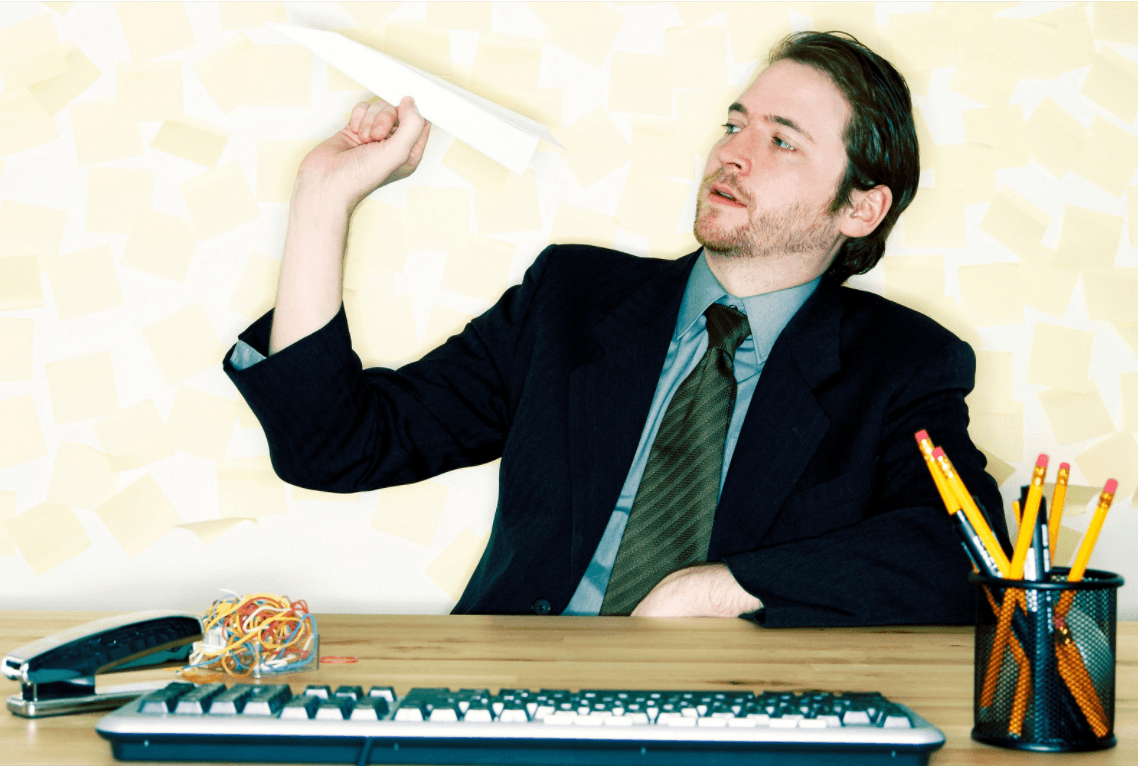 There's a reason people call a workforce a "team," and that's because it is one, or at the very least, should be one. But if your team is not getting anywhere because someone keeps delaying the process, then maybe that person needs to go.
In any team setting, everyone has to work together to reach one goal. Every process in the workflow is important, and requires that everyone plays their part and executes their responsibilities in a timely manner. This is why it's not okay to have people who refuse to see themselves as part of a larger scheme, and thus care little about being the bottleneck in any process.
So, if you have a lazy employee, and you've also noticed your workplace getting slower and producing less, it probably isn't a coincidence. Prioritise workers who see the company's victory as everybody's victory, and boot those who don't.
3) No Personal Growth in Sight
One common question asked in job interviews is "Where do you see yourself in five years?" And interviewees tend to answer this question with a slew of pretty answers about their future in the company. What they fail to realise, however, is that five-year growth isn't just about company growth. It's about personal growth.
It might be normal for employees to start slow and have a long learning curve. But if an employee refuses to keep up with the pace over time, the underwhelming output will reveal itself eventually.
Make sure you look out for these signs. It could be an employee who refuses to learn from their mentor, or accept and work on constructive criticism. It's these small displays of lacking work ethic that can help you weed out the people who aren't willing to stick it for the long term. If an employee is simply unwilling to learn, improve and grow with their role in the company, then maybe you should consider cutting your losses early, and terminating them right away.
4) It's the Small Things
Listen, no one expects people to be 100% dedicated to their job all the time. There are going to be periods of burnout and putting in less effort than usual. But if these periods of an employee's lack of effort are obvious and extensive, then that's a sign it's time to let them go.
One way to potentially solve these issues is by giving them smaller tasks to do. Having them successfully accomplish these can help to boost their motivation level, so if they really can't keep up, maybe that shows you shouldn't keep up with them either.
Don't let your workplace be harmed by people who are just consistently nonchalant. It might seem like a small thing, but it takes just one person that doesn't care for their work to eventually affect the entire workplace like a curse.
5) You Become Their Employee
As a leader, your job is to integrate with your team while simultaneously offering guidance and leading by example. This in no way means that you have to cover for your employees and start doing their jobs for them.
Sure, you're expected to help out your employees now and then. There are going to be some tasks they can't handle on their own. But if they're starting to rely too much on you to get their tasks done, that means they can't be trusted on their own.
Co-dependency in any relationship is a bad thing, and the same is true for work. Don't let lazy employees trick you into doing their job for them or be an enabler of idleness or incompetence. Instead, find people who are willing and responsible enough to pick up the slack and help out the team.
To your success,
Mario
[Visit www.mariosingh.com now to enjoy a FREE e-book of my latest "37 Essential Principles for Massive Success" when you subscribe!]
---
Originally published at https://mariosingh.com