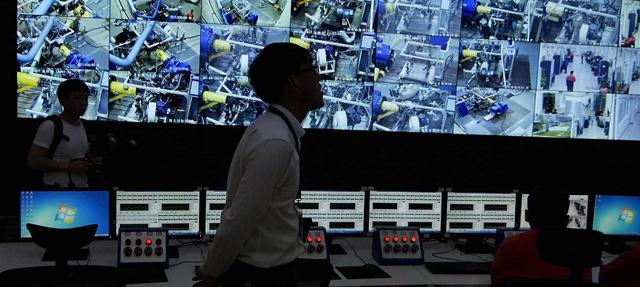 In 2017, investors in TSLA looked (if their horizons did reach beyond the Silicon Valley) with envy at China's Geely Automobile Holdings Ltd (0175.HK). In 2017, Geely was the hottest auto stock, adding a whopping 266% in the course of the year. In 2018, fortunes reversed. In the first half of the year, Geely Auto lost 10% at the Hong Kong exchange. When China as a whole turned sour in the past weeks, the former darling turned into damaged goods. Overall, Geely Auto lost 44% year-to-date.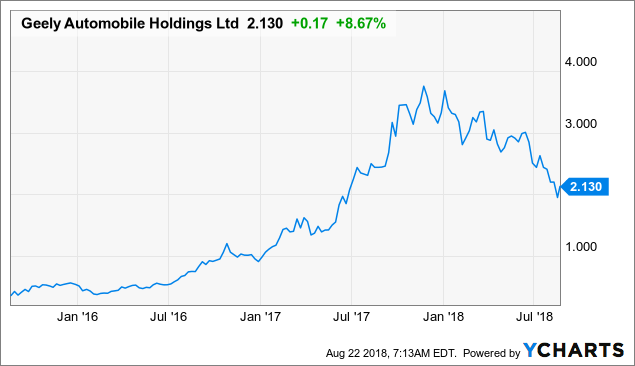 [object HTMLElement]
In the past two days, the Geely share showed sudden signs of life. Here is why.
Today, August 22 2018, Geely Automobile Holdings Limited announced interim results for the first half of 2018, exceeding its own expectations with a total revenue (ex the revenue of its LYNK&CO JV) of RMB53.71 billion ( $7.85 billion), up 36%. Profit attributable to the equity holders of the company for the first half of 2018 was up 54% year-on-year to RMB6.67 billion. Diluted earnings per share (EPS) were up 52% to RMB72.65 cents.
The Group sold a total of 766,630 units of vehicles (including LYNK & CO) in the first half of 2018, up 44% YoY, which filled management with the confidence that it "will exceed the 2018 full year sales target of 1,580,000 units," as the company said in a statement.
For the remainder of 2018, the Geely wants to launch a virtual fireworks of new models, including a new version of its "Boyue" mid-size SUV, a new A0 segment SUV, a brand new A segment sedan with leading fuel efficiency, two pure electric vehicle models, one of them a crossover. Geely will launch its first MPV, and new NEV (New Energy Vehicle) versions for existing major models. Its LYNK&Co lifestyle brand is expected to launch a new "03" model this year, along with plug-in hybrid versions of the 01, 02, and 03.
Geely is aggressively expanding its dealer network, which had reached 965 stores by end of July 2018. With average annual sales of 1,314 units per store (up 31.3%) "over 95% of Geely Auto dealers are now profitable," the company says, stating that "the remaining 5% are centers that have just opened." The company takes great pleasure in stating that "125 dealers have joined Geely Auto from joint-venture brands which have previously operated American, European, Japanese or Korean origin."
This statement reflects Geely's long-held intention of taking market share from the overseas joint ventures, fueled by a new-found automotive nationalism among China's younger buyers. Foreign-branded cars still outsell homegrowns by 57:43 in China, but their former stranglehold is slowly eroding as the Chinese offers are ever-increasing in variety, and most of all quality.
Nobody is better positioned to cash-in on that trend.
According to Bloomberg and Automotive News, "Geely Automobile Holdings surpassed its top three Japanese rivals to become the third-largest automaker in China after Volkswagen Group and General Motors, helped by models that appeal to the nation's young consumers."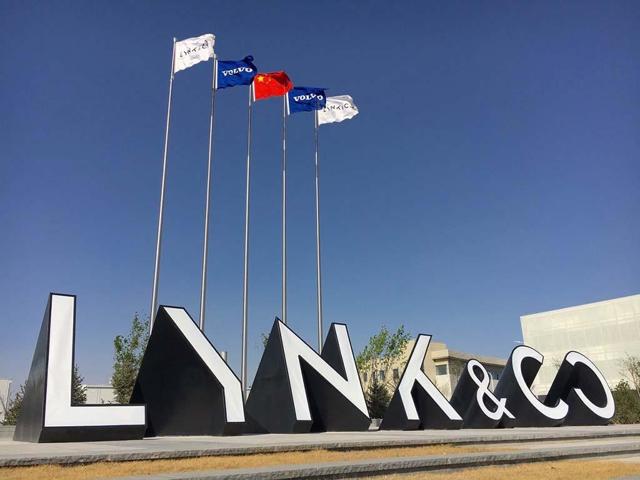 It used to be next to impossible to penetrate the security of a Chinese car plant, but last year, I was able to get inside Geely's Chinese facilities twice, once into its R&D and design centers, and once into the new Lynk&Co plant in Luqiao. I am hard to impress as far as car factories go, but each time, I was. Geely made the best of its investment into Volvo, and it gave European engineers the funds to build their dream factories in China. (You too can get into a Geely factory, if you hurry. In November, Geely's brand-new Zhangjiakou, China, factory will be a stop of the world-tour of the best car factories. For details, click here.)
The numbers above show that Geely definitely is doing everything right. If the price of a share goes down 44% in the same period when earnings per share climb 52%, you know the situation is worth your attention. Will you be right in putting your money into Geely? Taking a long-term view, there cannot be any doubt. While the U.S. and EU auto markets show signs of exhaustion, the Chinese market has nowhere to go than up, and that for a long time. In a country of nearly 1.4 billion, only around 150 per 1,000 Chinese own a car, compared to 900 in the U.S. and between 500 and 600 in Western Europe.
Geely famously bought Volvo Cars from Ford when the company needed money, and it recently took control of the British sports-car maker LotusCars and Malaysia's Proton. With  a 9.7 percent stake in Daimler AG, Geely is the company's largest largest shareholder. Having bought Terrafugia, the company even dabbles in flying cars.
Disclosure: I/we have no positions in any stocks mentioned, and no plans to initiate any positions within the next 72 hours.
Additional disclosure: I am neither long, nor short any stocks. I have zero knowledge of the stock market, but a life's worth of experience in the automotive field.