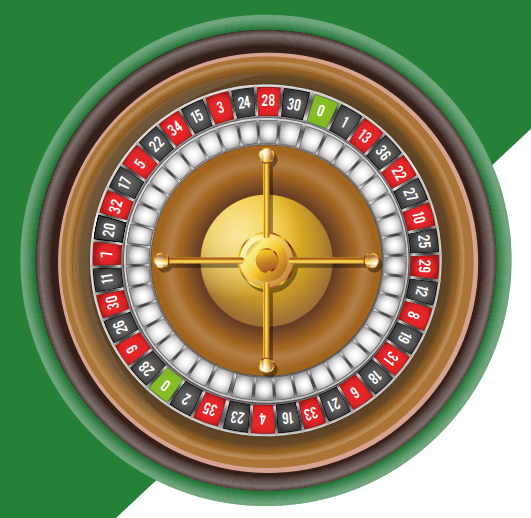 The crypto market hasn't been an easy place to make money over the past 12-14 months. The bear market wiped out many projects that were once seen as very promising. Yet, there is reason to be hopeful. It appears that money is returning to some of the larger currencies like Bitcoin (BTC). Eventually, that capital flow should trickle down to the altcoins. However, unlike 2017 when nearly every altcoin pumped to unimaginable valuations, only the strongest projects that have real world usage are likely to perform well in future bull markets. Because of that, traders must exercise a lot of caution before deploying their hard-earned capital. Most of my time is spent performing due diligence on various projects and one project that appears to have the makings of a sure-fire winner is TokenRoll (TKR).
TokenRoll Value Proposition
As mentioned in the introduction, going forward, successful projects must have the ability to solve real world problems. That will result in consumer demand, mass adoption, and eventually, token price appreciation.
TokenRoll solves the primary issues of both centralized and decentralized online casinos by building a decentralized protocol that gamblers can access without having to interact with the complicated blockchain. The platform will offer the following benefits:
Built upon a decentralized structure
Users can bet directly through FIAT by using USD Stable Token
Transparent history and reward storage
No blockchain or technical knowledge required
No security vulnerabilities due to the sharing of personal data
Instant withdrawals
No betting limits
Focuses on the social aspect by enabling communication channels
While all of those benefits are exciting, the one that really got my attention was the ability to bet through the use of the USD Stable Token. This means that users won't have to worry about buying Tron (TRX token standard is TRX20) or other tokens. Additionally, users won't have to worry about tokens dropping in value. One of the most popular Bitcoin betting sites, Nitrogen Sports, doesn't offer that. And users certainly have been hit hard over the past year as the collapse of Bitcoin's price eroded any gambling profits they may have enjoyed. I really do believe that betting through a stable token is an absolute game-changer for the industry.
Project Roadmap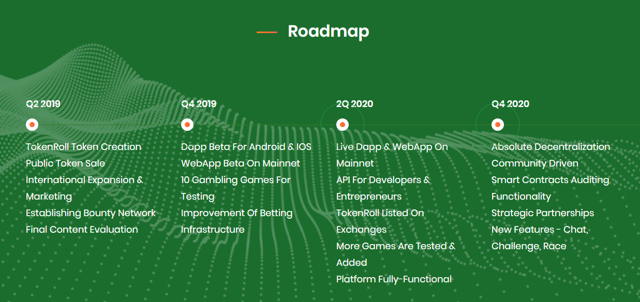 As readers will be able to tell from above, the company has laid out a very detailed and precise roadmap that token owners can follow. The beta test platform is expected to be released by the end of June. There will be 1 game on the beta release in order for developers to find bugs and other issues that can be improved upon before the actual full release.
When the platform does get fully released, users can expect to participate in the following games:
Crypto-based prediction games
Crypto-based lottery
Dice
Traditional casino games like roulette and blackjack
Initial Coin Offering (Currently in Progress)
TokenRoll is currently engaged in an ICO (initial coin offering) that is expected to last until the end of May. 30 million TKR tokens are available to the public which will account for 30% of the company's total supply of 100 million. The other 70 million tokens are used for minting (65%), compensation and advisory fees (3%), and a bounty program (2%) to help market the platform.
The price of each TKR token will be set at $0.03 USD, and interested parties can purchase the tokens via FIAT, BTC, TRX, ETH, and LTC.
Summary
TokenRoll is one of the most promising tokens I've researched in the past several months. The project is attempting to solve the issues commonly associated with centralized online casinos. Given that the global online gambling market is expected to surpass $90 billion by 2024, the potential demand for the TKR token will be astronomical. Getting in at an entry price of $0.03 seems like a real bargain.