[BUY ALERT] Undiscovered Stock With 85% Revenue Growth At 10x Sales
Please Note: Blog posts are not selected, edited or screened by Seeking Alpha editors.
Summary
Seeking Alpha started a new contest named "Top Picks 2021". In this article, I discuss my top pick which is currently tracking #2 in the contest.
This undiscovered technology company is the #1 smartphone personalisation app with 30 mln MAUs. It is growing revenues at 85% YoY and reaching gross margins of 90%.
It's forward EV/revenue multiple of 10.6x is way too low for such a great stock. Insiders agree as they have been buying significant amounts of shares.
We see another 87% short term upside, but more importantly believe the stock might 10x in the long term. The reason will be discussed in this blog post.
We now offer a 15% discount for the next 30 subscribers. Don't hesitate to try out our revolutionary stock picking strategy for free now!
Last month, Seeking Alpha started an interesting contest named "Top Picks 2021".
They asked all 170 Marketplace contributors, including me as founder of Insider Opportunities, to provide their top pick for the coming year with a short explanation. You can read it HERE and HERE.
It was hard for me to pick only one stock because our revolutionary insider strategy has picked so many great opportunities over the past months. Two of those opportunities have been discussed in a blog post and I wanted to update you that they still have great upside:
Liberated Syndication (OTCPK:LSYN) - up 16% since our blog post (vs 6%) - 46% more upside today
I eventually chose small-cap Zedge Inc (ZDGE) as I believe it has the most upside over the coming year from all our current high conviction picks.
Unfortunately, I haven't been able to find time to write a blog post about Zedge earlier and the stock is up 70% already since it was included in our Insider Outperformance Portfolio (we are currently #2 in the top picks contest).
However, with another 87% upside at today's levels, it is not too late to buy the stock on any market weakness!
Picked by our insider strategy
On January 22, Zedge has been discussed in an In Depth Review exclusively for Insider Opportunities members.
We discovered the stock after two insiders purchased significant amounts of shares in January:
CEO Reich purchased $11,652 worth of shares, increasing his prior holding by 7%.
Director Packer purchased $82,005 worth of shares, increasing his prior holding by 13%.
Zedge got picked by our IO Golden Growth Algorithm which picks out the winning growth stocks from insider purchases. The stocks found by this algorithm over the past decade on average yielded an annual return of 32.4%, more than doubling the S&P 500! Here are some of the top historical growth picks by the algorithm: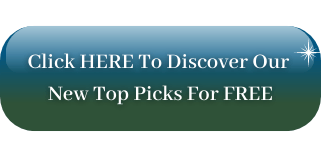 We were Immediately convinced that Zedge could be a great stock to buy.
The company explained 
Zedge, founded in 2003 and IPO'd in 2016, is a smartphone personalisation app which provides thousands of ringtones, wallpapers, notification sounds, widgets, etc. This is a very interesting market as smartphones become increasingly important in our lives. 
Zedge has a very loyal customer base with a staggering 32 mln monthly active users ("MAUs") who downloaded 1.2 bln items (!) in 2020. It has been consistently at the top of the Play Store and has a 4.5/5 rating. We believe Zedge has a "network effect" moat which protects their business from competition. Users are very loyal because they can find unique content from their favourite artists only on the Zedge app.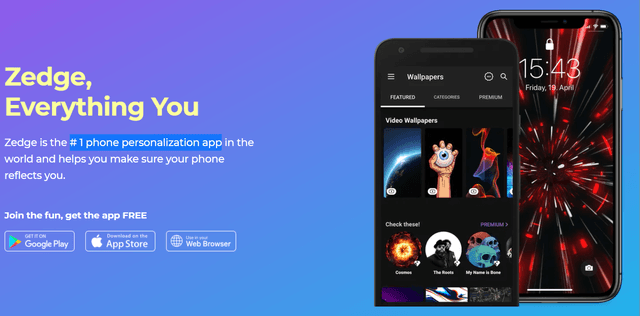 (Source: Zedge website)
Zedge earns money via three resources:
Advertisements displayed on the Zedge app. The company gradually improvement their advertisement algorithms over the years.
Subscriptions for $1/month or $5/year to clear ads and improve the user experience. This subscription model has been introduced in 2019 and has been a success so far with 609,000 subscribers as of last quarter.
Tokens sold to customers. These tokens can be used to purchase exclusive wallpapers and ringtones.
Historically, Zedge's growth has been sluggish. This can be explained by the fact that management focused on growing their user base instead of growing revenues/profits.
2020 has been a pivot year for the company as it started to roll out features such as subscriptions and advertisements to monetise this loyal customer base. The results were phenomenal...
85% revenue growth is just the beginning
Annual revenue growth accelerated to 8.7% in FY Q3 2020, 39.2% in Q4 2020 and 85.0% in its most recent Q1 2021 which ended on October 31. Profitability also increased dramatically with EPS of $0.08 and operating cash flow of $1.5 mln.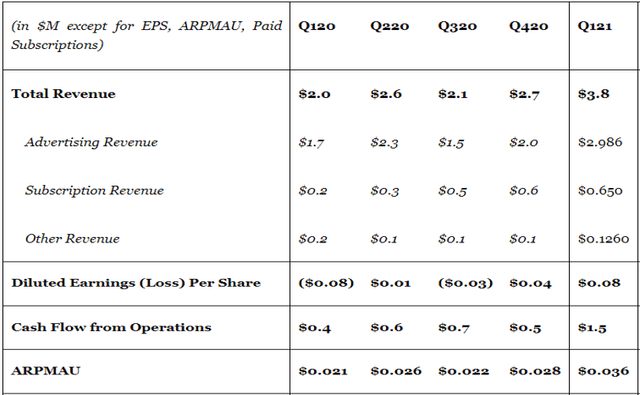 (Source: Zedge investor relations)
We believe this was just the beginning of Zedge's growth trajectory as there are several catalysts which could boost this growth even further over the coming quarters:
New community features: Zedge is planning to launch new features such as the possibility to like and comment to content and follow favourite artists. This would increase the desire of users to return to the app more often, increasing advertisement revenues.
Further growth of subscriptions: Zedge's subscription offerings are in a very early stage (2% of MAUs is currently subscribed). Zedge is going to roll out additional features (such as exclusive content) which will make subscribing more appealing for users.
Expansion to new apps: It is the intention of Zedge to launch new applications which will be offered to existing subscribers. Shortz, a serialised chat fiction app for entertainment purposes, is currently in beta-trial. Management is also looking to launch gaming apps to add to their portfolio.
The recently-launched iOS 14 in September provides the opportunity to personalise widgets and app icons, which was not possible before. Currently, 90% of Zedge's MAUs are Android users, but growth could accelerate from iOS over the coming months.
The insider purchases gives us confidence that these catalysts will fuel revenue growth over the coming quarters/years.
87% short term upside with potential to 10x in the long term
Zedge has the potential to become a cash machine very soon as it is generating 89% gross margins and growing revenues at 85%.
The market oftentimes prices such stocks at more than 50x EV/revenues. Because Zedge is still an undiscovered stock by the market, it is only valued at a fwd EV/revenue multiple of 10.6x.
We believe its fair value is at least $23.60 for the short term based on our conservative projections for 2022 (combination of 12x our expected revenue and 30x expected free cash flows)
However, the potential is much bigger in the long term. Its average revenue per MAU ("ARPMAU") of $0.036 is still many times lower than social media and gaming applications:

(Source: Insider Opportunities research based on company filings)
However, we believe this gap will be reduced as management starts to focus on customer monetisation. The potential is gigantic with 32 mln MAUs.
If Zedge achieves an ARPMAU of only 1/4 compared to peers, the stock can grow by 10x in the long term. 
In only one month, our members are already up by 70% on Zedge. However, most of them (including me) hold their positions for the long term potential.
Over the past months the stock has shown a consistent pattern of strong surges followed by a consolidation. We expect it to bottom out around $12 and set up for a new break-out in March. 

(Source: Tradingview)
Increase your investment success with our revolutionary stock picking strategy
It has become very challenging recently to find great investment opportunities given the record high valuations and uncertainties.
Insider Opportunities could be a great fit for your investment objectives as it is still able to find numerous undiscovered investing opportunities like Zedge.
Don't hesitate to try it out now as we currently offer a 14-day FREE trial and 15% discount for the next 30 members!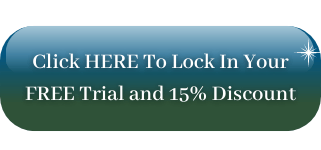 Here are two of our members who share their success story since joining Insider Opportunities: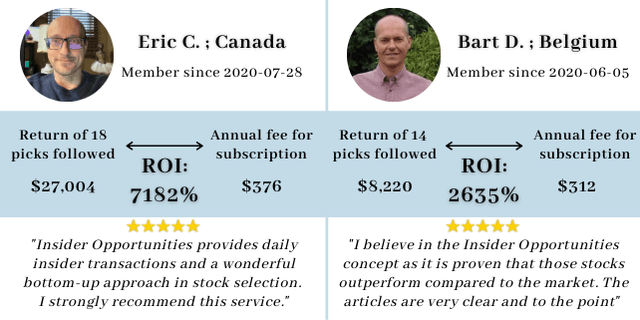 Analyst's Disclosure: I am/we are long ZDGE.
Seeking Alpha's Disclosure: Past performance is no guarantee of future results. No recommendation or advice is being given as to whether any investment is suitable for a particular investor. Any views or opinions expressed above may not reflect those of Seeking Alpha as a whole. Seeking Alpha is not a licensed securities dealer, broker or US investment adviser or investment bank. Our analysts are third party authors that include both professional investors and individual investors who may not be licensed or certified by any institute or regulatory body.