Dear fellow investor,
You probably mentioned that I have been inactive on the public Seeking Alpha website recently.
That's because I dedicated the last couple of months on empirical research to improve our insider strategy at Insider Opportunities. Consequently, we can provide our members even better investing ideas than before which increase their success dramatically.
The timing of introducing our three fresh algorithms couldn't be better than today. Due to the record high valuations and uncertainties, you probably have mentioned that it becomes increasingly challenging to find great investment ideas with confidence. Where should you look in the market during a sell-off like yesterday?
Let us help you with that. At Insider Opportunities we adopt a revolutionary strategy to discover winning stocks.
Start finding undiscovered stocks today
Just this week, our members received 4 great investment ideas via our daily Insider at Breakfast article.
This exclusive article provides all insider purchases in the US of the day before, ranked by our value, growth and biotech algorithms. When this ranking reaches a certain threshold, the stock gets "picked" and the opportunity gets discussed.
Our members can be confident that these stocks will generate them strong returns.
Insiders (CFOs, CEOs, board members...) know their company better than anyone else. They purchase their stock when it is significantly undervalued. Afterwards, we use our time-tested algorithms to pick out the winning stocks from these insider purchases.
The results are phenomenal.
Our three algorithms (value, growth, biotech) have picked 782 stocks since 2010. Their one-year return on average more than tripled the S&P 500 performance.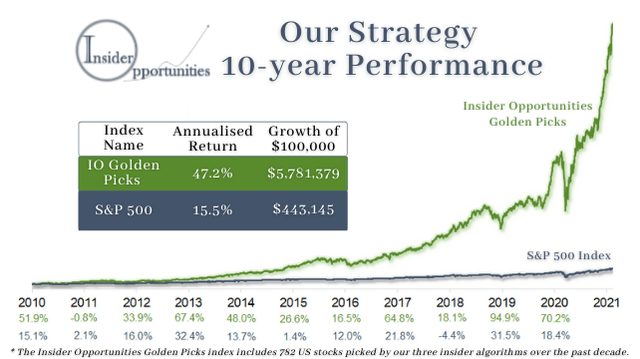 Example of one of our winning investment ideas
In November, we provided our members an amazing investment opportunity they have never heard about: Chromadex (CDXC).
This company discovered an anti-ageing supplement which also helps against Covid-19. The CFO, CEO and majority shareholder and billionaire Li Ka Shing purchased a lot of shares in anticipating of the market discovering this anti-ageing pill.
Last week, the market finally found out about its huge potential as a phase 3 trial showed that it accelerates the recovery time of Covid-19 patients by 3.5 days (similar to Gilead's Remdesivir). 
Our members can now capture a profit of more than 280% in only 4 months. 
That's the power of our insider strategy: being one step ahead of the market to find winning investment ideas.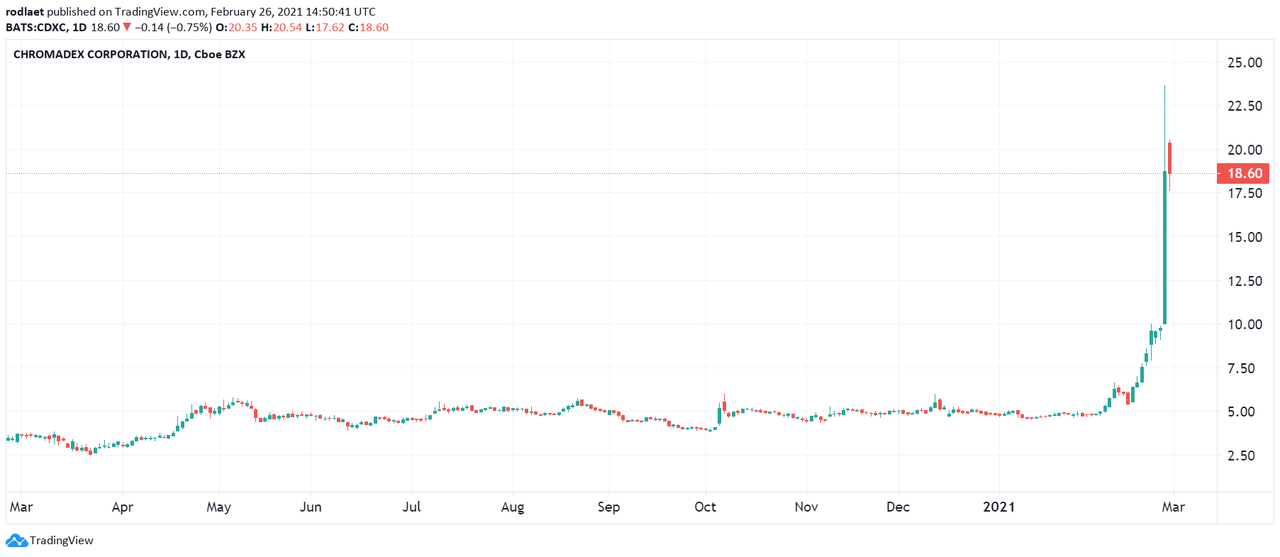 This is just one stock in our Insider Outperformance Portfolio which generated phenomenal returns over the past months: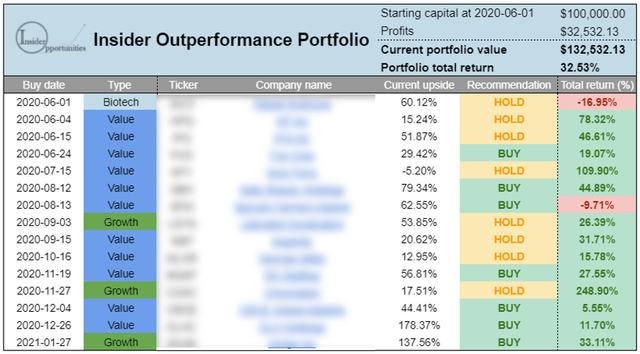 It has never been as important as today that you adopt a proven strategy in the stock market. Let us help you in navigating through this tough market environment. 
This week we decided to provide a limited 15% discount to the first 30 new subscribers at Insider Opportunities.
Due to the strong demand, there are already 18 places gone and only 12 left!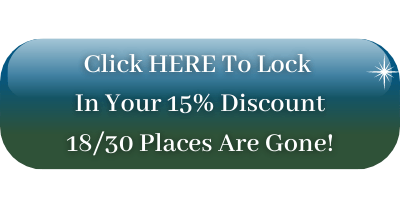 Additionally, you will receive a 14-day FREE trial to try it out without any obligations! 
Don't hesitate to improve your investing success today! Here are just two example of investors who were in your position and decided to start a membership: