Continental Coal (ASX: CCC) expects its Penumbra Coal Mine in South Africa to come in within the ZAR325 million (A$39 million) budget as the first Continuous Miner and associated equipment was delivered on site.
Work on the mine is currently about 60% complete with underground coal mining activities expected to start in October 2012 with first thermal coal production on track for 30 October 2012.
Penumbra is expected to deliver in the 2013 financial year coal sales of 225,000 tonnes at total FOB costs of about US$55 per tonne.
Penumbra progress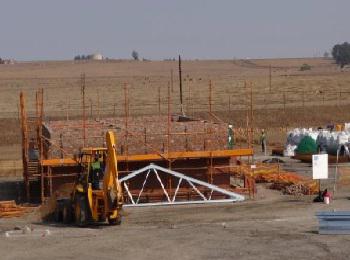 The Penumbra development, which continues to be focused on the advancement of the twin decline and surface infrastructure, currently has no identified cost overruns and is not forecast to draw upon any of the contingency amount of ZAR17.5 million.
Upon completion of the mine development these funds are forecast to be utilised for the Continental's other coal mining and development activities in South Africa.
As at 20 September, decline development contractor Murray & Roberts, had advanced the twin declines a combined length of 593.3 metres while the conveyor road and travelling road were advanced 262 metres and 280.3 metres respectively.
The remaining 155 metres of decline is forecast to be completed over the next 5 weeks to allow underground mining activities to commence by 30 October 2012.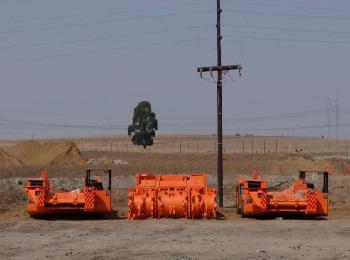 Continental is also carrying out commissioning of the first of two 14HM15 Continuous Miners and two of the four 10SC32 Shuttle Cars that will be used in the underground coal mining operations.
The company had taken delivery of the equipment on 20 September.
First drawings on the ZAR253 million secured project finance debt facility from ABSA Capital are anticipated in the coming weeks and will be used to fund the outstanding capital development costs of the project development.
ROM coal production at Penumbra of 35,800 tonnes is forecast in the December 2012 quarter, increasing to 105,400 tonnes and 195,000 tonnes in the March 2013 and June 2013 quarters respectively.
The thermal coal will be transported by rail through to the Richards Bay Coal Terminal and sold under existing off-take agreements.
Penumbra is located about 3 kilometres from Continental's Ferreira and Delta operations. It is a conventional underground thermal coal bord and pillar mining operation accessed by twin declines.
It targets a single C-lower seam at depth of 50 metres to 115 metres with two fully mechanised production sections each with a continuous miner.
Penumbra will be Continental's third operating mine in as many years, demonstrating the management's ability to develop new greenfield underground mines.
Project Economics
Penumbra is expected to reach annual ROM coal production of 750,000 tonnes with forecast primary yields of 67%.
Annual export coal sales are expected to hit 500,000 tonnes at total cost of ZAR267 per tonne and FOB cost of ZAR490 per tonne.
With export coal prices of about ZAR770 per tonne towards the end of August, Continental expects net earnings of ZAR290 per tonne on annual sales revenue of ZAR385 million.
Analysis
Penumbra has impressive metrics perhaps not fully understood by the market. With Capital development costs of approx US$40m, Penumbra is forecast to generate annual sales revenue of A$45m and annual EBITDA of A$17m.
In addition, Penumbra is fully funded into coal production with first coal production slated for 4Q 2012. Penumbra is forecast to more than double the company's production of thermal coal in the short term and double its earnings in the medium term.
In short, Penumbra provides an inflexion point which should provide a base for re-rating as the countdown to production gets nearer. The current valuation of $24.9m (share price of $0.058) for CCC does not reflect this incoming cash generation profile.
Proactive Investors considers that a fair value share price for CCC given the above and value of other coal assets is closer to $0.10 to $0.15 in the next 12-18 months.
Proactive Investors is a market leader in the investment news space, providing ASX "Small and Mid-cap" company news, research reports, StockTube videos and One2One Investor Forums.