Elemental Minerals' (ASX:ELM) Sintoukola potash projects located on the Republic of Congo coastline have potential to be among the world's lowest-cost potash producers.
Kola has a 1.05B tonne resource of high grade sylvinite (33% KCl), and Dougou a 3.1B tonne resource of high grade carnallitite (21% KCl).
The Phased Implementation Study for Kola, projects operating costs (OPEX) of US$91 per tonne of Muriate of Potash which is lower than African peer companies with OPEX of US$125 - US$165 per tonne (MoP).
A Scoping Study for solution mining at the Dougou Deposit has an even lower OPEX of US$68 per tonne of MoP.
Follow up studies underway at Kola (NYSE:BFS) and Dougou (NYSE:PFS) should confirm even lower Capex and rank them amongst lowest global quartile OPEX projects boosting project economics.
The projects benefit from proximity to bulk export facility options, the availability of low-cost energy in the RoC and enjoy direct and low cost access to major fertilizer markets in Brazil.
Projected EBITDA/tonne of Dougou and Kola are higher than its peer group (scoping studies) while delivered cost/tonne is also lower.
Our view: We think the next 6 months will be critical for Elemental with several upcoming catalysts including: the Dougou PFS and ESIA, the Kola BFS, investment into Elemental in the near term and offtake negotiations of MoP.
Kola and Dougou JORC projects are undervalued based on current valuation of US$0.04 per tonne of contained potash minerals, when their African peers are valued at US$0.27 to US$0.53 per tonne for smaller and lower grade potash resources.
Elemental has also entered a non-binding term sheet with India's Shapoorji Pallonji Group, which has the potential to provide an entry point into the Indian market.
Proactive Investors has calculated a 12 month valuation of $0.52 for Elemental based on its resource base as well as a comparison to peers. Investment into Elemental and finalization of offtake would boost this target. (See Valuation and Peer Group Comparison). Speculative Buy.
ASX Code: ELM
Recommendation: Speculative Buy
Sector: Materials
12 Month Price Target: $0.52
Current Share Price: $0.19
52 Week -: High: $0.28/Low: $0.012
Issued Ordinary Shares: 406.8M
Options: 107.4M
Market Cap: $77.3M
Cash (Sep 15): $5.5M
Enterprise Value: $70.9M
Major Shareholders:
Harlequin Investments: 21.48%
Dingyl Group: 17.31%
EMC Investments (founders): 8.49%
Directors and Management:
Non Exec Chairman: Thomas Borman
Managing Director: John Sanders
Non-Exec Director: Sam Middlemas
Non-Exec Director: Michael Golding
Non-Exec Director: Leonard Math
BACKGROUND
Elemental Minerals (ASX:ELM) is an ASX listed resource and exploration Company that is developing a world class and high grade potash district, in the Republic of Congo known as the Sintoukola Projects that cover 1,067 square kilometres.
Elemental has a 97% ownership interest in Sintoukola which includes a Mining Lease for the Kola Deposit and Exploration Permit for the Dougou Deposit and Yangala Prospect.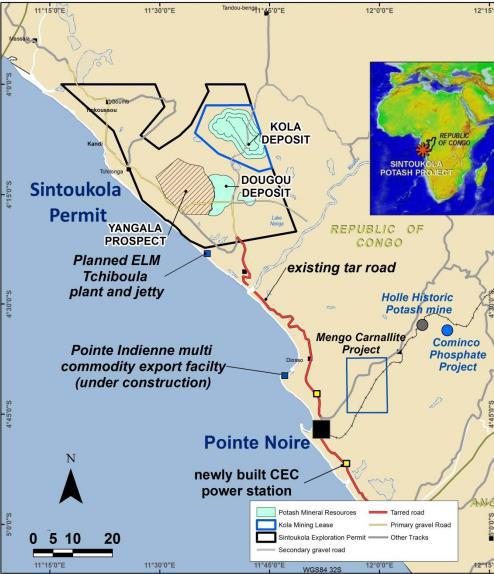 Figure 1: Sintoukola is strategically located next to established export infrastructure and low cost energy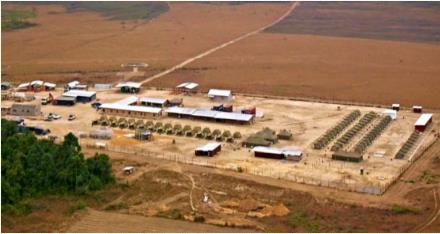 Figure 2: Drill farm and development facilities already in place at Sintoukola
Sintoukola hosts a long life pipeline of quality projects that include:
KOLA SYLVINITE DEPOSIT
The Kola Deposit contains a JORC Compliant Measured and Indicated Sylvinite Resource of 573 million tonnes at a grade of 33.1% KCI, and an additional and very large Inferred Resource (that was not utilised in the Preliminary Feasibility Study) of 475 million tonnes at a grade of 32.5% KCI.


Figure 3: JORC Resources at Kola
Kola has a number of outstanding highlights that include:
- Resources are very shallow and located in four seams that are found at depths of 200 to 300 metres below the surface. The current reserves only consider two of the four seams (Upper Seam and Lower Seam)
- The seams average 4 metres in thickness and lie flat or have a gentle dip with relatively uniform grade and is ideally suited to extraction with continuous mining machinery.
- The Kola sylvinite ore is homogeneous and carries very low levels of contaminants, where sulphate and insoluables are less than 1% and magnesium is less than 0.1%. This ensures that Kola can benefit from a simple and proven process flowsheet.
DOUGOU CARNALLITITE DEPOSIT
The Dougou Deposit is much larger than Kola at a JORC Compliant Measured, Indicated and Inferred Resource of 3.1 billion tonnes, with a grade of 20.7% KCI that includes the Hangingwall Seam of 875 million tonnes at a grade of 24.7% KCI.


Figure 4: Dougou Carnallitite Resources
Dougou highlights include:
- Resources are contained within four seams that average a combined thickness of 35 metres that remain open to the north, east and south, with exploration permit renewed in January, 2015. This makes it ideally suited to solution mining.
- The seams exhibit very simple flat lying geometry that are continuous and carry uniform grades and thickness variation is minimal.
- The carnallitite is homogeneous and carries low levels of contaminants where insoluables and sulphate are less than 1%.
YANGALA SYLVINITITE PROSPECT - CONTAINS HIGHEST GRADE POTASH SEAM KNOWN ON EARTH
Recent drilling of two drill holes placed 1,400 metres apart at Yangala testing the Hangingwall Seam intersected flat-lying sylvinite: 4.47 meters of grading 57.7% KCI (ED01) and 4.21 of metres grading 59.5% KCI (ED03).
These holes and oil-industry seismic data were used to define a conceptual exploration target of 237 to 470 million tonnes carrying a grade of 55% to 60% KCI, and located at depths of 400 to 600 metres.
Grades at Yangala are more than 35% higher than the highest grades reported in Canadian deposits located in the Province of Saskatchewan which are found at depths of 800 to 1,200 metres.
Proactive Investors notes that 75% of the Sintoukola permit remains unexplored, and provides additional upside for a very significant expansion of potash resources.
TOTAL RESOURCES EXCEED 5 BILLION TONNES ACROSS SINTOUKOLA PROJECTS
Total potash resources are:


Figure 5: Total Mineral Resources are massive and already exceed 5 billion tonnes
Based on current JORC estimates "In place" resources of KCI are now at 1.20 billion tonnes.
The Company has announced that it has commenced fieldwork for the Kola Bankable Feasibility Study and Dougou Pre-Feasibility Study.
TERM SHEET WITH SHAPOORJI
Elemental has also initiated a strategic partnership with an international infrastructure company that aims to provide construction guidance and A$19.3 million in equity funding for the development Sintoukola.
The non-binding term sheet signed with India's Shapoorji Pallonji Group fully funds the feasibility study for the project's Kola sylvinite deposit as well as the prefeasibility study of the planned Dougou mining area.
It is also interesting to note that the Mistry Family (owners of Shapoorji) hold a stake that currently stands at 18.4% in Tata Sons, the holding company of the US$113 billion Tata Group, making the Mistrys the largest individual shareholders in India's most diversified business conglomerate.
Tata Chemicals, subsidiary of Tata with a market cap. of US$1.47 billion, is the Indian market leader in the urea and phosphatic fertiliser segments.
Additionally, the company imports and sells muriate of potash (MOP) and di-ammonium phosphate and supplies organic materials and other specialty fertilisers such as calcium nitrate and zinc sulphate.
This may well be an entry point into the Indian market for Elemental.
KOLA BANKABLE FEASIBILITY STUDIES AIMING AT FIRST PRODUCTION IN 2019
Technical studies are aimed at the implementation of a Phase 1 production rate of 1 million tonnes per annum of Muriate of Potash (potassium 50% and chloride 46%) in 2019, with a ramp up to Phase 2 of 2 million tonnes per annum by 2023.
Kola will be mined by conventional underground methods that will exploit a JORC Proven and Probable Reserve of 152 million tonnes of Sylvinite ore with an average grade of 31.7% KCI.
A Mining License and (Environmental) ESIA Approval were granted in August 2013.
Initial Pre-Feasibility Study completed in September of 2012 has now been updated with a Phased Implementation Study update completed by SRK US Inc., and supported by value engineering studies from AMEC Americas and Alan Auld Engineering that have cut initial CAPEX very significantly.
Phase 1 CAPEX has been reduced by 51% to US$908 million to produce (annualised after tax) cash flow of US$220 million during Phase 1 to self-fund development of Phase 2, to produce annualised (after tax) cash flow of US$ 550 million.
Latest potash price forecast are utilised to estimate an unlevered and after tax Net Present Value (less 10%) of US$1,836 million and Internal Rate of Return of 24.0%, and are based on life of mine OPEX of US$91 per tonne of MoP.
Longer term and steady state OPEX is estimated at US$75 per tonne of MoP.
Elemental is in advanced discussions with potential partners to bring in equity funding that incorporates a phased production ramp-up with Build, Operate, Own and Maintain methodologies, that have been successfully applied on a number of other large projects.
Project requirements will be further reduced through an appropriate mix of debt and equity that will potentially position Kola as the world's lowest cost producer of potash.
REVISED MINE PLAN - COST REDUCTIONS
The Phase 1 Mine Plan will now include one 12 metre diameter main shaft and a secondary 4.5 metre diameter ventilation shaft.
An overland conveyor will now transport run of mine ore to the process plant in the place of a dedicated mine haul road and haul trucks.
Process plant construction will occur in two separate 1 million tonne per annum phases.
Talks are underway with developers of the Pointe Indienne export facility that is located nearby, and may allow for direct storage and loading of potash for export by 2016.
Further cost reductions will result from trucking of compressed natural gas to the process plant, and conversion of the construction camp into an operational accommodation camp.
DOUGOU DEPOSIT - SCOPING STUDY COMPLETED - PRODUCTION IN 2019
The extent and characteristics of potash resources at Dougou indicate that the resource could be fast tracked into production as a smaller scale carnallite solution mine with production capacity that could be expanded in subsequent stages.
In February of 2015 ERCOSPAN Geotechik and Bergbau mbH completed a very positive Scoping Study for envisions Phase 1 production of 400,000 tonnes per annum of MoP commencing in 2019.
The study was based on a JORC compliant Measured and Indicated Resource of 1.1 billion tonnes at a grade of 20.6% KCI.
Phase One CAPEX is estimated at US$430 million (including 20% contingency) to produce average life of mine OPEX (including 3% contingency) of US$67.67 per tonne, and landed cost in Brazil at US$106.57 per tonne of KCI over 47 years.
After tax Net Present Value (less 10%) is estimated at US$880 million and Internal Rate of Return is 21.67%.
Phase 1 free cash flow is estimated at approximately US$100 million per annum, and be sufficient to fund development of Phase Two and Three upgrades.
A real long term product price of US$380 per tonne / free on board from Vancouver was applied, with a premium of US$15 per tonne added for granular product and a US$25 per tonne for transportation to arrive at a US$420 per tonne delivered into Brazil.
A transportation cost of US$13 per tonne from Republic of Congo to Brazil was employed to estimate a free on board price from Pointe Noire.
Phase 1 mining is estimated to produce 400,000 tonnes per annum of K60 Muriate of Potash.
Phase 2 CAPEX is estimated at US$451 million and Phase 3 at US$422.7 million.
Phase 2 mining to start in the 5th year to produce 800,000 tonnes of K60 Muriate of Potash, with 67% granular product.
Phase 3 mining to start 3 years later to produce 1,200,000 tonnes of K60 Muriate of Potash, with 89% granular product.
MINE PLAN AND GEOLOGY
Four potentially economic and extractable Carnallitite seams are contained within an interval that is less than 100 metres in thickness (and has an average thickness of 35 metres) is located 400 to 600 metres below the surface.
Ore will be mined by solution mining, with water pumped into the mineralised seams to dissolve and produce potassium, magnesium and sodium in mineralised brine that will be returned to the surface via recovery wells.
Phase 1 production will include 12 dual well caverns, with approximately 50 metre cavern radius and 70 metre spacing between cavern wells.
To increase KCI content in the brine the Company will use hot solution mining, with recovery estimated at 90.0% from incoming brine.
Phase 1 will mine out 2.5 caverns per year and require the addition of 5 new solution mining wells per year to maintain steady state production.
Phase Two production will utilise 22 caverns and Phase Three will utilise 32 caverns, with brine piped to a centralised process plant where precipitation will produce Halite and Sylvite into solid slurry.
The solid slurry will be separated from the brine and processed using hot leaching and KCI crystallisation to produce a K60 product.
The K60 product will be dried and will be partially compacted before shipment.
The remaining brine from the Carnallite decomposition will be evaporated to produce Carnallite, which will be recycled to the Carnallite decomposition stage, with remaining MgCl2 brine and solid NaCl disposed via deep injection wells or into mined out caverns.
Phase 2 and Phase 3 will deploy 532,000 tonnes per annum of compaction capacity to produce an increasingly larger volume of granular product.
REPUBLIC OF CONGO - HAS BOTH INFRASTRUCTURE AND QUICK ACCESS TO THE BRAZILIAN MARKET
Sintoukola is less than 7 kilometres from a tarred road and within 80 kilometres of Pointe Noire port.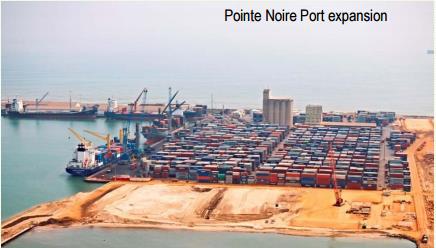 Figure 6: Expansion underway at Point Noire
Power, gas, and water are readily available and a bulk export facility is under construction at Pointe Indienne which is less than 60 kilometres from the permit and mining areas.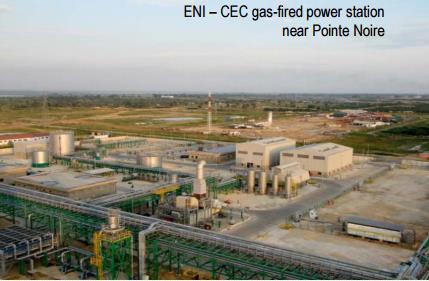 Figure 7: Power station facilities
Pointe Noire is located on a shipping route that is 3,560 nautical miles from Brazil, and is closer than its peers that ship potash from Vancouver over a distance of 8,491 nautical miles, North Western Europe 6,447 miles and the Middle East 6,441 miles.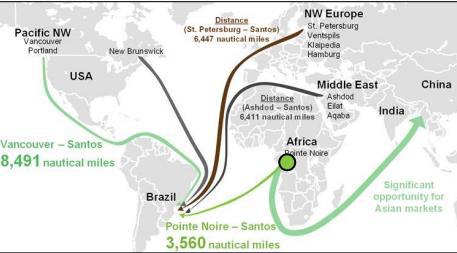 Figure 8: Shipping distances to Brazil
FISCAL REGIME AND MINING CONVENTIONS
Terms applied to the development of Sintoukola are based on those applied between the Government and MagIndustries' Mengo project, which were gazetted by parliament in 2010..
They include a 30% corporate tax rate, following an 11 year tax holiday, mining roylaty of 3% on EBITDA, and a 10% free carried interest assigned to the Government.
Elemental is currently preparing a draft mining convention for the Kola project, which will be submitted for negotiation to the regulators by the end of 2015.
POTASH
Potash is a salt that contains potassium in a water soluble form that derives its name from pre-industrial age production methods that soaked plant ash in pots of water.
Global production of muriate of potash exceeds 60 million tonnes per year and is mostly used as a fertiliser to enhance the growth of fruit, vegetables, rice, wheat and other grains, sugar, corn, soybeans, palm oil and cotton.
Global population is expected to grow by approximately 300 to 400 million people every 5 years, and associated income growth in developing countries will tend to stimulate a change towards more varied and meat based , crop intensive diets that will drive demand for potash.
The world's largest consumers of potash include China, United States, India and Brazil which imports 90% of its needs (consuming 8.6 million tonnes per annum), and represents a major market for Elemental Minerals potash.
BHP Billiton has forecast that potash will fall into deficit after 2020, as existing mines are depleted and higher yields are required from arable land to feed a growing population.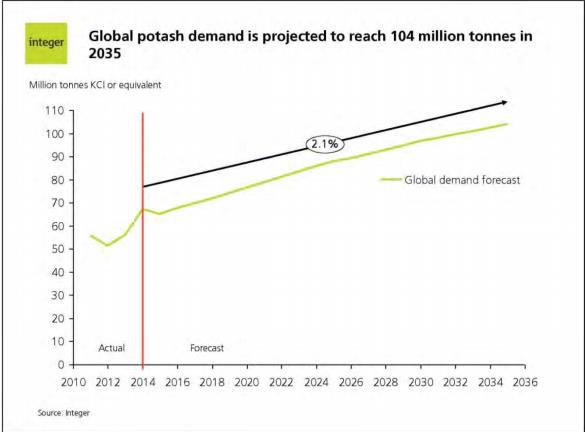 Figure 9: Potash demand forecast to reach 104 million tonnes by 2035
TIMELINE WITH NEAR TERM CATALYSTS
- Ongoing negotiations: Near-term investment into Elemental and offtake negotiations of MoP
- Kola Deposit: Completion of Definitive Feasibility Study in Q3 of 2016
- Dougou Project: Environmental and Social Impact Assessment with completion in Q2 of 2016. Pre-Feasibility Study completion by Q2 of 2016.
- Yangala Project Complete drilling to define a maiden resource and commence Scoping Study.
WORK PROGRAM CATALYSTS
VALUATION AND ANALYSIS
Elemental Minerals is capitalised at $79.3 million, holds (approximate) cash of $5.5 million for an Enterprise Valuation of $73.8 million. The recent capital raising of $4.98 million priced at $0.20 a share was an indicator of the strong investor support and upside potential perceived by investors in Elemental.
On a comparison of the respective total resources held by Elemental Minerals at its Sintoukola Projects against an international peer group of potash project developers, Elemental is clearly undervalued.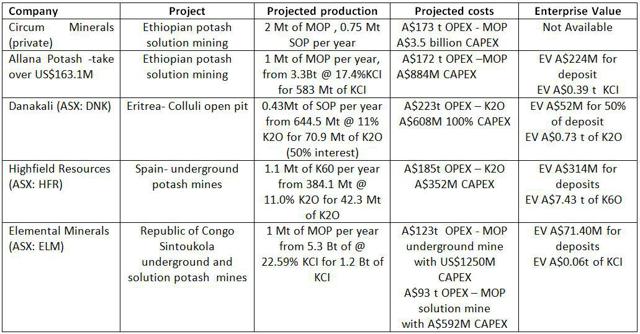 Sintoukola has the largest resource with its peer group and also carries the highest grade.
The inherent advantages that Sintoukola possesses including high grades across its deposits translate into lowest operating costs within the peer group. The further studies at the two main deposits are likely to further reduce the capital and operating costs of its first potash mine.
Elemental's current engagement with entities to secure off take agreements and funding for Sintoukola would substantially de-risk project development and provide a "runway" to production and accelerating a re-rating of the Elemental share price. The top 20 shareholders account for 61% of the issued capital which underscores the potential for capital gains with a tight share register.
Proactive Investors has calculated a 12 month valuation of $0.52 for Elemental based on peer analysis and taking into account upside from improved project economics. Securing off take and investment into Elemental would boost this target.
Elemental and Highfield are planning Phase 1 respective output of circa 1 million tonnes of potash products per year. Highfield has a significantly larger market capitalisation of $448 million than Elemental with $79 million.
Proactive Investors Australia is the market leader in producing news, articles and research reports on ASX emerging companies with distribution in Australia, UK, North America and Hong Kong / China.
Disclaimer
You understand and agree that no content published constitutes a recommendation that any particular security, portfolio of securities, transaction, or investment strategy is suitable or advisable for any specific person. You further understand that none of the information providers or their affiliates will advise you personally concerning the nature, potential advisability, value or suitability of any particular security, portfolio of securities, transaction, investment strategy, or other matter.
You understand that the Site may contain opinions from time to time with regard to securities mentioned in other products, including company related products and that those opinions may be different from those obtained by using another product related to the Company. You understand and agree that contributors may write about securities in which they or their firms have a position, and that they may trade such securities for their own account. In cases where the position is held at the time of publication and such position is known to the Company, appropriate disclosure is made.
However, you understand and agree that at the time of any transaction that you make, one or more contributors may have a position in the securities written about. You understand that price and other data is supplied by sources believed to be reliable, that the calculations herein are made using such data, and that neither such data nor such calculations are guaranteed by these sources, the Company, the information providers or any other person or entity, and may not be complete or accurate.
From time to time, reference may be made in our marketing materials to prior articles and opinions we have published. These references may be selective, may reference only a portion of an article or recommendation, and are likely not to be current. As markets change continuously, previously published information and data may not be current and should not be relied upon.
The contributors make every effort to ensure that the information and material contained in this report is accurate and correct and has been obtained from reliable sources. However, no representation is made about the accuracy or completeness of the information and material and it should not be relied upon as a substitute for the exercise of independent judgment. Proactive Investors does not accept any liability, including negligence, for any loss or damage arising from the use of, or reliance on, the material contained in this report. There are general risks associated with any investment in securities. Investors should be aware that these risks might result in loss of income and capital invested.
WARNING: No recipients should rely on any recommendation (whether express or implied) contained in this document without obtaining specific advice from their advisers. All investors should therefore consider the appropriateness, in light of their own objectives, financial situation and/or needs, before acting on the advice.
DISCLOSURE: Proactive Investors, its directors, associates, employees or representatives may not effect a transaction upon its or their own account in the investments referred to in this report or any related investment until the expiry of 24 hours after the report has been published.