OpGen:
OpGen has recognized the increasing pressure to combat the antibiotic-resistance crisis. The Acuitas Rapid Test provides swift detection of antibiotic-resistant bacteria and quality analysis to help quickly identify resistant pathogens in blood cultures in which those pathogens are present. The Acuitas Lighthouse® Database of pathogens helps to develop technologies, which aim to disrupt the current method of managing infectious diseases. This technology will help to determine if antibiotic-resistant organisms are present and/or active in a patient and help healthcare providers better manage infections in a hospital network.

Current Financial State of Business:

OpGen recently completed a $10M public offering with the help of shareholders and senior management. The net proceeds of $8.7M will help to finance development of the Acuitas Lighthouse Database and Rapid Test, the first of which may begin testing in Q4 and expects to launch for research purposes only starting in 2018. 
The August 8th quarterly report beat Q2 EPS of -$0.16 by $0.01 and missed revenue of $0.7M by $0.13M.

Evan Jones, CEO, stated that by lowering manufacturing footprint and concentrating research and development on the Acuitas Rapid Test, OpGen is on track to reduce operating expenses by 25%-30% in the second half of 2017, about $4M-$5M, a serious reduction in OpGen's cash burn. Q2 saw reduced operating expenses by ~$1M without a loss in revenue.
Business Advancements/Opportunities:

In July, OpGen received approval from the NY State Department of Health for the Acuitas MDRO Gene Test for use by NY State physicians and health care providers. The test is able to provide information on 10 multidrug-resistant organisms (MDROs) from a single specimen. The CDC claims that "at least 2 million people in the U.S. become infected with [antibiotic-resistant] bacteria and at least 23,000 people die each year as a direct result of these infections. Many more people die from other conditions that were complicated by an antibiotic-resistant infection." According to the BBC, antimicrobial-resistant bacteria like E. Coli and diseases like malaria and tuberculosis will be a bigger killer than Cancer in the year 2050 with un-checked infections killing an extra 10 million deaths annually worldwide. The CDC considers MDROs a global healthcare issue and has emphasized the importance of new technologies that can detect these organisms faster and more accurately. As a result, the CDC is looking to invest $77M in enhanced antibiotic-resistance testing and OpGen is currently working with government agencies to win several outstanding federal contracts.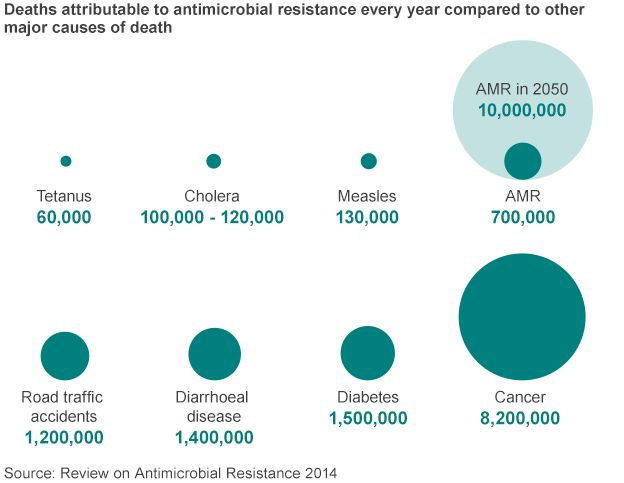 In addition to this, OpGen recently entered an agreement with Thermo Fisher Scientific (TFS) in which TFS will supply OpGen with the technology necessary for the commercialization of their rapid molecular products and informatics system. OpGen is also working to build other industry relationships to aid distribution in international markets.
Industry Recognition:
In May, OpGen received the 2nd annual Ignaz Semmelweis Award by the Committee to Reduce Infection Deaths for OpGen's commitment to safe medical care through the development of rapid diagnostics to combat multidrug-resistant infections.
Outlook:

With OpGen's focus on reducing cash burn, recent approval from NYSDOH, and new partnerships aimed at growing business internationally, there is room for OpGen to grow and succeed among their peers and in the healthcare industry. Current market price is at 52-week low of $0.26, a low price considering their product's potential and the increasing necessity of their application.
Disclosure: I/we have no positions in any stocks mentioned, and no plans to initiate any positions within the next 72 hours.