Truth is stranger than fiction, but it is because Fiction is obliged to stick to possibilities; Truth isn't." ― Mark Twain
Large American multi-nationals like Boeing (BA) and Caterpillar (CAT) bore the brunt of last week's market decline due to escalating trade tensions.  The same factors were key drivers of yesterday's sell-off in the market as well.
The Dow was off some two percent last week, that index's worst weekly performance since March. The S&P 500 fared better with just less than a one percent pullback.  Both indices were off better than one and a quarter percent yesterday to start the week on a sour note.
Investors continued to seek refuge in small cap concerns last week which makes sense given they get little of their business from overseas. The Russell 2000 barely budged last week even as its larger cap brethren posted decent sell-offs. This is a trend that has been in place for awhile now and could continue as long as worries about a full blown 'trade war' fester.

Biotech is one sector the economy that is relatively unimpacted by the current sanctions and tariffs. One good reason the sector outperformed the overall market in the week just passed and quite likely could continue to do so until 'cooler heads' prevail in trade discussions.
Over at our new blogsite, The Biotech Maven we had a busy week.
Before the open each market day, we provided our "4 Hot Analyst Reads" pieces. Today's quick analysis just came out.  These are great quick reads to know which small cap biotech stocks might move in upcoming trading due to new analyst actions and a source of possible new Buy-Write candidates.
Every Sunday, we get you ready for the upcoming week by highlighting scheduled trial milestones, FDA actions and conference presentations across the industry in our 'Biotech: The Week Ahead' pieces. This week's feature just was published on the 24th.

Within the next 24 hours, we will be providing a 'deep dive' on Catalyst (CBIO) to see if the recent big decline in the shares is a 'buyable' event.
Crime is naught but misdirected energy." ― Emma Goldman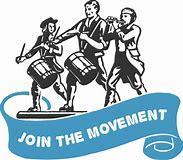 If you are not already signed up to receive these free articles as they are published, just go The Biotech Maven and hit the + Follow button in the upper right hand corner of the site. That's it. It is that simple.
With that, I wish all a profitable trading week after a very tough Monday in the markets.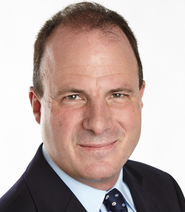 Thank You & Happy Hunting,
Bret Jensen
Founder, The Biotech Forum, The Busted IPO Forum & The Insiders Forum
Disclosure: I/we have no positions in any stocks mentioned, and no plans to initiate any positions within the next 72 hours.