Ford announced recently they will be taking their most popular F-150 model to an electric version sometime in the future. Without giving any details to when it will go into production, the company is trying to get into the electric and hybrid trend. Ford Will Make an Electric F-150 Pickup, but Won't Say When
Will it have any effect on their stock price?
Ford recently released a video demonstration of an all-electric F-150 pulling over 1 million pounds a distance of 1,000 feet. Ford F-150 EV pickup prototype tows more than 1 million pounds in a demonstration
While all the major manufacturers are dabbling in electric and hybrid vehicles, led by the Toyota Prius, stock prices in the industry can be labeled flat at best. Chrysler, Nissan, BMW, and Tesla have seen double-digit percent decreases over 1 year, while Ford, Toyota, and GM have made a recent comeback to flat over past 12 months.
Ford (as of July 22, 2019)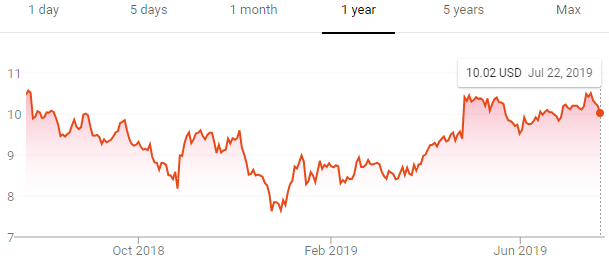 Tesla (as of July 22, 2019)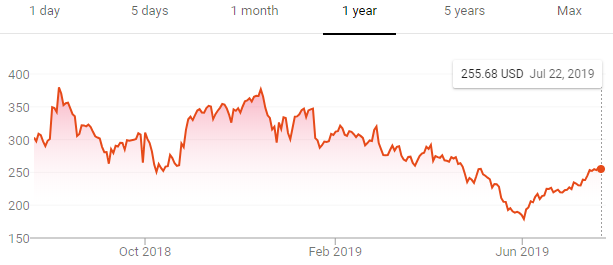 Toyota (as of July 22, 2019)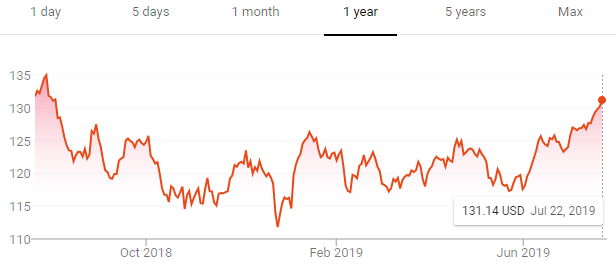 GM (as of July 22, 2019)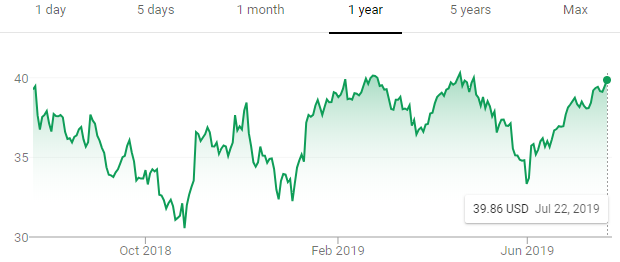 Fiat Chrysler (as of July 22, 2019)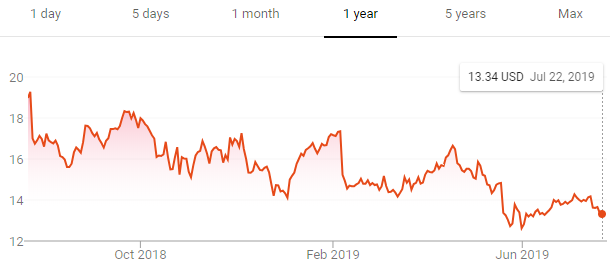 Nissan (as of July 22, 2019)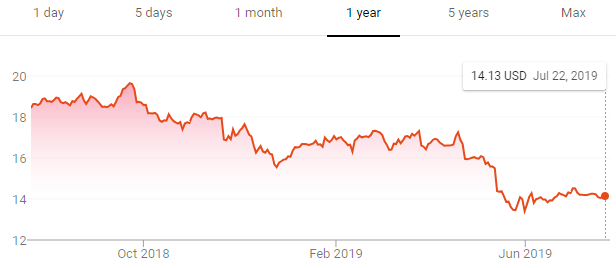 BMW (as of July 22, 2019)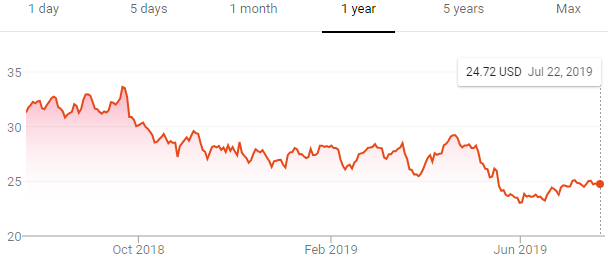 Ford has yet to announce when they will actually start producing the electric F-150, but by taking their most popular and historically best-selling vehicle electric and facing Tesla ($TSLA) head-on, Ford ($F) is truly making a new kind of power play.
Disclosure: I/we have no positions in any stocks mentioned, and no plans to initiate any positions within the next 72 hours.